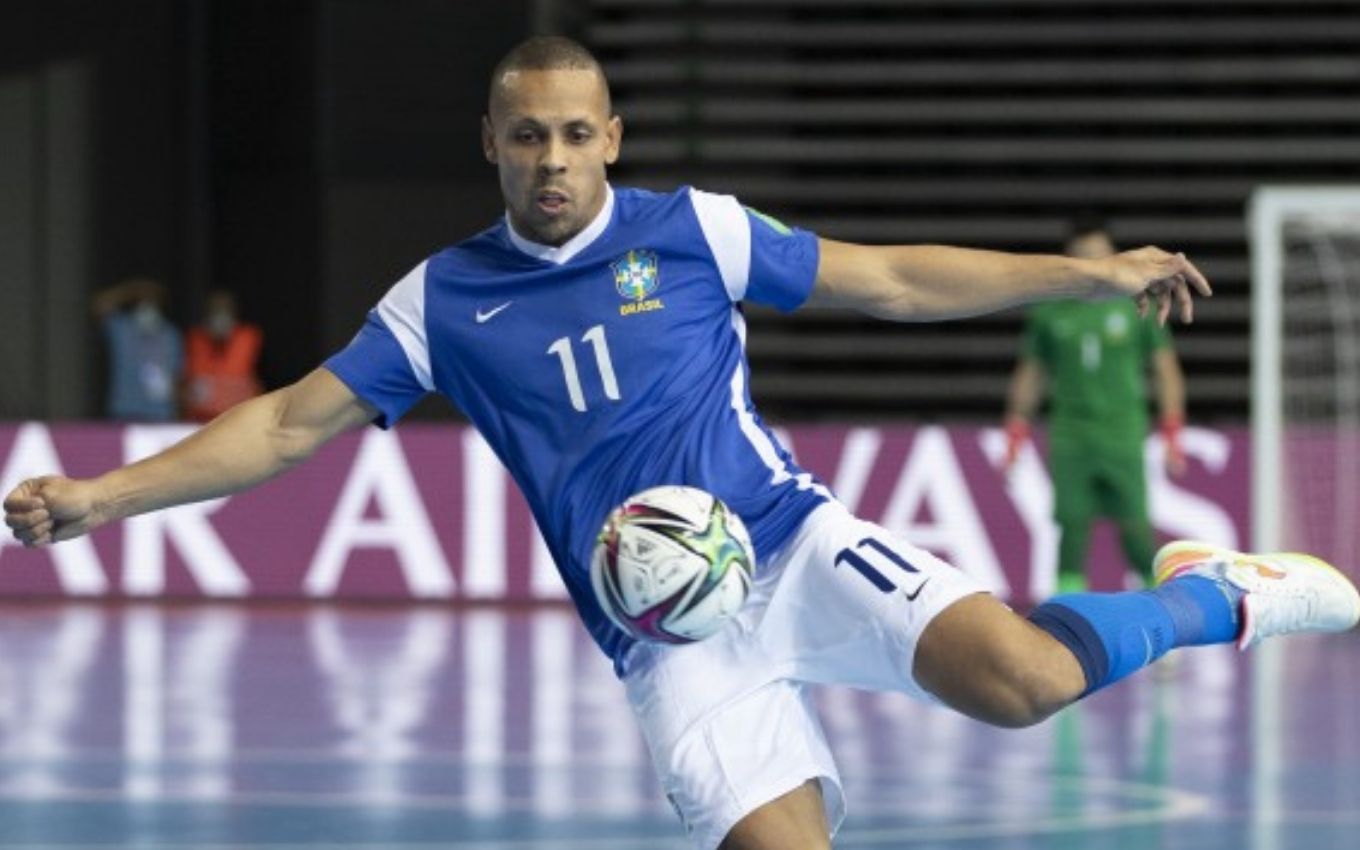 The exhibition of the Futsal World Cup on Monday afternoon (13) brought down Globo's audience, which was behind Record at Ibope in Greater São Paulo. The Brazil x Vietnam game registered 8.9 points and had a 21.2% share (participation), while Edir Macedo's broadcaster scored 9.4 points in the direct confrontation, from 1:55 pm to 3:32 pm.
Shown before futsal, Jornal Hoje recorded an average of 10.9 points and a 25.6% share. The film Um Tira no Kindergarten (1990), on the other hand, occupied the track in the afternoon session after the game and scored 10.7. With 8.9 points, the Cup ended up becoming a "hole" in Globo's afternoon grid.
According to data from Kantar Ibope Media, Edir Macedo's broadcaster obtained a share of 22.4% of the 42% of televisions tuned during the indoor soccer match.
At Record, the Balance Sheet was aired from 11:51 am to 3:20 pm and scored an average of 8.5 points, beating the 3.6 points scored by SBT in the same range.
On Monday (13), in their debut game in the championship, the Brazilian Futsal team won by 9 goals to 1 over the Vietnamese in search of the sixth championship in Lithuania.
See below the hearings for Monday, September 13, in Greater São Paulo:
Average of the day (7h/0h): 14.1
Good morning São Paulo
7,9
Good morning Brazil
8,6
More you
7,6
Meeting with Fatima Bernardes
7,1
SP1
10,1
Globe Sports
10,5
Newspaper Today
10,9
Futsal World Cup: Vitenã x Brazil
8,9
Afternoon Session: A Cop in Kindergarten
10,7
You You You
14,5
Workout
14,9
in the times of the emperor
17,8
SP2
21,1
grab hold
23,4
National Newspaper
27,3
Empire
31,3
Secret truths
21,3
Hot Screen: Raging Planet Storm
13,9
Globo Newspaper
8,2
conversation with bial
5,2
Owl: Lessons for Life
4,2
Hour 1
4,9
Average of the day (7h/0h): 6.8
Morning General Balance (average from 5am-8:30am)
2,3
General Balance Sheet SP (7:30 am to 8:29 am)
3,3
Speak Brazil
3,7
Nowadays
4,7
JR 24h (morning)
5,2
General balance
8,5
Proof of love
6,5
JR 24h (afternoon 1)
5,1
City Alert
7,1
JR 24h (afternoon 2)
6,1
Journal of Record
9,3
Genesis
10,9
when you call the heart
7,0
Paiol Tik Tok – The Farm
7,2
JR 24h (dawn)
4,1
Between Lines
1,2
Religious
0,5
Average of the day (7h/0h): 4.6
First Impact
3,1
Come here
3,3
Good Morning & Co.
3,5
Chest Award Coupon
3,7
gossiping
3,9
Family Cases
4,2
indomitable heart
6,9
true loves
7,7
SBT Brazil
6,4
wheel to wheel
6,5
Chest Award Coupon
6,2
Chiquititas
5,3
Mouse program
6,3
SBT Arena
2,8
the night
2,2
Operation Mosque
1,8
Reporter Connection
1,7
SBT Brasil (re-presentation)
1,4
First Impact
2,3
---
Source: Broadcasters
Each point is equivalent to 76,577 households in Greater SP
.