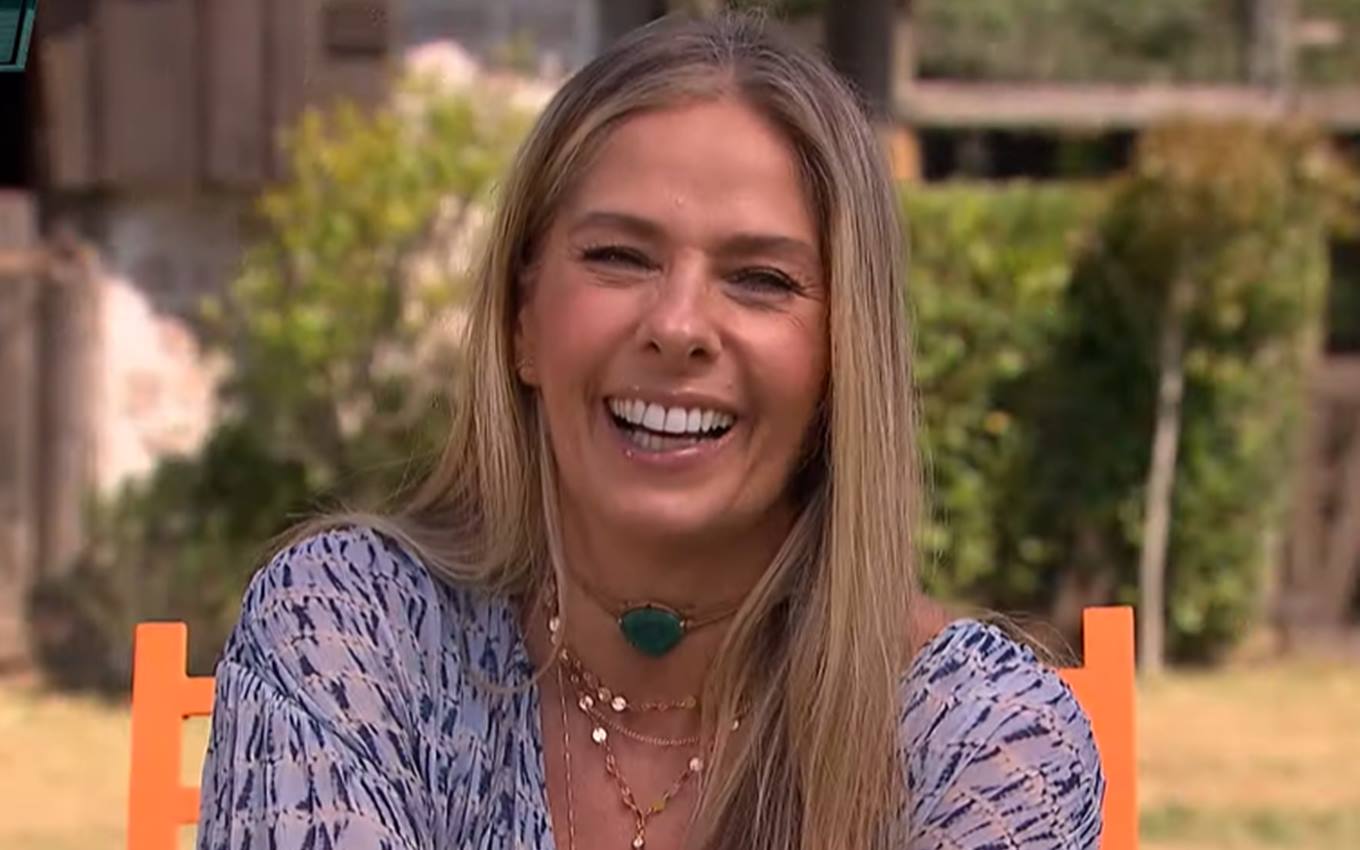 Adriane Galisteu is about to take over A Fazenda 13 and doesn't hide her excitement when talking about the program. The presenter said that she will be alert to all events at the headquarters of the reality to represent viewers in the best way. "My responsibility is to bring the eyes and curiosity of those at home [acompanhando]".
In an interview with Domingo Espetacular, the Record contractor spoke about the feeling of being in charge of the attraction. "As I've always been a fan, a viewer of A Fazenda, now my responsibility is to bring the eyes and curiosity of those at home," she said this Sunday (12).
As for the digital content, made available by the Sunday program on YouTube, Galisteu answered some questions about the program. "Who would you send to Roça?", asked the reporter. "I would send someone who judges without knowing and doesn't like A Fazenda," he replied.
In another excerpt, the presenter also denied knowing the names of the other participants who have not yet been revealed to the public. "If I knew, and this money, I would have already said it. I never asked Rodrigo [Carelli], I never called the producers to find out," she assured.
Fazenda 13 opens on Tuesday (14). The season will feature 94 episodes, aired daily by the network. Victor Pecoraro, Mussunzinho, Liziane Gutierrez, Arcrebiano de Araújo, Tati Quebra Barraco, Mileide Mihaile, Dayane Mello, Valentina Francavilla and Fernanda Medrado, Nego do Borel and Gui Araújo have already been confirmed in the cast of the attraction.
Watch the videos:
---
Learn all about reality shows with the podcast O Brasil Tá Vendo
Listen to "#52 – All about the new season of the Show of the Celebrities!" on Spreaker.
---
Subscribe to the channel TV news on YouTube to check out our daily newsletters, interviews and live videos
.