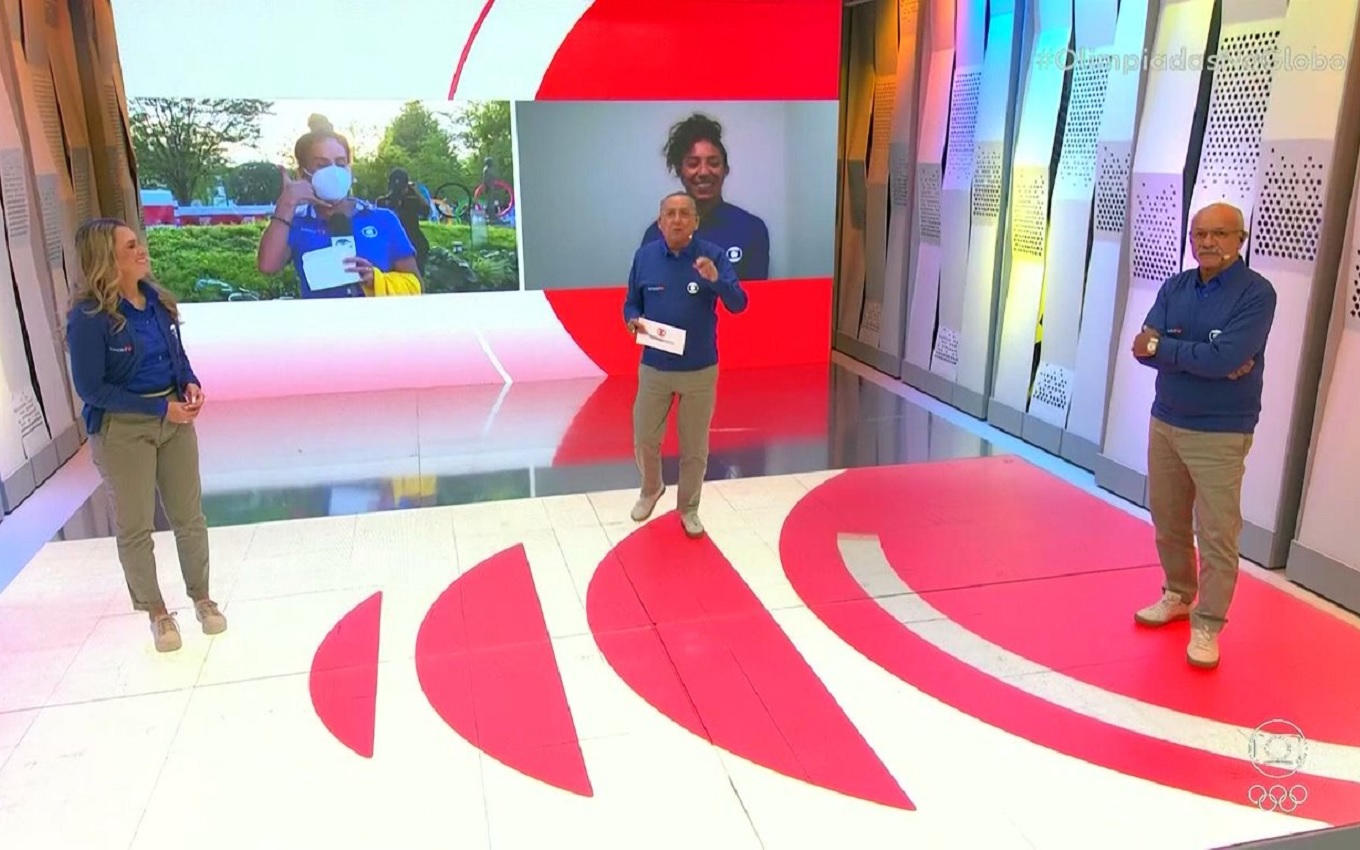 Globo began broadcasting the Olympic Games in Tokyo this Wednesday (21) with the victory of the Brazilian women's soccer team against China. Scheduled to broadcast the match, Galvão Bueno committed a faux pas and said the girls from Brazil played the "1916 Games" in Rio de Janeiro.
The narrator mentioned the fact when announcing the scoreboard of the confrontation, which was in three to zero for Brazil – the match ended in five to zero. The announcer wanted to talk about the debut of women's football at the Rio Games in 2016, which ended 3-0 against China.
However, Galvão stated that the competition took place in 1916, more than 100 years ago. In addition to confusing the date, the Globo official also made a mistake, as there was no Olympics in 1916. The event was canceled at that time because of the First World War (1914-1918).
"Brazil is closing its debut with the same score as the 1916 Olympics… I mean, in 2016, I'm sorry," said Bueno. Quickly, the audience reflected the narrator's error on the web and pretended to be nostalgic for something that never happened.
"Unforgettable games in Rio in 1916… At that time we were happy," said Rafael Bellatini. "Galvão entered the Rio Olympics in 1916," laughed Juliana. "Galvão put in 1916!", also noted Prudente. Most viewers blamed the game schedule, which started at 5am.
Galvão Bueno will also wake up early this Thursday (22). The narrator is scheduled for the debut of men's football between Brazil and Germany, from 8:30 am (Brasilia time).
See some comments from Internet users on Twitter:
Galvão entered the Rio Olympics in 1916 KKKKK

— juju (@aljcvg) July 21, 2021
"river games in 1916" hahahahaha ai Galvão ❤️

– Coraline (@AnnaCarolinie) July 21, 2021
Unforgettable games in Rio in 1916… at that time we were happy

— Rafael Belattini (@RafaBelattini) July 21, 2021
"Repeating the scoreboard of the 1916 Olympics in Rio… lol 2016"
Oh there Galvão, stay the same

— HPFred (@TVManiaco_tvps2) July 21, 2021
.