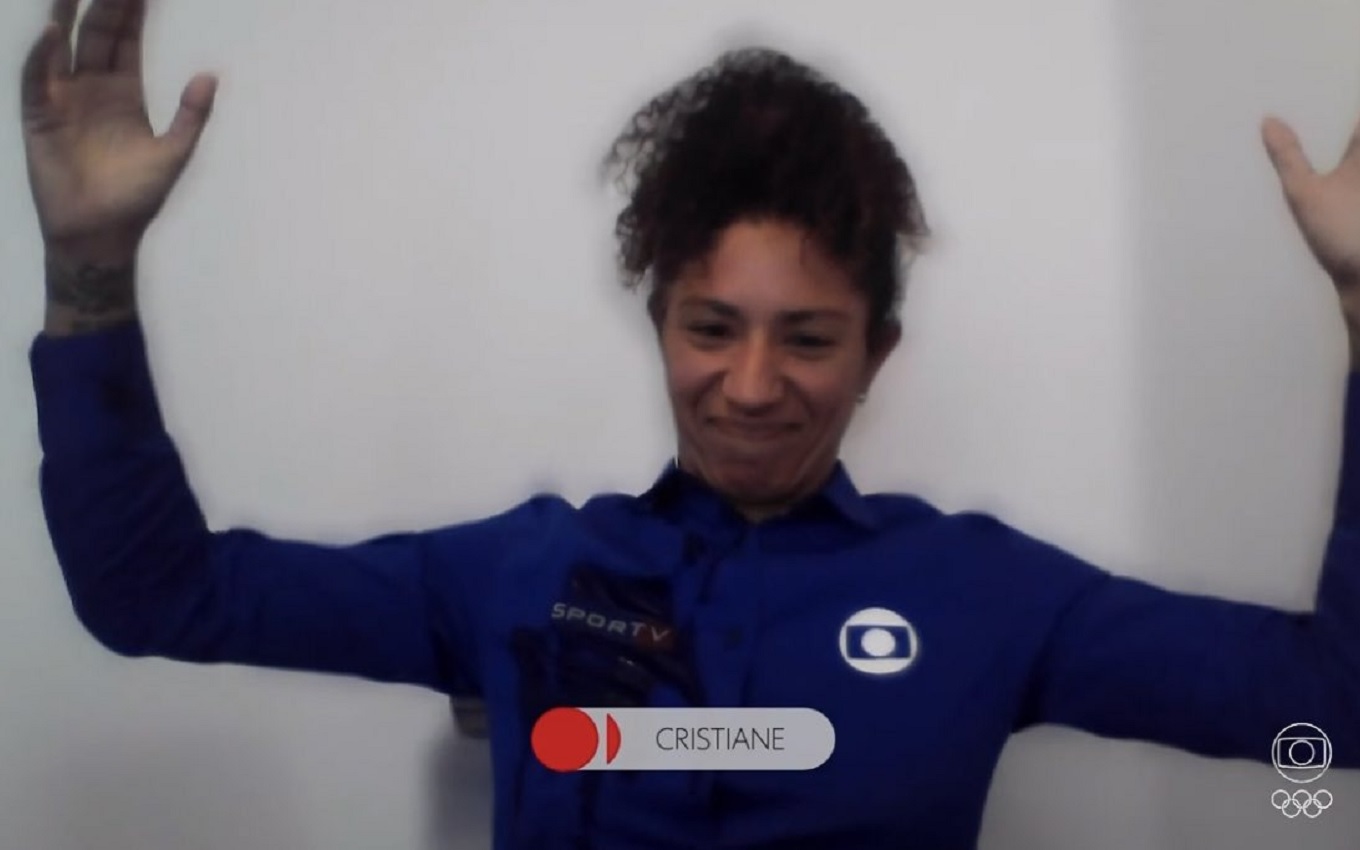 Striker Cristiane Rozeira, who talks about the clashes of the Brazilian women's soccer team at the Tokyo Olympic Games, starred in an unusual moment during the broadcast of Brazil x Netherlands on Globo this Saturday morning (24). the athlete he was fed a live blow by his three-month-old son, Bento. Galvão Bueno laughed at the "accident" and made fun of the player.
The funny situation occurred during the break in the fight. The narrator realized that something wrong had happened to the attacker. With a bit of embarrassment, Cris explained that he went to hold his son quickly, but he gave a merciless puff on the station's uniform worn by the athlete.
"Galvão, Bento just fattened all my clothes!", said Cristiane. "What's it like? (laughs) What a spectacle!", commented the veteran. "It's part of this beautiful relationship, with the mother of a child. But you're decorated. It's as if you were in a championship and won a medal. It's part of it. It's a great joy in life!", added the narrator.
"It's baptism, isn't it?" Cristiane joked. Responding to Galvão Bueno's requests, Cristiane showed her son and joked that Bento said: "Hi guys, I got fat on my mom!". Renata Mendonça and Júnior, who were also in the studio, loved the moment.
Cristiane Rozeira is 36 years old and has played as a player in the 2004, 2008, 2012 and 2016 editions, winning two Olympic silvers in the first two. This year, the player was left out of the official squad by option of the Swedish coach Pia Sundhage.
See the moment:
Without the glamor of motherhood

Look at what Bento did on Mom Cristiane's uniform 😂 https://t.co/EmQvytiEYC ​#Olympicsnoge#tokyo2020pic.twitter.com/cVVaV3DuGB

— ge (@geglobo) July 24, 2021
.