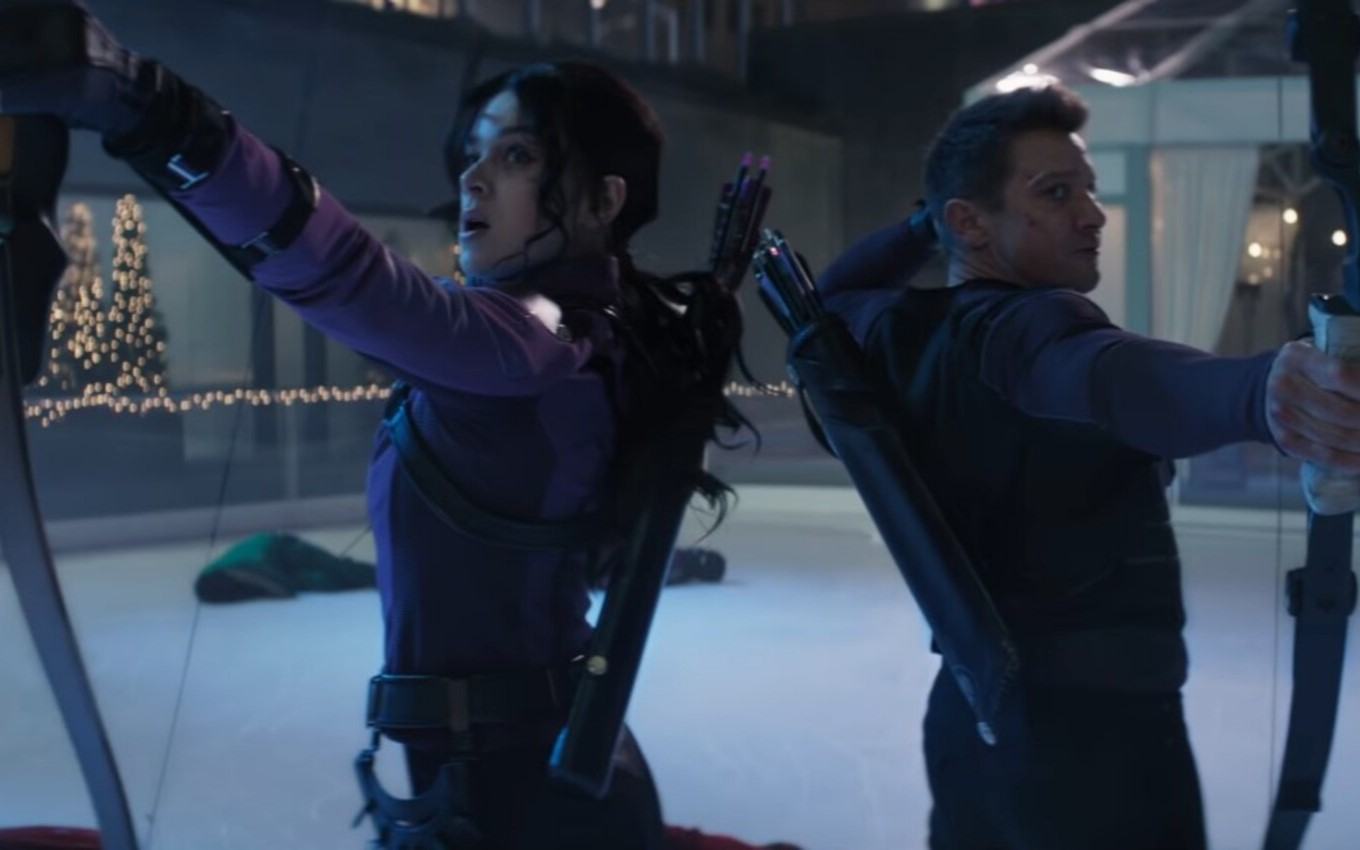 Marvel released this Monday (13) the first trailer of Gavião Arqueiro. In the Disney+ series preview, Clint Barton (Jeremy Renner) needs to clean up his mess from the past. For that, she counts with the help of the new archer of the Cinematographic Universe of Marvel (MCU): Kate Bishop (Hailee Steinfeld).
In the plot, the archer is reunited with his family. But what seemed like a calmer stage in your life, full of walks and musical performances, like the one by Avengers, will be complicated and hectic.
After Thanos (Josh Brolin) wiped out half of the galaxy's population, Hawkeye became unscrupulous and began killing various thugs around the world. But now the criminals want revenge and go after Clint.
While trying to sort out this mess, he has to deal with Kate. The young woman claims to be the best archer in the world and starts to help the veteran. At the beginning of her career, she blows up several things in her path.
Scheduled for release on November 24, the Disney+ series also features Florence Pugh, Vera Farmiga, Zahn McClarnon, Tony Dalton and Alaqua Cox.
Watch below the first subtitled trailer of Gavião Arqueiro:
.