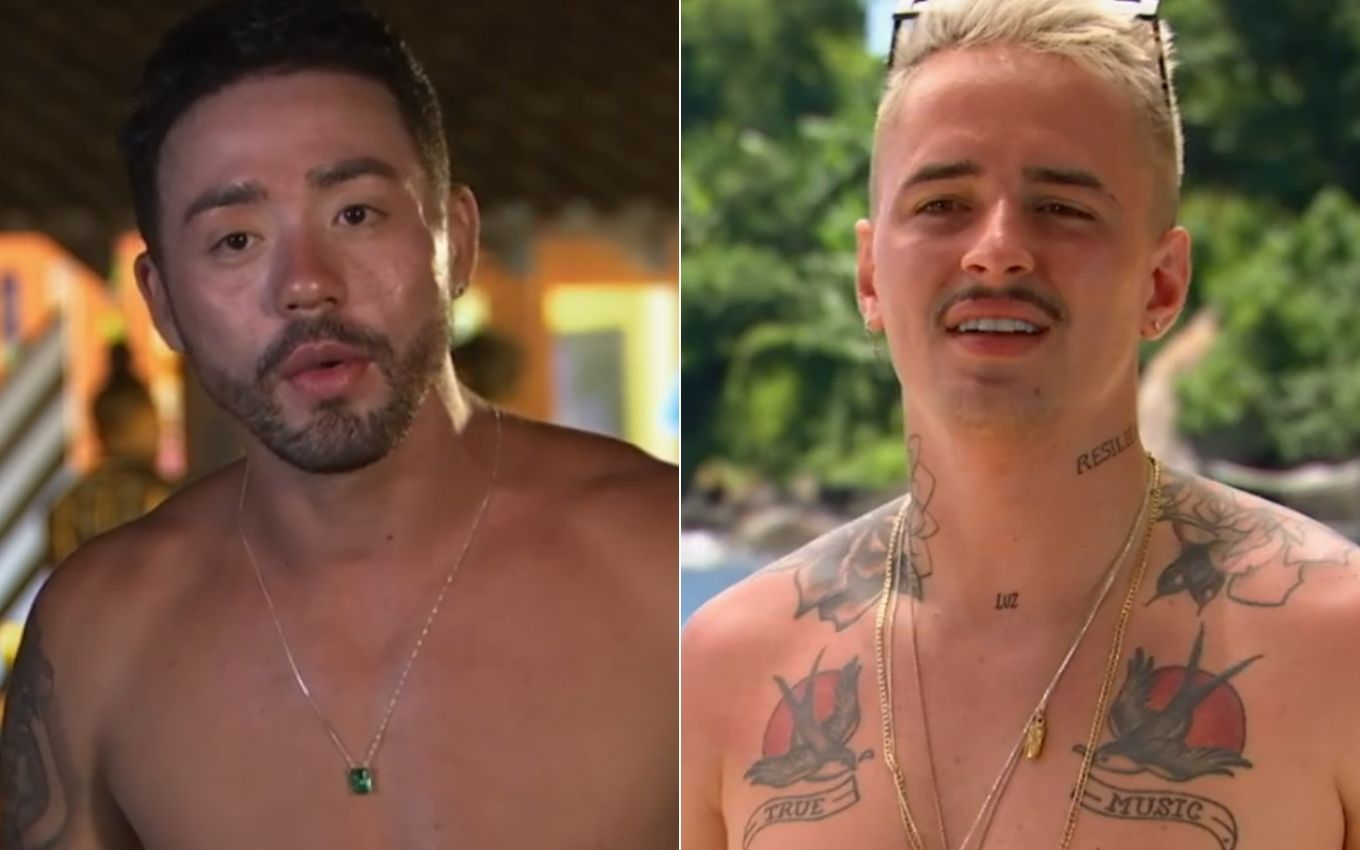 After explaining to Ingrid Ohara the old involvement between Caíque Gama and Gabily, Rico Melquiades confessed that he did not like falling in love with the singer on De Férias with Ex Brasil: Celebs 2. In this Thursday's episode (15), the digital influencer , who is openly gay, explained his frustration at having developed feelings for the artist, who is heterosexual.
"I didn't want to fall in love with the straight guy and I fell in love with Caíque. Brazil, how do I fall in love with the straight guy in the 21st century?", Asked the humorist. During the party's fun atmosphere, Melquiades talked to Ingrid about the feeling: "I'm liking him a little. I don't know, I don't know. Do I want him?"
The actress, who got into a mess with the former member of the band Fly in the previous episode and gave up on a romance with him, was surprised by the friend's statement: "Are you up for Caíque? Amigo!".
Then, Lary Bottino pulled a dynamic with the singer and Gabily. However, Melquiades soon complained: "Your joke always causes discomfort". "No love, so you don't have to play," justified the veteran next.
Feedback Policy
This space aims to expand the debate on the subject addressed in the news, democratically and respectfully. Anonymous comments are not accepted nor do they violate ethical and moral laws and principles or promote illegal or criminal activities. Thus, slanderous, defamatory, prejudiced, offensive, aggressive comments that use bad words, incite violence, express hate speech or contain links are summarily deleted.
.