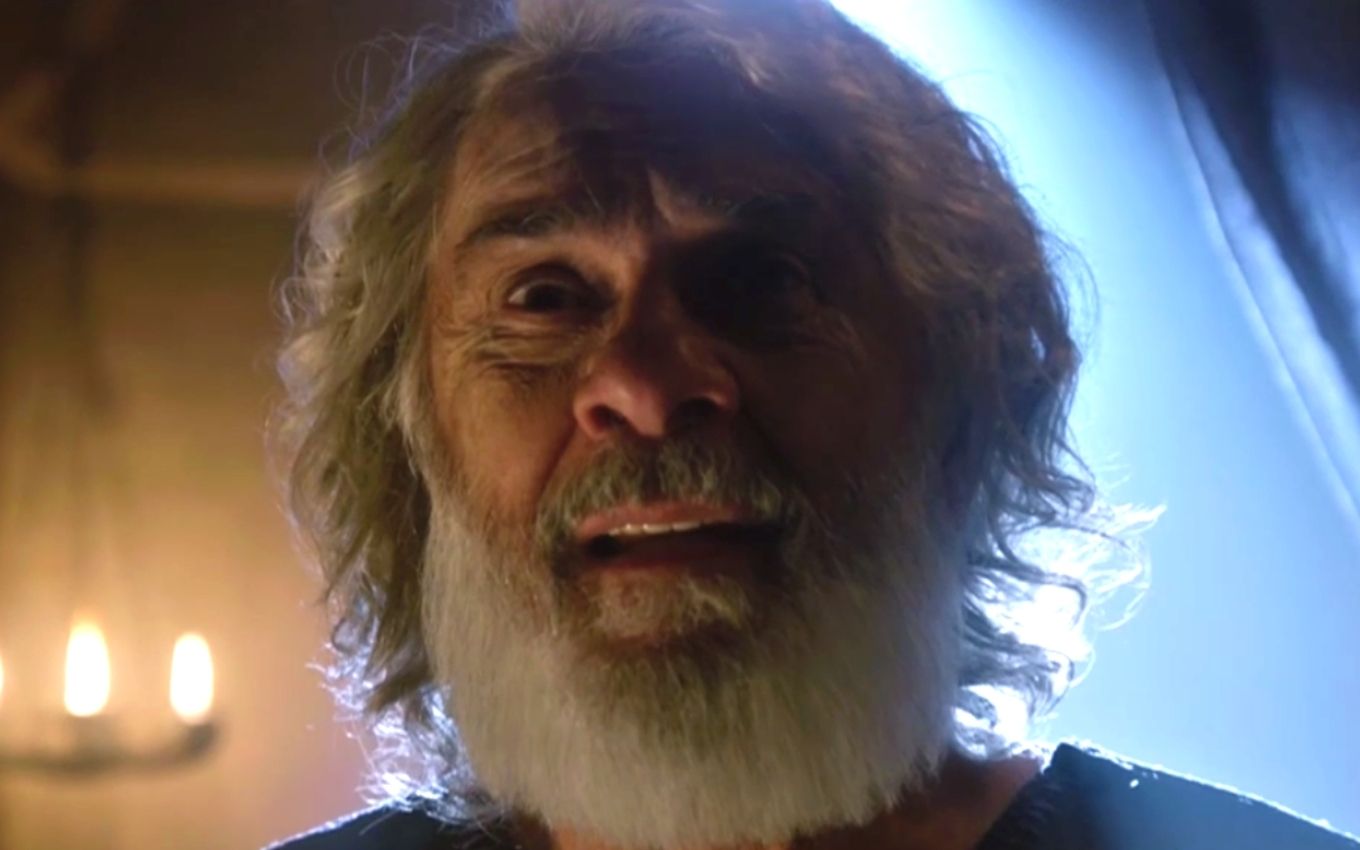 Abraham (Zécarlos Machado) will go through a moment of terror in Genesis. Ten years after the birth of Isaac (Dani Gutto), God (Flávio Galvão) will ask the veteran to kill his son in a sacrifice. The Almighty will give the coordinates of how and where the murder should take place.
Sara's husband (Adriana Garambone) will hear the divine demand in this Wednesday's chapter (9) in Record's bible booklet. After the expulsion of Agar (Hylka Maria) and Ishmael (Henrique Camargo) from the caravan, the couple will live fully happy.
The character played by Dani Gutto will grow up to become a very dear child to all members of the Hebrew camp. Thus, God will only return to communicate with his prophet nine years after his last contact. "Abraham?" the Most High will ask the protagonist.
Lot's uncle (Emilio Orciollo Neto) will smile with the intervention and will listen carefully to the request. "Take now your son, your only son Isaac, whom you love. And goes to the land of Moriah and offers it there as a sacrifice, on one of the mountains that I will show you", will complete the divinity.
Hard choice
The protagonist's smile will fall apart, and he will proceed with the required plan. Sara (Adriana Garambone) will try to make man find a new solution, but Abraham will be stubborn in fulfilling the Creator's desire.
The next day, the character of Zécarlos Machado will get up early and take Isaque with him to the indicated place. Once there, the veteran will tie the child to some bundles of wood and prepare to kill him like a dagger. But before that, the heavenly being will intervene.
A cherub will appear in the field and explain that the request was a test of obedience and Abraham passed. He will also amend that the veteran will be able to sacrifice a ram in place of the son. "God will also multiply his descendants like the stars of heaven and like the sand that is on the shore of the sea," the angel will add.
Genesis is a free adaptation of the first book of the Bible. The serial is divided into seven phases and, currently, Record exhibits the fifth –Jornada de Abraão. In addition to the spoilers, the TV news publishes the summary of the biblical novel.
---
Learn all about the upcoming chapters of soap operas with the Noveleiros podcast
Hear "#62 – Téo suffers another attack in Save Yourself" on Spreaker.
---
Subscribe to the channel TV news on YouTube and watch videos with revelations of what will happen in Genesis and other soap operas.
.