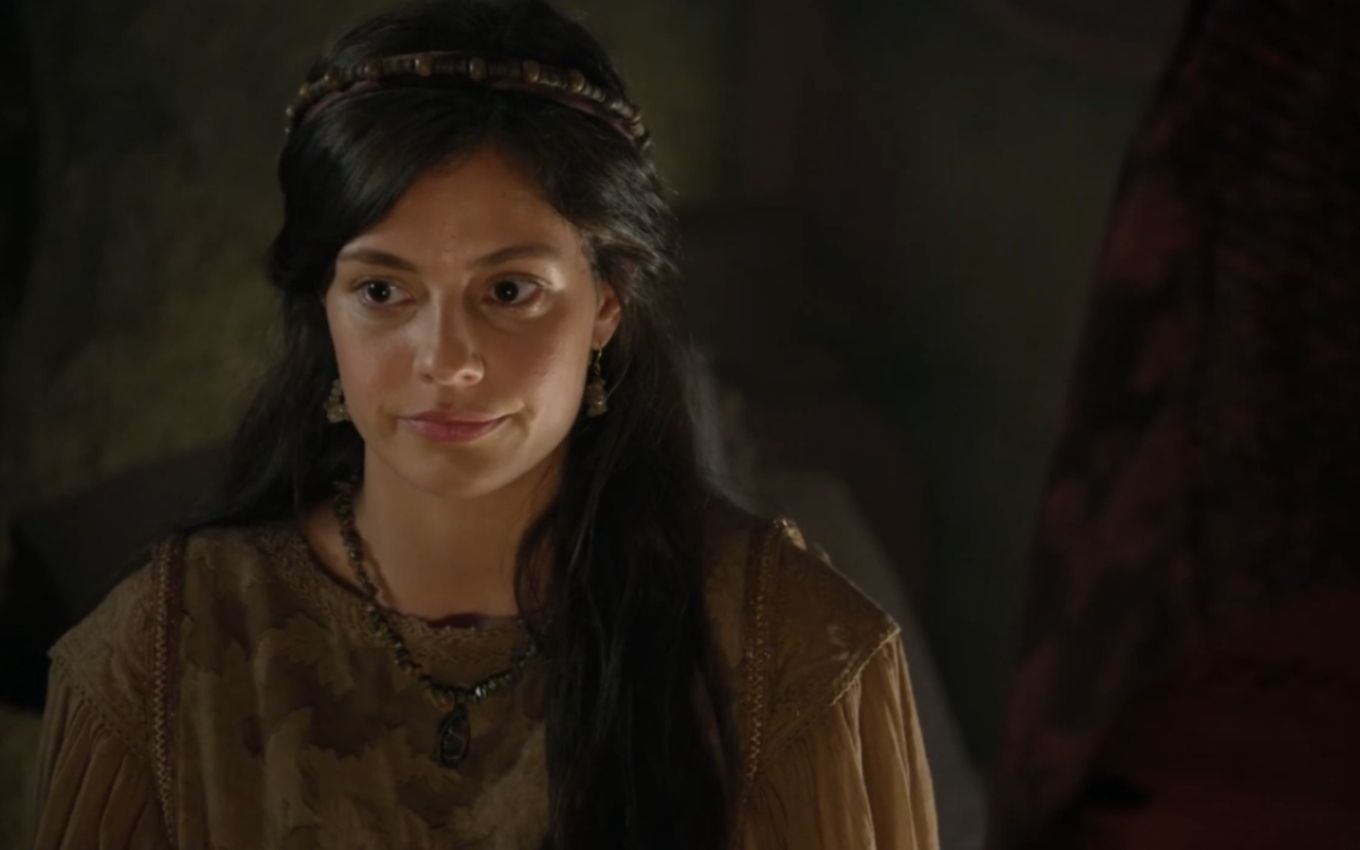 Interpreter of Zilpah in Genesis, Lina Mello made a real immersion in the studies of the time portrayed in the plot, around 1700 BC The 32-year-old actress, who gives life to a servant in the Record Bible novel, even took lessons in historical gastronomy. The result of this was that she made herself a guinea pig to test out rustic recipes from the Judeo-Christian tradition.
"I did a cooking day at home à la 1,700 BC They reused everything. I made spices with onion skin and bread (laughs). It was fun," says the artist.
"The first thing I did was to study the time, customs and culture to better situate myself. I read the summary of Genesis to understand the chronological line of the stories. Only then did I dive into the script of the novel itself. I read it in its entirety", he completes in interview with TV news.
In the plot of Camilo Pellegrini, Stephanie Ribeiro and Raphaela Castro, Lina plays Lia's best friend (Michelle Batista). Zilpah is a simple and sincere servant, daughter of Yarin (Andrea Avancini).
In the current phase, the young woman starts a romance with Éder (César Cardadeiro). But Salma's son (Suzana Alves) will die in Jacó's place (Miguel Coelho) in yet another attempt by Esaú (Cirillo Luna). The current chapters bring a lot of drama for the interpreter, who prepared herself diligently for the stressful moments of the work.
"To understand Zilpa, I went to a sensory process that helps me a lot in all my characters. My sensory construction process starts with colors, smell, texture and music. I experience her. [Zilpa] in different contexts, doing everyday things, writing a letter, I try to be her a little bit to understand her in different situations", she narrates.
"It's my first soap opera, but I believe that every project at the time brings cultural and historical baggage. There is a greater responsibility to represent as close as possible a story that has already existed. Being biblical, even more, because we are dealing with a belief and an interpretation of a very important book for many people, which is the Bible", he considers.
play/record
Michelle Batista (Lia) and Lina (Zilpa) in Genesis
Concubine of Jaco
This week, Zilpah will see herself as a "widow" and with the dream of having a child shattered by the death of the betrothed. Saddened, she will dedicate herself to taking care of Lia, who is again pregnant with Jacob.
Laban's daughter (Heitor Martinez) will fear losing her partner even though she has already given birth to children for her husband and will beg Zilpah to help her and also go to bed with the protagonist. Annoyed, Ismael's nephew (Anselmo Vasconcellos) will accept the first woman's wish and do his bidding. Thus, the character played by Lina will become Jacob's concubine, become pregnant twice and have Gad and Asher.
For the actress, the multiple relationships in the serial are very clear in the biblical narrative. "I believe that the public is inside that we are playing characters set in a time when customs were very different from today. We are talking about 1700 BC and not a contemporary host. I trust the author's structure to leave everything well explained. ", analyzes.
"Lia will not only allow, but will request [o concubinato] Zilpah, who, in turn, is reluctant to accept at first. But she understands her best friend's fears of losing her husband and, out of love, bears her two children. Zilpah makes a gesture of love to Lia. It was the custom of the time. And all four of Jacob's wives take care of all the children together," he adds.
Genesis is a free adaptation of the first book of the Bible. The serial is divided into seven phases, and, currently, Record exhibits the sixth –Jacó. In addition to spoilers, the TV news publishes the summary of the biblical novel.
Watch videos by Lina Mello in Genesis:
---
Learn all about the upcoming chapters of soap operas with the Noveleiros podcast
Listen to "#68 – All about the end of The Life of the People (and a spoiler from In the Times of the Emperor!)" on Spreaker.
---
Subscribe to the channel TV news on YouTube and watch videos with revelations of what will happen in Genesis and other soap operas.
.