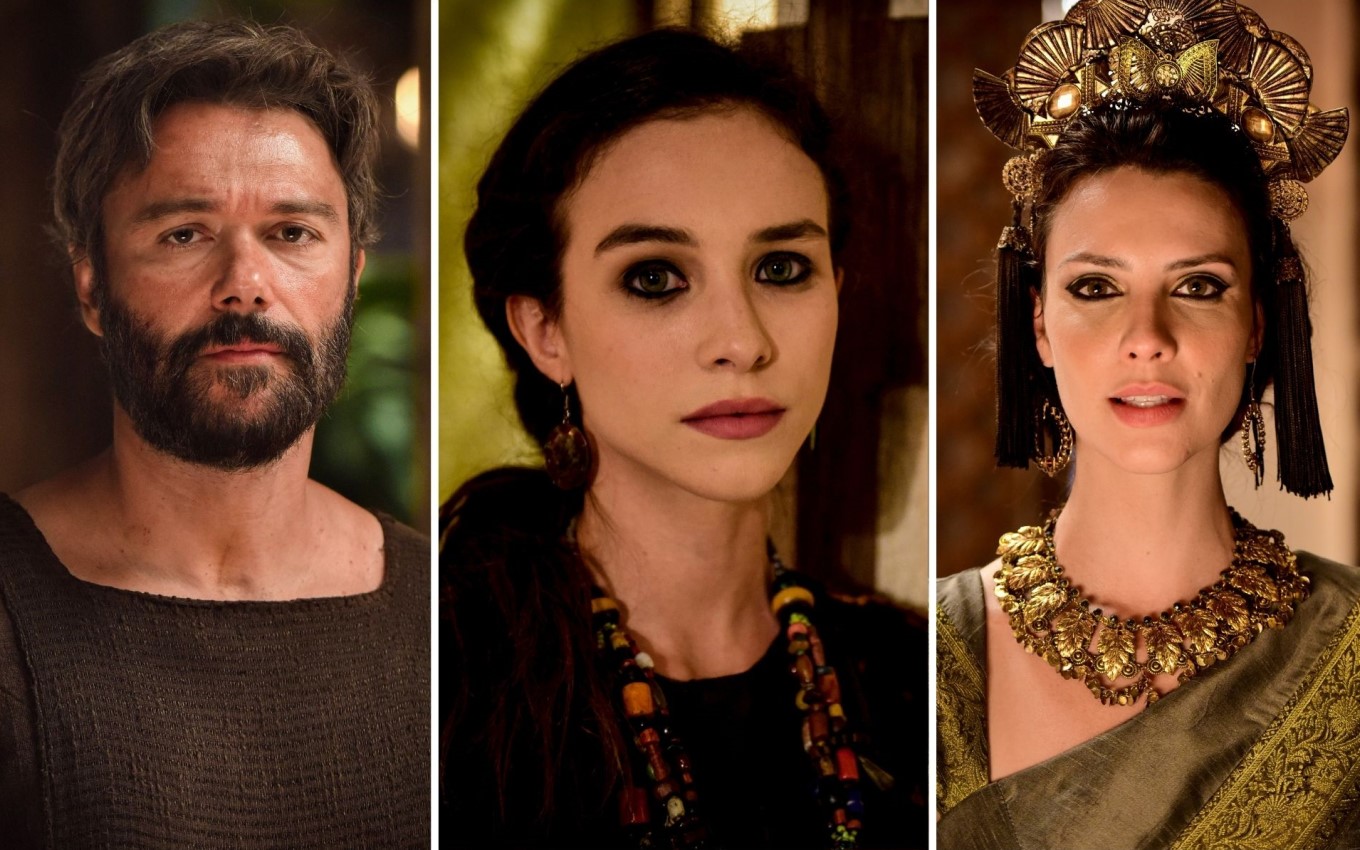 After an intrigue by Nadi (Camila Rodrigues), Sarai (Laryssa Ayres) will dedicate herself to learn more about her own story in Genesis. Danina's daughter (Laura Kuczynski) will discover that she is the bastard heir to Terá (Angelo Paes Leme) in Record's biblical novel.
In the booklet, Aya's daughter (Flavia Monteiro) became pregnant by her boss and shocked the family by revealing the baby's paternity. She even rejected a possible marriage to Gurik (Marcelo Argenta) and will end up having a complicated delivery and will end up dead.
Next Thursday (11), some years will pass in history. Nadi, still unconformed with the horn he took, will argue with Danina's biological daughter. The priestess will leave the girl with a flea behind her ear, and she will ask Lamassi (Gustavo Falcão) and Iafa (Thais Belchior) about her past and her father's identity.
Tera will be disgusted with the second woman for exposing her secret to her bastard daughter, and the two will end up fighting. In addition, Harã (Ricky Tavares) will tell his father of his claim to have Sarai as a second wife and will hear Angelo Paes Leme's character claim that he does not agree to have a servant as a daughter-in-law. Even at the request, he will not say that the young woman is her heir's half sister.
Next week, Sharur (Paulo Goulart Filho), the teenager's grandfather, will reveal that Sarai is Terá's bastard daughter, and she will be shocked by the statement about her true origin in Record's soap opera.
---
Subscribe to the channel TV News on YouTube and watch videos with revelations of what will happen in Genesis and other novels.
Feedback Policy
This space aims to expand the debate on the subject addressed in the news, democratically and respectfully. Anonymous comments are not accepted nor do they violate ethical and moral laws and principles or promote illegal or criminal activities. Thus, slanderous, defamatory, prejudiced, offensive, aggressive comments that use bad words, incite violence, express hate speech or contain links are summarily deleted.
.