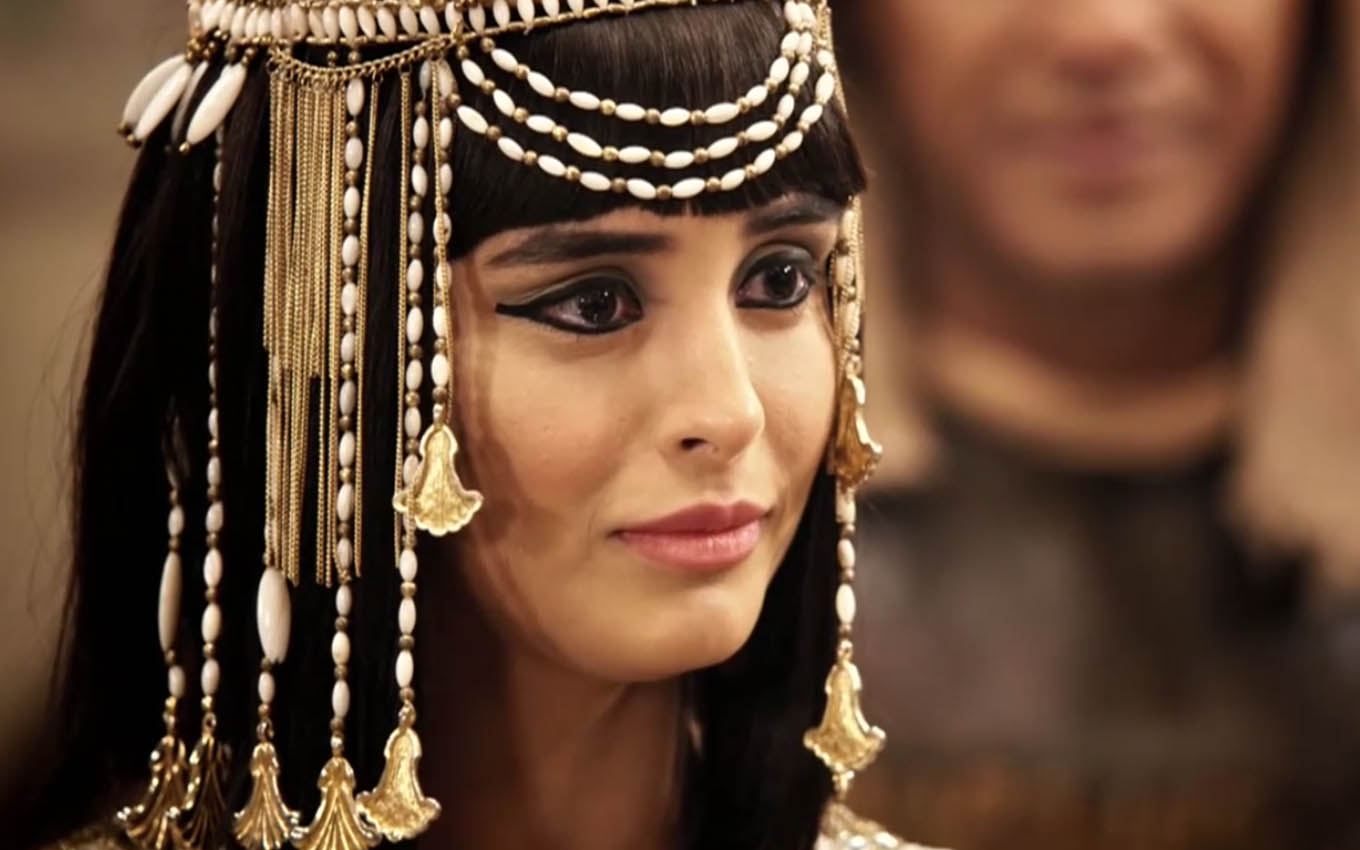 Asenate (Letícia Almeida) will be desperate after her mother's death in Genesis. The young woman will cry out to the gods to save Selemina (Kakau Gomes), but it will be in vain. With no ground, she will promise not to pray to any Egyptian entity. "I swear I'll never utter a word to any god again!"
Seeing her mother wasting away, the noblewoman will say a prayer. "Goddess Isis… I know I never followed the rituals as I should have… I never bothered to please the gods… But my father and mother did. Please heal my mother. She doesn't deserve it. I'm sorry for not having finished priestesses' school. If my mother's illness is a punishment for it, forgive me! Take it out on me, not on her," she'll beg.
However, Selemina's health condition will deteriorate, and she will not resist the illness. Angered, Asnate will complain that her prayers were ignored. "The gods didn't listen, as always. I asked so much, with all my strength… I made the offering, I begged, I cried, but they didn't listen."
Abumani (Dudu de Oliveira) will try to console her, but she will be even more angry and will turn against the deities. "If it's like that, if they didn't help me when I needed it the most… I don't want to know anything about them either! I swear I'll never utter a word to any god again!"
"My life is over, Abu. Along with my mother, everything good that existed in my life is going away", the girl will complete, totally desolate.
Genesis is a free adaptation of the first book of the Bible. The serial is divided into seven phases, and, currently, Record exhibits the seventh: José do Império. In addition to the spoilers, the TV news publishes the summary of the biblical novel.
---
Learn all about the upcoming chapters of soap operas with the Noveleiros podcast
Listen to "#76 – José Alfredo Rises from the Underworld in Império!" on Spreaker.
---
Subscribe to the channel TV news on YouTube and watch videos with revelations of what will happen in Genesis and other soap operas.
.