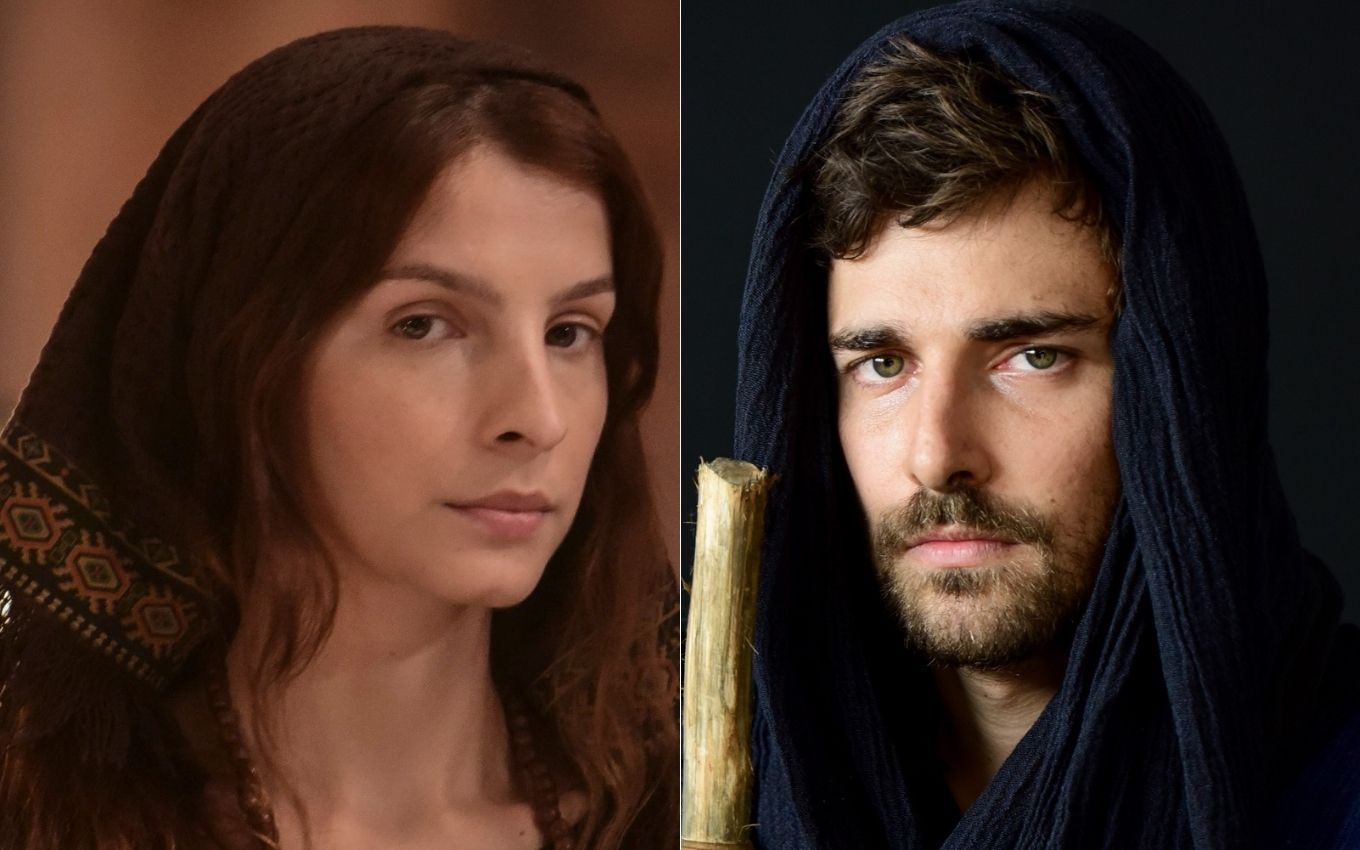 Covered by a veil, Lia (Michelle Batista) will make Jacó (Miguel Coelho) sigh in Genesis. Although Lucifer (Igor Rickli) tries to prevent the couple's meeting, the protagonists of the sixth phase will finally meet. Isaac's son (Guilherme Dellorto) will see the girl at the entrance to the city of Haran and will be completely in love with her gaze.
The characters will approach in the scenes that will air on July 12th. At this point in the plot, Rebekah (Martha Mellinger) will have asked her son to go to Haran and find an honorable woman to give him descendants.
Lucifer will appear to Jacob as Avner, a shoe salesman, and ask to accompany Abraham's grandson (Zécarlos Machado) into the desert. In fact, the chin wants to avoid the boy's encounter with Lia.
In Padã-Aran, Esau's twin (Cirillo Luna) will see Laban's daughter (Heitor Martinez) in tears and will feel sorry for her suffering. The girl will turn to him, and the young man will be enchanted by the look of the stranger.
Romantic date
"Have they done any harm to you?", the protagonist will ask, worried. "It's just that… The pain of rejection is the worst pain anyone can feel in life," the girl will confess, about her problems with Raquel (Thais Melchior).
Disowned by Isaac, Sara's grandson (Adriana Garambone) will feel a connection with the girl: "I grew up listening to others say that I wasn't what I should be. That I had to be more this, more that… I never had the qualities that people tend to admire," he will respond.
Lia will be surprised by Jacob's attitude in dealing with adversity, and he will say that he doesn't care about the outside because he knows he is protected by God (Flávio Galvão): "All nature is a sample of its majesty and perfection. It was he who created the heavens, the mountains, the fields… God is great as everything he has done and does", explained the emotional Hebrew.
Betuel's granddaughter (Roberto Bomfim) will be touched by the words of the unknown and will try to find out more details on how to approach the highest: "What kind of offering can I give this God to get his attention? What does he like?" will question the character.
"My father always said that he likes sincerity", Jacob will point out. Lucifer will see the situation from afar and will try to intervene: "Hey… We have to go", will hasten the stubborn man. But the Hebrew will ask for more time.
Lucifer will return in the sixth phase of the soap opera
In the sight of the devil
The character played by Miguel Coelho will enjoy a few more minutes with the stranger and will tell her his story with Esau:
I… I have a twin brother. But we are nothing alike. My brother always excelled at everything, while I… I was always the one in the family. And yet, my father's god appeared to me, not to him. I was chosen by God over my brother. As much as I had no advantage, absolutely nothing admirable in people's eyes.
Lia will recognize herself in the narrative and feel a genuine hope of stepping out of Rachel's shadow. "I also have a sister, who always excelled in everything, while I, just like you, was always the one who didn't. Could it be that… Can this God choose me the same way he chose you?", she will question.
"I… I need to get to my destination as quickly as possible. Work awaits me," Lucifer repeated. This time, Jacob will listen to his traveling companion and say goodbye to his wife. "I hope you don't cry anymore," he will ask.
"After everything you said to me, I think I finally have reason to smile," will end the character played by Michelle Batista, played with the words of her future husband.
Genesis is a free adaptation of the first book of the Bible. The serial is divided into seven phases and, currently, Record exhibits the fifth –Jornada de Abraão. In addition to spoilers, the TV news publishes the summary of the biblical novel.
---
Learn all about the upcoming chapters of soap operas with the Noveleiros podcast
Listen to "#64 – Luna Goes From Heaven to Hell in Save Yourself!" on Spreaker.
---
Subscribe to the channel TV news on YouTube and watch videos with revelations of what will happen in Genesis and other soap operas.
.