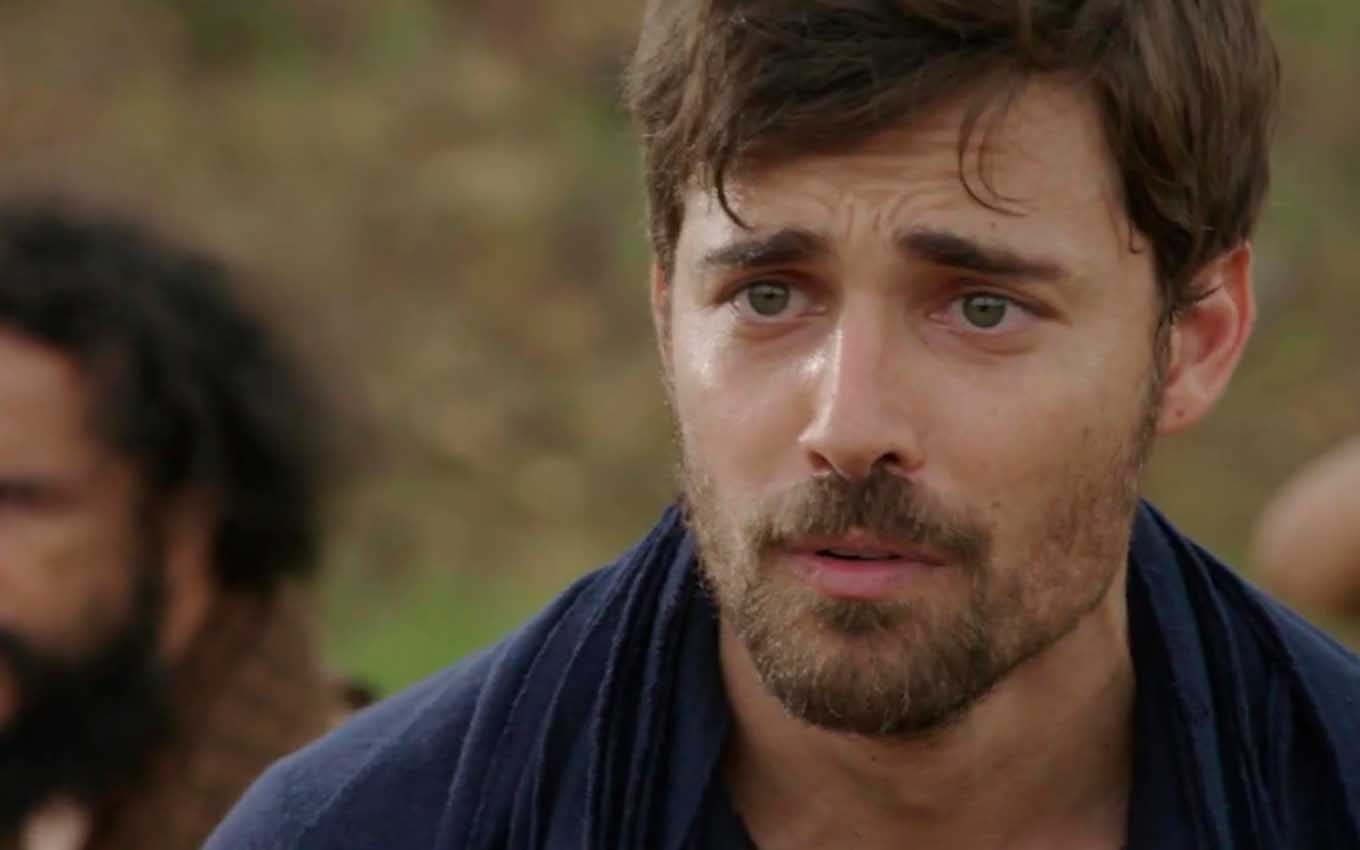 Laban (Heitor Martinez) will use poppy seeds to drug Jacó (Miguel Coelho) and force him to have sex with Lia (Michelle Batista) in Genesis. Salma (Susana Alves) will baptize the sheep herder's wine with the hallucinogenic substance and, upset, he will not realize that his father-in-law sent his other daughter in place of Raquel (Thaís Melchior) for the wedding night in the Record Bible novel.
Lucifer (Igor Rickli) will spare no effort to disrupt God's plans and prevent the boy from marrying Zilpa's friend (Kíria Malheiros). The devil will even save him from an ambush by Ishmael (Anselmo Vasconcellos) to gain his trust and convince him to go crazy to marry the character of Thaís Melchior.
Camilo Pellegrini, Stephanie Ribeiro and Raphaela Castro's serials will take a seven-year leap in the scenes that will be shown next Friday (23) to show that Jacob worked tirelessly as a slave for his uncle in exchange for the noblewoman's hand.
Laban, however, will join Yarin (Andréa Avancini) to teach Raquel a lesson by getting her nephew to forcefully marry Lia. He will order Salma to drug the young man with the poppy seeds, known to be the basis of opium, so that he does not notice the blow.
"Until a lot of people came. Little do they know that the bride is going to be changed," the servant will comment, her legs wobbly with fear. "With wine, the poppy has more effect. And don't invent anything different from what we've already agreed," will insist the merchant played by Heitor Martinez.
Laban (Hector Martinez) in Genesis
wedding night
Jacó will turn over several glasses of baptized wine and, before giving a shame in front of the guests, Jásper (Maurício Mattar) will take him to the tent prepared for the wedding. "We've arrived, my friend. This is where you're going to have the best night of your life, with a very special woman", will comment the servant, also in agreement with Laban.
Rebeca's youngest (Martha Mellinger) will get a fright when he runs into Lia, and she will believe that the farce didn't work. "As you can see, it's me here. My father made me wait for you in this tent", the girl will explain. "Thank you? Don't you love me?", the boy will question.
"Why are you asking me something like that? Can't you see it's me here in front of you?" will insist Ian's sister (Marcel Octavio), who has always been against the patriarch's farce. "I drank too much, but I'm seeing very well. I'm seeing those beautiful eyes of yours", the handsome man will add.
Lia will believe that Jacob actually recognized her, but the public will know that the animal breeder is raving and confident that it is Rachel. "After so many mistakes I made, I finally realized that I finally accepted something before it was too late", will shoot the grandson of Abraão (Zécarlos Machado).
"I thought you would never realize how much I want to do you good", will finish off the girl, who will finally surrender to a night of love without imagining that her cousin is completely beside himself.
Genesis is a free adaptation of the first book of the Bible. The serial is divided into seven phases and, currently, Record exhibits the sixth –Jacó. In addition to spoilers, the TV news publishes the summary of the biblical novel.
---
Learn all about the upcoming chapters of soap operas with the Noveleiros podcast
Hear "#65 – All About the End of Save Yourself Who Can!" on Spreaker.
---
Subscribe to the channel TV news on YouTube and watch videos with revelations of what will happen in Genesis and other soap operas.
.