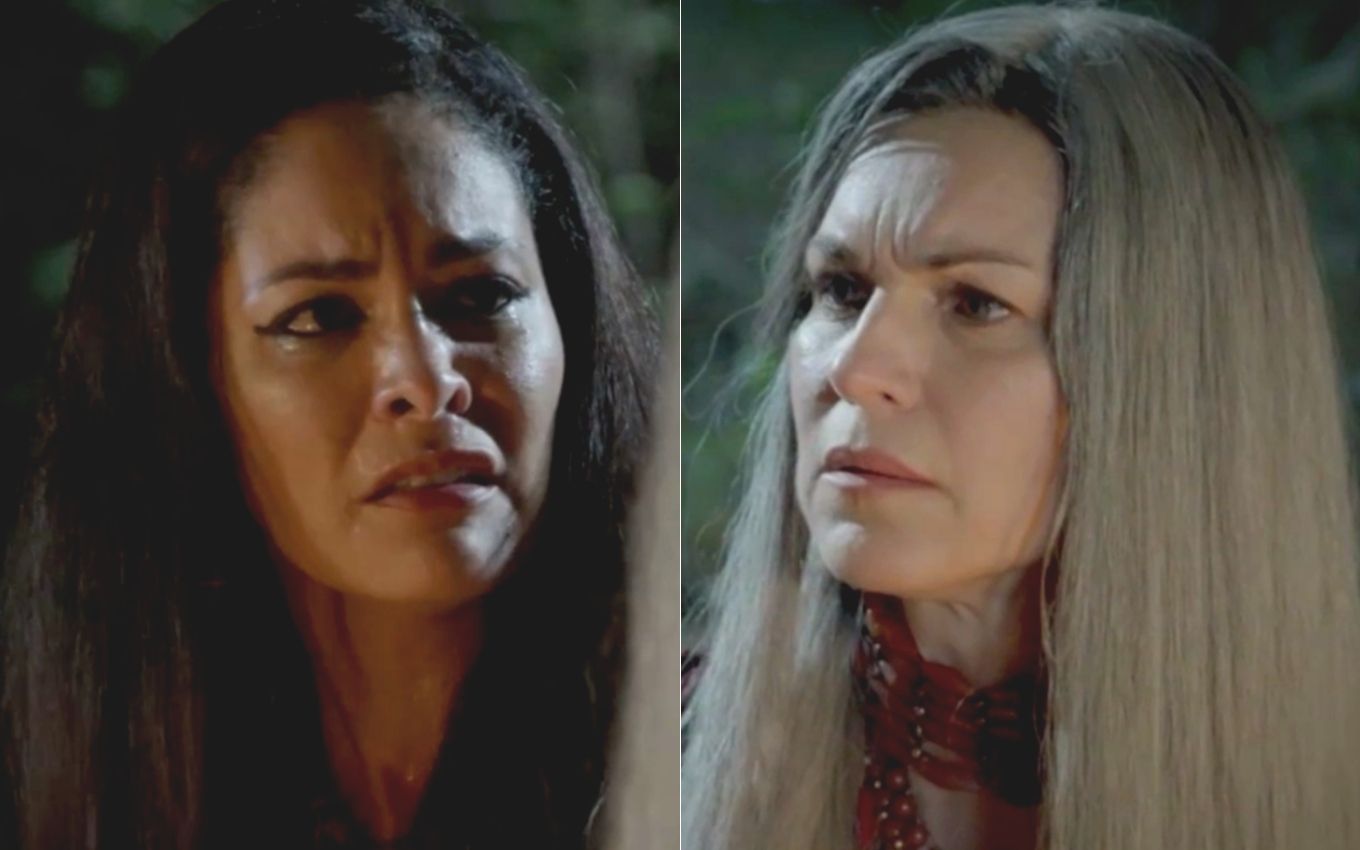 Surprised by the disappearance of Ismael (Henrique Camargo), Agar (Hylka Maria) will have delusions with Sara (Adriana Garambone) in Genesis. The servant will believe that his mistress is happy with the rebel's disappearance and will accuse him: "There's no use in disguising! I know you always hated my son! You must be happy because he died!", The Egyptian shouted.
The fight of the two characters will happen in the chapter of this Wednesday (26). A group will start searching for the whereabouts of Abraão's son (Zécarlos Machado) and Sara will make a point of accompanying Hagar. Halfway, Bakari's ex-girlfriend (Paulo Lessa) will stumble and cry in pain.
"There is no use despairing. It is worse. We have to be strong to continue the search," said Adália's sister (Carla Marins). But the ex-concubine will pull away from the cuddle: "Are you satisfied? Speak to me!", The woman will shout.
Sara will be scared. "What do you mean, Hagar?" Massá's enemy (Marcos Winter) will not be intimidated and will pressure the Hebrew: "There is no use in disguising! I know you always hated my son! You must be happy because he died!", Accuses the servant.
Terá's daughter (Julio Braga) will take a deep breath and will not enter the sickest game of the youngest. "It is not because you did not want to give me Ishmael to raise, that I will wish him well. The poor man is not to blame for anything. He is just a boy. He cannot pay for our mistakes," she said.
The character lived by Hylka Maria will realize the madness she committed and will try to apologize for the outbreak. "You're right. Forgive me. I don't know what I'm talking about anymore. It's tonight, the damn darkness, Sara! She stole my boy. I always knew it was going to happen," he will confess.
Worried, Sara will remind her servant about the message from the angel Gabriel (Paulo Dalagnoli): "He's alive, I'm sure. God has promised that Ishmael will be the cradle of a nation. Never forget that", the veteran will reaffirm. Hagar will trust his mistress and they will embrace.
Genesis is a free adaptation of the first book of the Bible. The booklet is divided into seven phases and, currently, Record shows the fifth – Journey of Abraham. In addition to the spoilers, the TV News publishes the summary of the biblical novel.
---
Find out all about the next chapters of the soap operas with the Noveleiros podcast
Listen "# 60 – Kyra falls into Alan's arms in Save Yourself!" in the Spreaker.
---
Subscribe to the channel TV News on YouTube and watch videos with revelations of what will happen in Genesis and other novels.
.