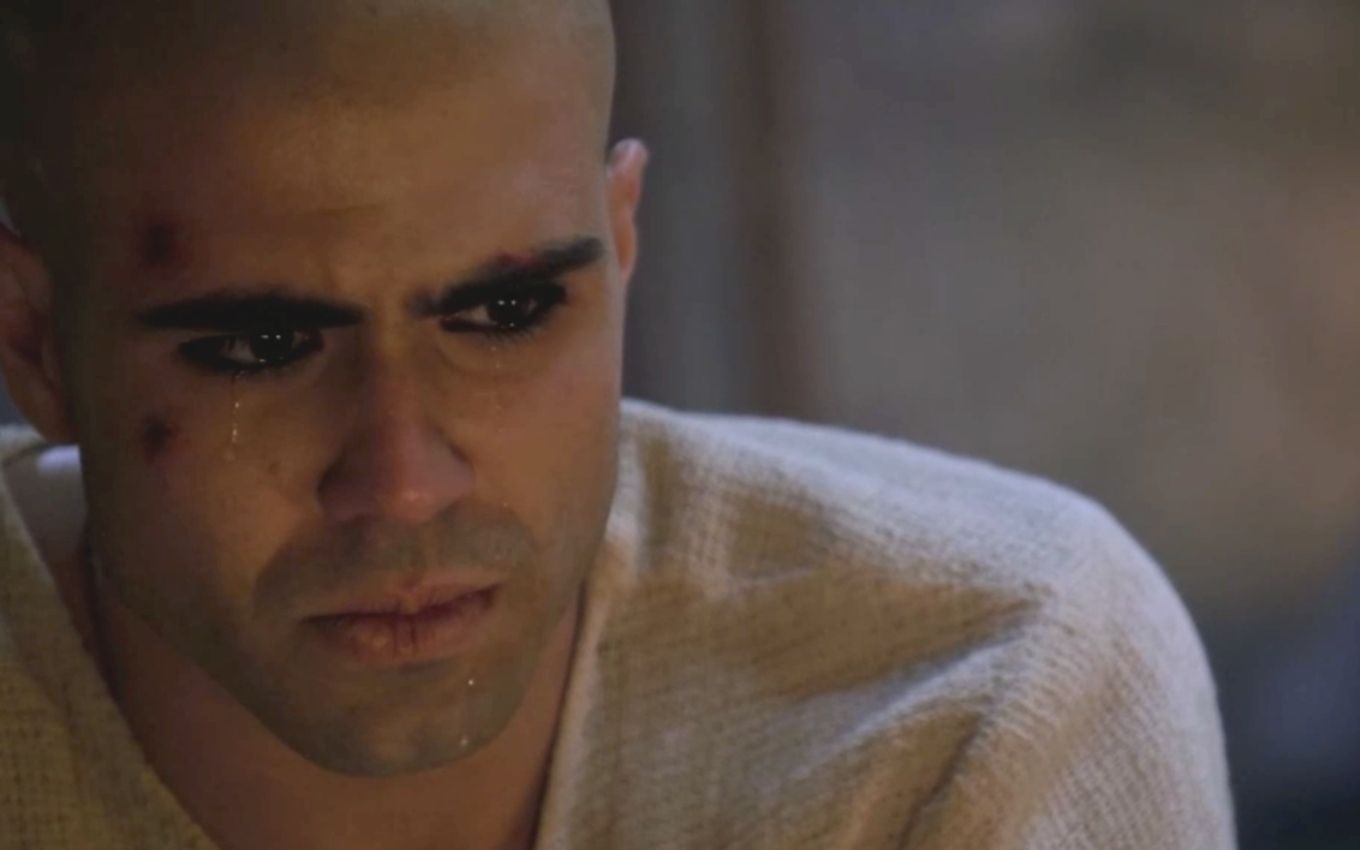 Joseph (Juliano Laham) will have a bad day in Genesis. New servant of Potiphar (Val Perré), the protagonist will be humiliated by Neferíades (Dandara Alburqueque) and will eat the bread that the devil kneaded. The boy will cry with sobs in the middle of the night because he misses Israel (Petrônio Gontijo).
The Hebrew will allow himself to suffer in this fourth chapter (15). Joseph will have been chased away by Nepheriades because the Ishmaelite discovered that the boy is of the lineage of Isaac (Henri Pagnoncelli).
Descendant of Ishmael (Anselmo Vasconcellos), the woman will have started to humiliate the boy because she believes that her ancestor should have been the firstborn of Abraham (Zécarlos Machado).
Disappointment
In the middle of the night, Joseph will cry in fear of the miserable life. He will remember Israel's plans for him: "I assure you that not only will you be part of the promise made to my parents, but if it is up to me, you will have a special part in it," the patriarch said of his covenant divine.
Then, the protagonist will have a flashback of the last moment with his father: "Now go, so you don't have to be late to come back. I don't know how I'm going to stay here this long without my beloved son," said Israel. "No need to worry, Dad. I'll be back soon, as I always do," promised José, not suspecting that he would be the victim of cruelty from his brothers.
Back in the servants' room, the character played by Juliano Laham will intensify his crying and cover his mouth so as not to wake up the other slaves. Without knowing the fate that God (Flávio Galvão) plans, the young man will believe that he will never find his family again.
Genesis is a free adaptation of the first book of the Bible. The serial is divided into seven phases, and, currently, Record exhibits the seventh: José do Império. In addition to spoilers, the TV news publishes the summary of the biblical novel.
---
Learn all about the upcoming chapters of soap operas with the Noveleiros podcast
Listen to "#74 – José Alfredo Makes Emergency Decision in Império!" on Spreaker.
---
Subscribe to the channel TV news on YouTube and watch videos with revelations of what will happen in Genesis and other soap operas.
.