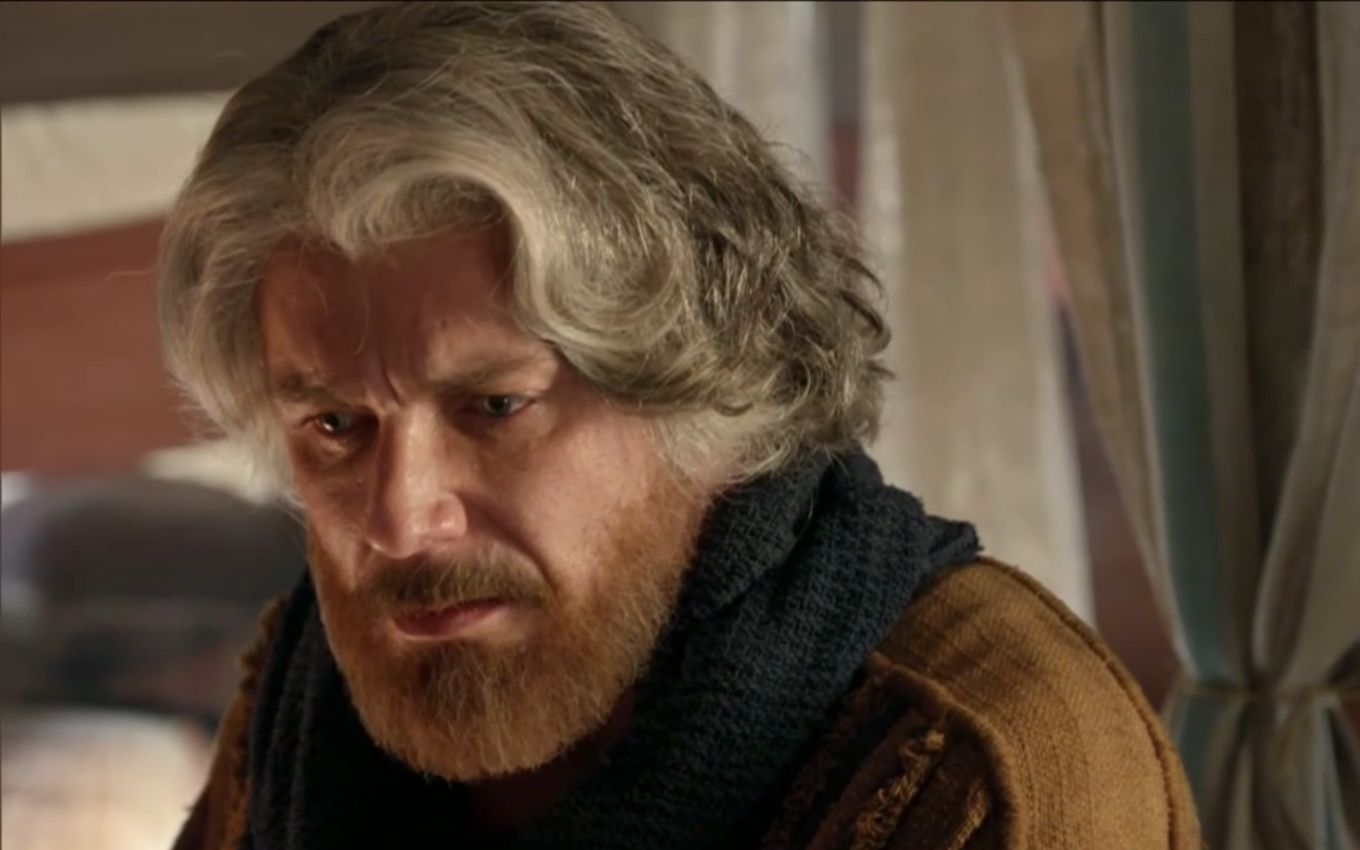 Israel (Petronio Gontijo) will be desperate to be deceived by the children in Genesis. The boys will tell their father that Joseph (Juliano Laham) is dead, with the intention of hiding the fact that they sold the young man into slavery and that he was taken to Egypt.
In the chapter of Record's biblical novel that is scheduled to air this Thursday (2), Levi (Gustavo Rodrigues) will say that it is necessary to fake his brother's death. "No, Dad will never believe it. Whatever the reason for
death, he will want to know how we know this and did not
nothing to prevent," protests Naftali (Ricado Vianna).
"Then there is no way. We will have to tell the truth", complete Judá (Thiago Rodrigues). Then, Issacar (Patrick Sampaio) will have a cruel idea: "What if we say that we found José's tunic on the way? We stain it with blood and take it to our father."
"The father himself will conclude that some wild beast devoured José", will say Simeão (Igor Cotrim). After considering, the brothers will decide to go ahead with the plan and take the charade to the father. Right away, the pastor will find the absence of his son strange. "Do you see José?" he will ask Dina (Giovanna Coimbra).
He will insist on knowing where the boy is. The brothers will keep silent, and when Israel realizes that Joseph's tunic is full of blood, he will soon guess what happened. "A beast ate my boy. Surely Joseph was torn to pieces!" he will say, totally desolate.
Genesis is a free adaptation of the first book of the Bible. The serial is divided into seven phases, and, currently, Record exhibits the seventh: José do Império. In addition to the spoilers, the TV news publishes the summary of the biblical novel.
---
Learn all about the upcoming chapters of soap operas with the Noveleiros podcast
Hear "#72 – Angel and Alex have explosive encounter in Secret Truths!" on Spreaker.
---
Subscribe to the channel TV news on YouTube and watch videos with revelations of what will happen in Genesis and other soap operas.
.