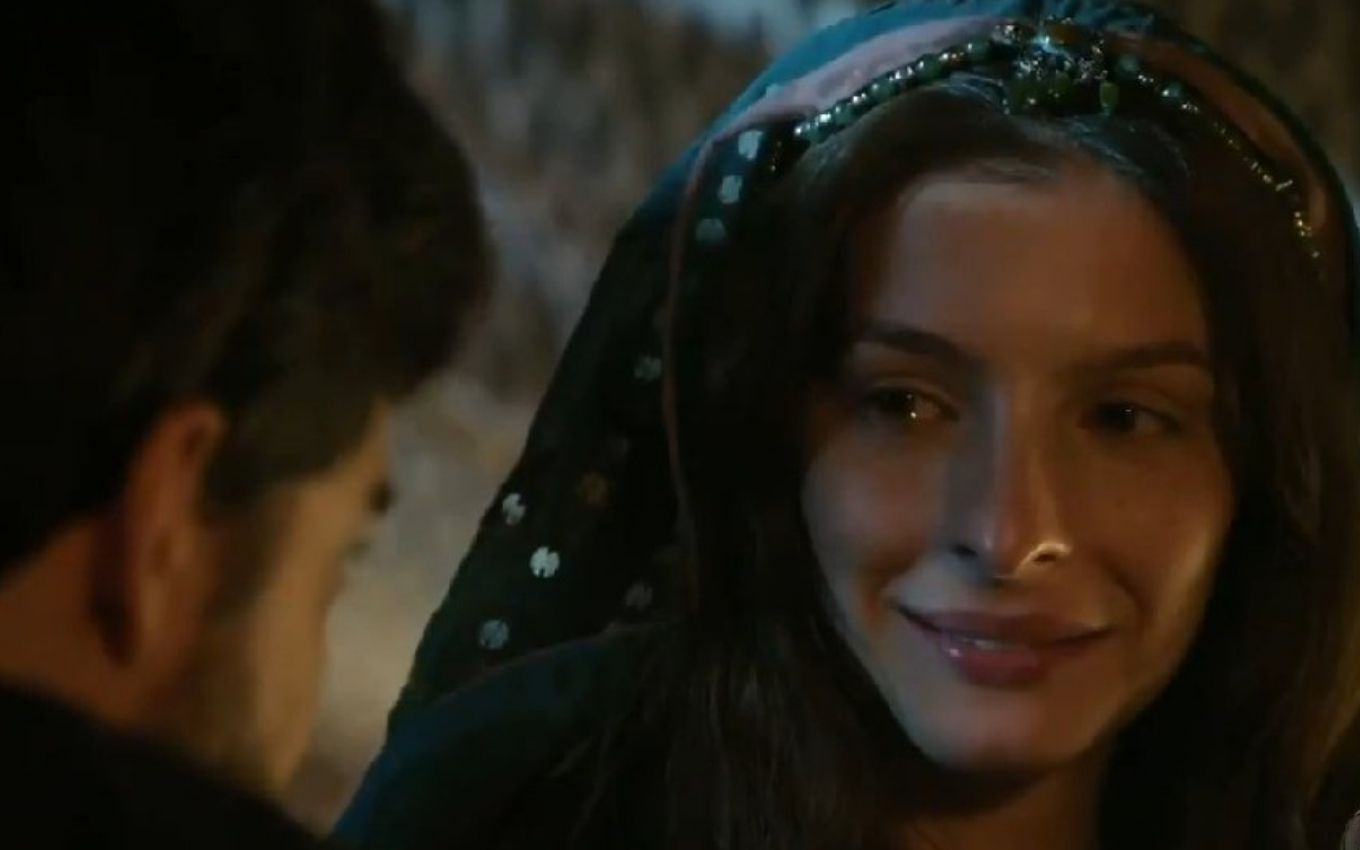 In the next chapters of Genesis, Lia (Michelle Batista) will give birth to Reuben, the first child of Jacob (Miguel Coelho). The arrival of the firstborn, after a difficult birth, will leave the boy "silly" for the daughter of Laban (Hector Martinez) for a brief moment. Raquel (Thaís Melchior) is not going to like the situation at all, who will be jealous of her sister.
After going through a difficult pregnancy in the biblical novel, Lia will go into labor. She will feel a strong pain, but will have the support of Zilpa (Karina Barum), who will not let go of her hand, while Yarin (Andrea Avancini) will act as a midwife. "It's really hurting!" Raquel's sister will scream.
Jacob and Laban will be concerned about the outcome of the birth. "I can only think about the size of Lia's belly, so big for her structure. She was barely able to get out of bed in the last few days, she was weak, in pain…", the young woman's husband will say.
Laban's servants will also show concern. Until Lia will scream again and nothing else will be heard. "It can't be, my God…", Jacob will despair.
Afterwards, the newborn's cry will be heard. "Born!" will celebrate Reuben's father, who will run towards the woman's tent. Extremely tired, the girl will celebrate with her husband. "It's a beautiful boy, Jacob."
"He's quite big! That's why that giant belly! What's his name going to be?", Jacob will ask. "Reuben. Because here's a son I gave you, Jacob!", will answer Laban's daughter. "I'm still kind of silly I'm so happy!", he will say. "Me too, Jacob. Me too…", Lia will say.
The cute moment of the couple with their firstborn will be spotted by Raquel, who will leave the tent unseen, sad and jealous of her sister.
Genesis is a free adaptation of the first book of the Bible. The serial is divided into seven phases, and, currently, Record exhibits the sixth –Jacó. In addition to the spoilers, the TV news publishes the summary of the biblical novel.
---
Learn all about the upcoming chapters of soap operas with the Noveleiros podcast
Listen to "#68 – All about the end of The Life of the People (and a spoiler from In the Times of the Emperor!)" on Spreaker.
---
Subscribe to the channel TV news on YouTube and watch videos with revelations of what will happen in Genesis and other soap operas.
.