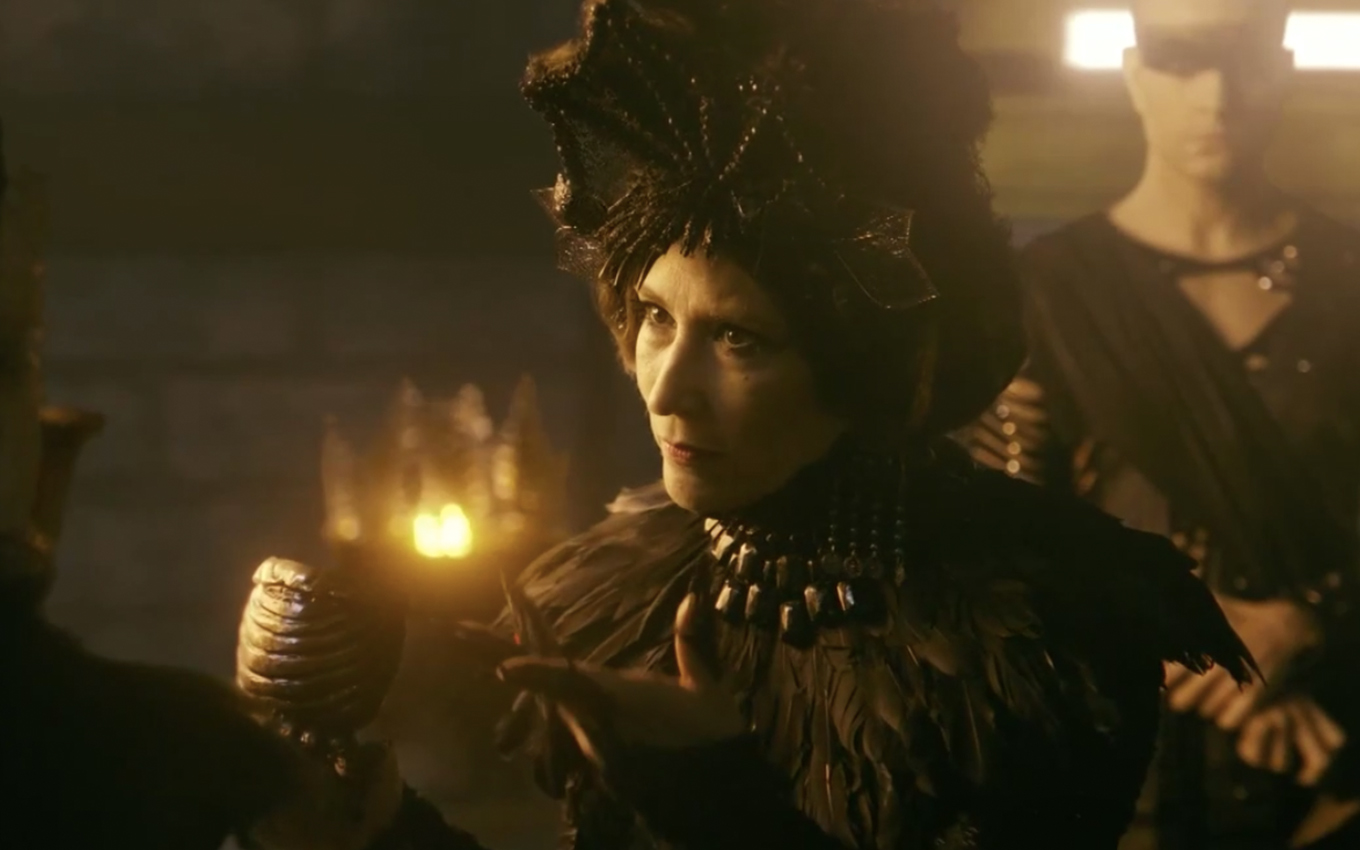 Bera's cowardice (Charles Paraventi) will be costly to Jaluzi (Beth Goulart) in Genesis. Made of a slave, the noblewoman will realize that she can use Quedorlaomer's (Gustavo Novaes) interest in Maresca (Thais Müller) to her advantage. She will instruct the young woman to kill the sovereign with one of her poisoned claws in Record's biblical novel.
After an overwhelming victory, the king of Elam will march on the cities of the Sidim valley to reap their spoils of war. Under the influence of Lucifer (Igor Rickli), he will take Lot's family and employees (Emilio Orciollo Netto) hostage, as well as enslave Birsa's sister (Miguel Nader).
The sovereign, however, will show that underneath the tyrant's "shell" he still beats a heart by falling madly in love with Azel's wife (João Villa). He will choose you as his personal servant and give you some privileges, which will arouse the envy of Ayla (Elisa Pinheiro).
Thais Müller's character will also attract Jaluzi's attention in the scenes that will be shown this Tuesday (4). She will sit next to the girl and give her the only metal nail she managed to hide after being taken prisoner by the Elamites.
"What is that?", Michal's sister (Jéssica Juttel) will be surprised, who almost won't prick her finger. "Be careful. A simple scratch can be fatal. Its tip was immersed in poison. I want you to keep it with you. It is something very valuable, I had nine more of these, but they stole me", will regret the villain.
EDU MORAES / RECORD
Maresca (Thais Müller) in Genesis
"What are you giving me this for? What do you expect of me?", Asks Maresca. "Justice. It is close to the king. It would be a very simple way to end Chedorlaomer and get rid of this martyrdom", explains the antagonist played by Beth Goulart.
"But I am not a murderer," the girl will complain. "Of course not, on the contrary. You can become a hero. The only one with a chance to save everyone. Our destiny is in your hands. Or rather, at the tip of your finger", will shoot the vixen in Camilo Pellegrini's, Stephanie Ribeiro and Raphaela Castro.
Genesis is a free adaptation of the first book of the Bible. The booklet is divided into seven phases and, currently, Record shows the fifth – Journey of Abraham. In addition to the spoilers, the TV News publishes the summary of the biblical novel.
---
Find out everything that will happen in the next chapters of the soap operas with the Noveleiros podcast
Listen to "# 57 – Cora falls in love, and the weather catches fire in Empire!" in the Spreaker.
---
Subscribe to the channel TV News on YouTube and watch videos with revelations of what will happen in Genesis and other novels.
.