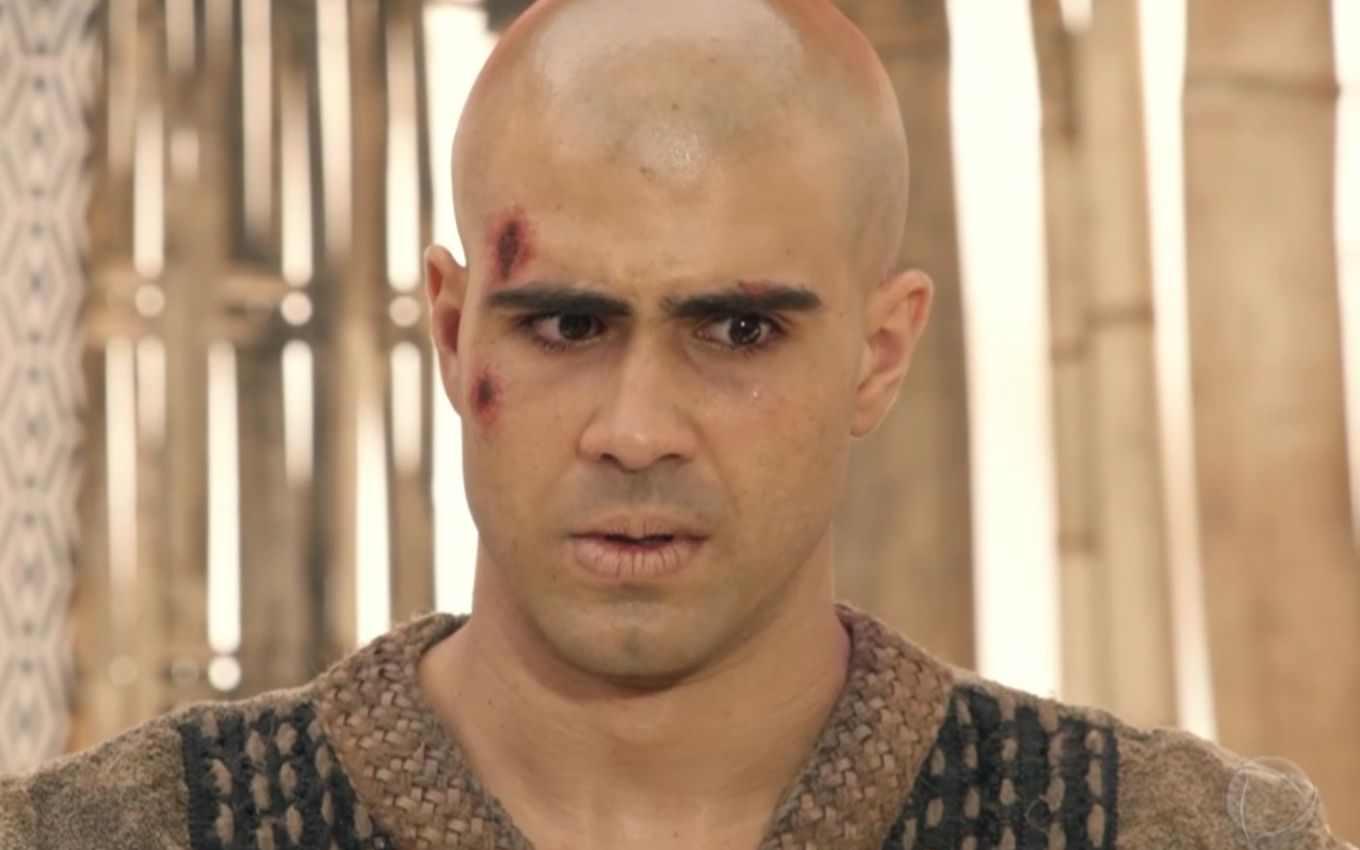 Joseph (Juliano Laham) will have a unique chance to escape from prison in Genesis, but he will choose to stay. Lucifer (Igor Rickli) will orchestrate an escape plan and offer the Hebrew to follow him. However, the boy will refuse the idea, even though he was unjustly imprisoned, and will put his fate in God's hands in Record's biblical novel.
In the next chapters, the son of Israel (Petronio Gontijo) will be falsely accused of having tried to rape Neferíades (Dandara Albuquerque), something that will arouse the wrath of Potiphar (Val Perré), her husband, and make the boy go to prison.
On a certain night, bandits disguised as guards will invade the dungeon and free Lucifer, who will impersonate a prisoner. At this point, the Devil will ask his henchmen to open Joseph's cell.
"Come on! What are you waiting for? It's now or never. Come on! The guards will arrive any moment. You'll never get another chance like this," the demon will fire.
However, the young man will say that he does not intend to run away. "You'll die if you stay here. They'll judge you and they'll kill you!" the bad-thing will argue. "I'm innocent. I won't run away. If God sees fit to give me my freedom, so be it. If not… So be it," countered the Hebrew.
Furious at being rejected and at having failed to corrupt the slave, Lucifer will curse. "You will regret rejecting my offer," he will stress.
Genesis is a free adaptation of the first book of the Bible. The serial is divided into seven phases, and, currently, Record exhibits the seventh: José do Império. In addition to the spoilers, the TV news publishes the summary of the biblical novel.
---
Learn all about the upcoming chapters of soap operas with the Noveleiros podcast
Listen to "#77 – Luísa makes a big revelation to Pilar in Nos Tempos do Imperador" on Spreaker.
---
Subscribe to the channel TV news on YouTube and watch videos with revelations of what will happen in Genesis and other soap operas.
.