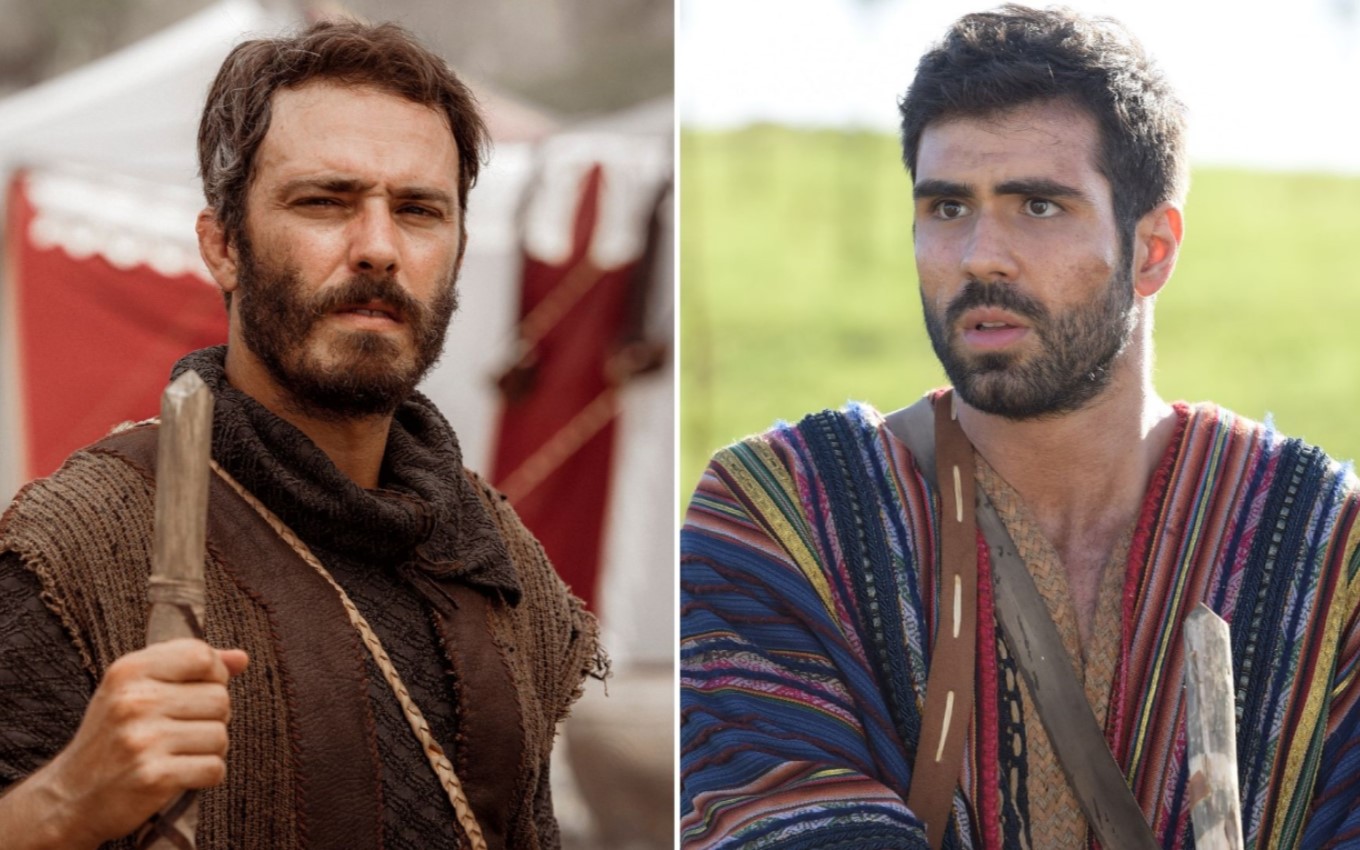 Judá (Thiago Rodrigues) and Simeão (Igor Cotrim) will negotiate the sale of José (Juliano Laham) in Genesis. The boy will be exchanged for 20 shekels of silver, a cheap price, although Issad (Ricardo Dantas) tries to haggle. In the Bible, Judas betrayed Jesus and handed him over to the priests for 30 coins, a higher value than the protagonist of the soap opera on Record.
Before, the audience will have seen Thiago Rodrigues' character talk about the idea of ​​selling Jacó/Israel's (Petrônio Gontijo) darling as a slave. The heirs will agree that this would be the best alternative to get rid of him without getting their hands dirty with blood.
José will be trapped in a cistern, where he will have been placed by his own relatives while the "family" decides what to do with him. In a scene that will air from this Wednesday (1st), Judah and Simeon will talk to Issad about the transaction. The merchant will open the water tank to analyze the "product" and will be impressed by the image of the bruised and shrunken man.
"Strong he is. But is he good at work?" the buyer will ask. The most violent of the brothers will say that Joseph is excellent, but that he must be sold on account of his romances with the servants. "My father got bored", he will complete. Issad will question the two about their father's authorization, not knowing it's Israel.
Judah will then lie. He will invent that Simeon is the firstborn in the family and that he can take certain actions. In fact, they will negotiate without telling Rúben (Felipe Cunha), but the buyer will believe the excuse and will offer 15 shekels of silver.
Despite the bad character's dissatisfaction, Judah will manage to get rid of José for 20 coins in the serial written by Camilo Pellegrini, Stephanie Ribeiro and Raphaela Castro. The price will be more than the initial offer and less than the value of a slave.
Genesis is a free adaptation of the first book of the Bible. The serial is divided into seven phases, and, currently, Record exhibits the seventh: José do Império. In addition to the spoilers, the TV news publishes the summary of the biblical novel.
---
Learn all about the upcoming chapters of soap operas with the Noveleiros podcast
Hear "#72 – Angel and Alex have explosive encounter in Secret Truths!" on Spreaker.
---
Subscribe to the channel TV news on YouTube and watch videos with revelations of what will happen in Genesis and other soap operas.
.