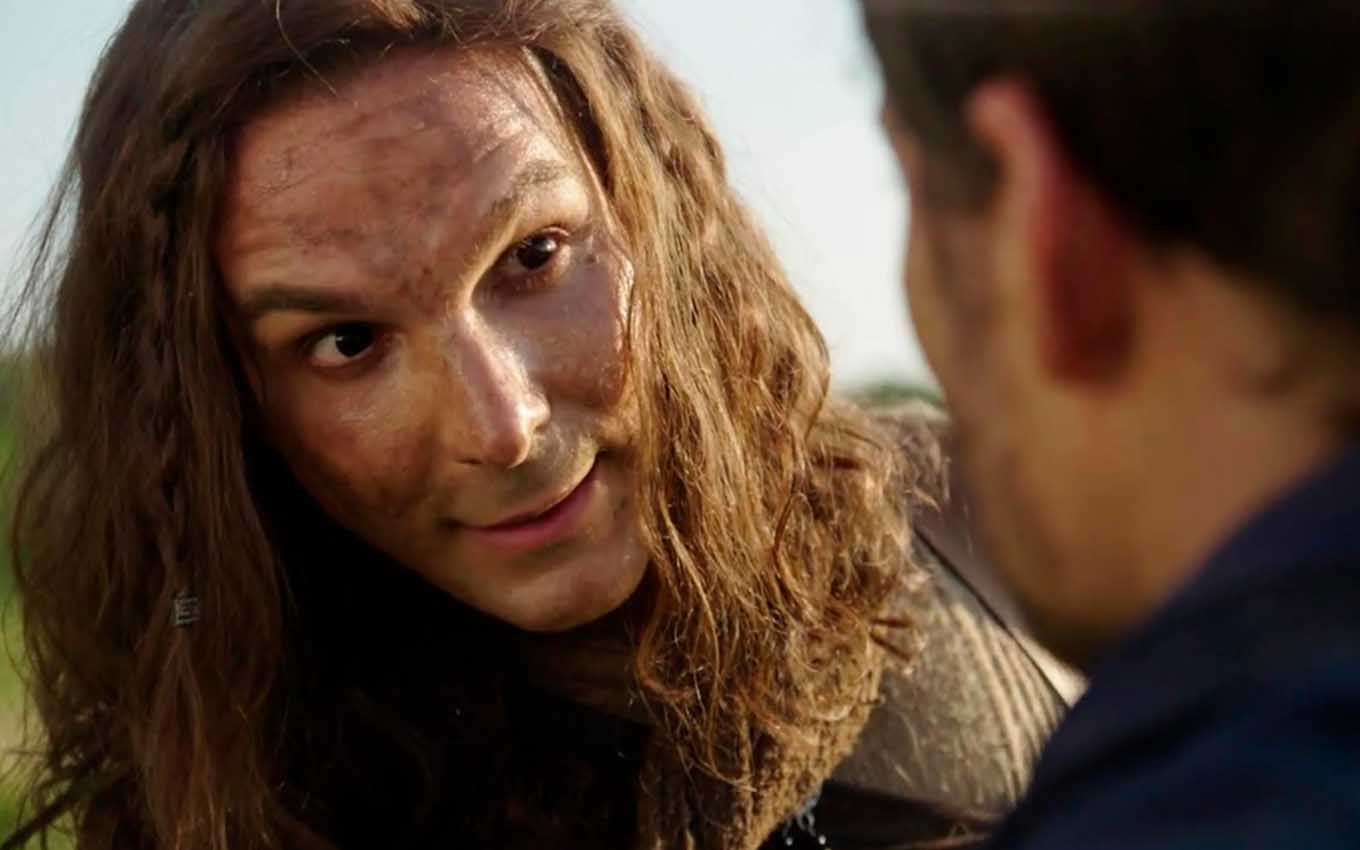 A good deed by Lucifer (Igor Rickli) will leave viewers slack-jawed in Genesis. The prince of darkness will play the hero to stop Ishmael (Anselmo Vasconcellos) from getting his claws on Jacob (Miguel Coelho). He will risk his own neck to save the sheepherder from yet another attack on Record's biblical novel.
Under Avner's guise, the devil crossed the path of Rebekah's youngest (Martha Mellinger) to save him from an ambush by Esau (Cirillo Luna). Full of ulterior motives, he also offered to guide the boy through the scorching sands to the house of Laban (Heitor Martinez) in the serials by Camilo Pellegrini, Stephanie Ribeiro and Raphaela Castro.
Cirillo Luna's character, however, will not give up so easily to teach his own brother a lesson. He will demand the head of the "traitor" for Ishmael and, in return, will help his uncle to get revenge on Isaac (Henrique Pagnoncelli) — marrying Maalate (Lidi Lisboa) to affront his parents.
The villain will send henchmen to finish off Jacob in Padã-Aram in the scenes that will be shown from the next Wednesday (21). Luckily, or unluckily, Abraham's grandson (Zécarlos Machado) will be in Lucifer's presence during the ambush. "Do you know those men?" the bad-thing will ask, pointing out the mercenaries.
"I've never seen them, but because of their clothing, they're Egyptians. They must have been sent by my uncle to kill me," the young man will say, as he sees the three men coming towards him with swords in hand. "They'll have to catch me first," will surprise Igor Rickli's antagonist, as he unsheathes a sword.
deadly trap
Lucifer will scream for Jacob to flee and fight alone against three of Ishmael's servants, who will be no match for diabolical skills. He will quickly be able to contain the jagunços and, with a clear blow, will take a bloodbath when slitting the evildoers' throats. "I said you have to get over me before you get my friend," he'll yell.
"You saved my life. If you weren't here, I would have died. I'll be forever grateful," will say Miguel Coelho's character, still trembling. "That's what friends are for," added the seven-skin, pleased to see that the confusion still caught Raquel's attention.
"Who are they? Are they dead? Did they attack you?" the girl will ask, not imagining that the groom is marked for death. "Spoilers. Hungry travelers from Egypt who were looking for food," Jacob will lie, as he becomes even more in the devil's hand.
Genesis is a free adaptation of the first book of the Bible. The serial is divided into seven phases and, currently, Record exhibits the sixth –Jacó. In addition to the spoilers, the TV news publishes the summary of the biblical novel.
---
Learn all about the upcoming chapters of soap operas with the Noveleiros podcast
Hear "#65 – All About the End of Save Yourself Who Can!" on Spreaker.
---
Subscribe to the channel TV news on YouTube and watch videos with revelations of what will happen in Genesis and other soap operas.
.