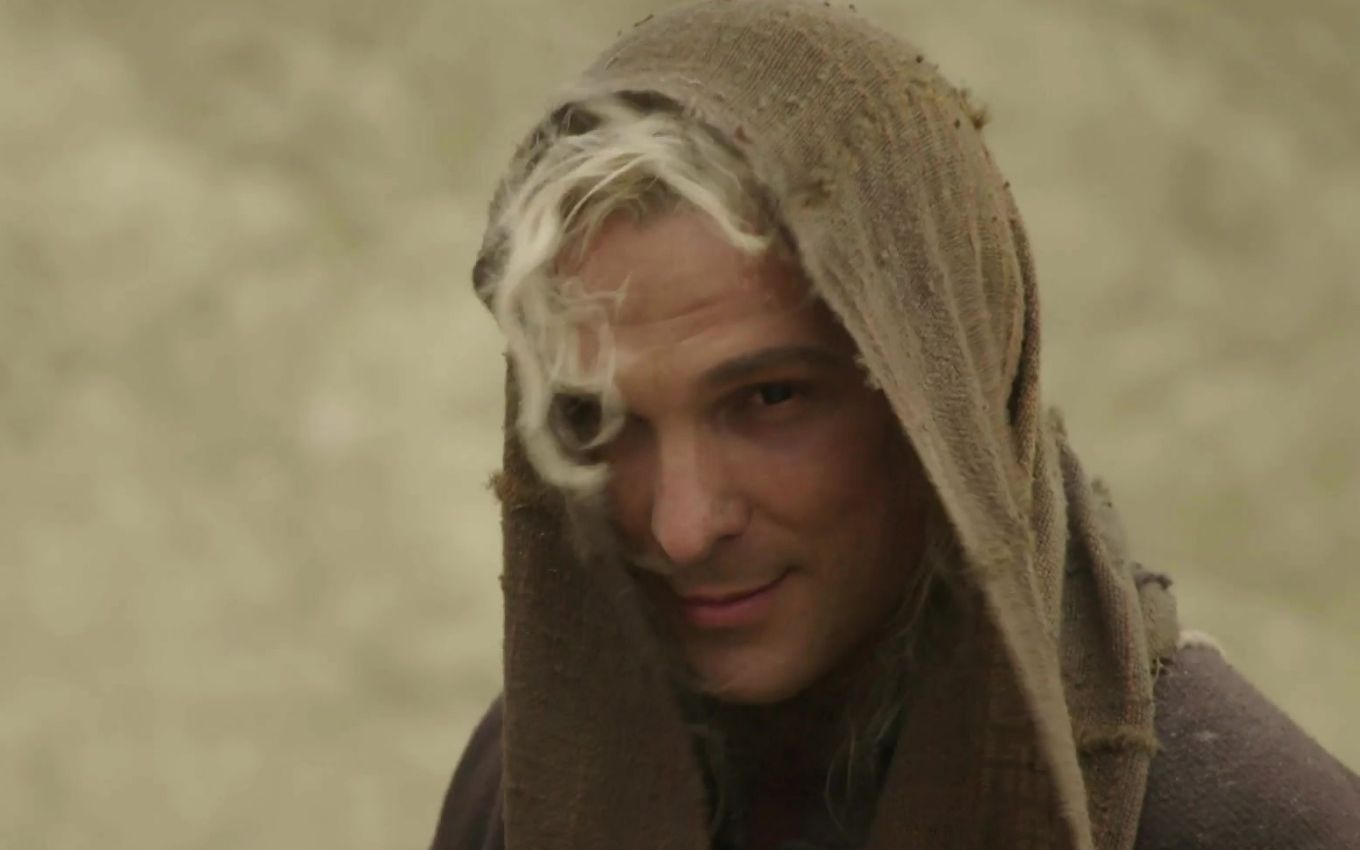 Lucifer (Igor Rickli) will not spare even the children in Genesis. The man will take advantage of the fact that Ayla (Elisa Pinheiro) and Lot (Emilio Orciollo Netto) will be at Sarai's wedding (Adriana Garambone) and will kidnap the couple's daughters. In addition to bringing suffering, he will do anything to end the relationship of the character of Elisa Pinheiro.
The fallen angel will put his plan into practice next Tuesday (20) in the biblical booklet. Some members of Abrão's caravan (Zécarlos Machado) will accompany him at the wedding of his wife and sister to Pharaoh Amenemhat 3rd (André Ramiro).
Part of the characters know that God's chosen one is devoted by the woman and will be in shambles for having to see her being forced to marry an Egyptian leader. Ayla, on the other hand, will be interested in getting to know the luxuries of the palace. Constantly tempted by Lucifer, the girl proved to be a futile woman with a mania for greatness.
Excited by the ceremony, the character of Elisa Pinheiro will make sure to leave Paltith (Poliana Aleixo) and Tamires (Debora Ozorio) at the camp under the care of Helda (Izabella Bicalho). Thus, she will sentence her daughters to a cruel fate.
Lotam's wife (Ricardo Blat) will supervise the girls, but she will notice that there are few fruits for the children's snack and will be absent for a few moments to find more food in another tent. "Take care of your little sister, Paltith? I'll be right back, my loves!", Warns the veteran.
At that moment, Lucifer will sneak up and find the two girls unaccompanied. "Who wants to go for a walk?" Will ask the devil, with the worst of intentions.
Genesis is a free adaptation of the first book of the Christian Bible. The booklet is divided into seven phases and, currently, Record shows the fifth season – Journey of Abraham. In addition to the spoilers, the TV News publishes the summary of the biblical novel daily.
---
Find out everything that will happen in the next chapters of the soap operas with the Noveleiros podcast
Listen to "# 54 – Is it worth watching the Empire replay?" in the Spreaker.
---
Subscribe to the channel TV News on YouTube and watch videos with revelations of what will happen in Genesis and other novels.
Feedback Policy
This space aims to broaden the debate on the subject addressed in the news, democratically and respectfully. Anonymous comments are not accepted nor do they violate ethical and moral laws and principles or promote illegal or criminal activities. Thus, slanderous, defamatory, prejudiced, offensive, aggressive comments that use bad words, incite violence, express hate speech or contain links are summarily deleted.
.