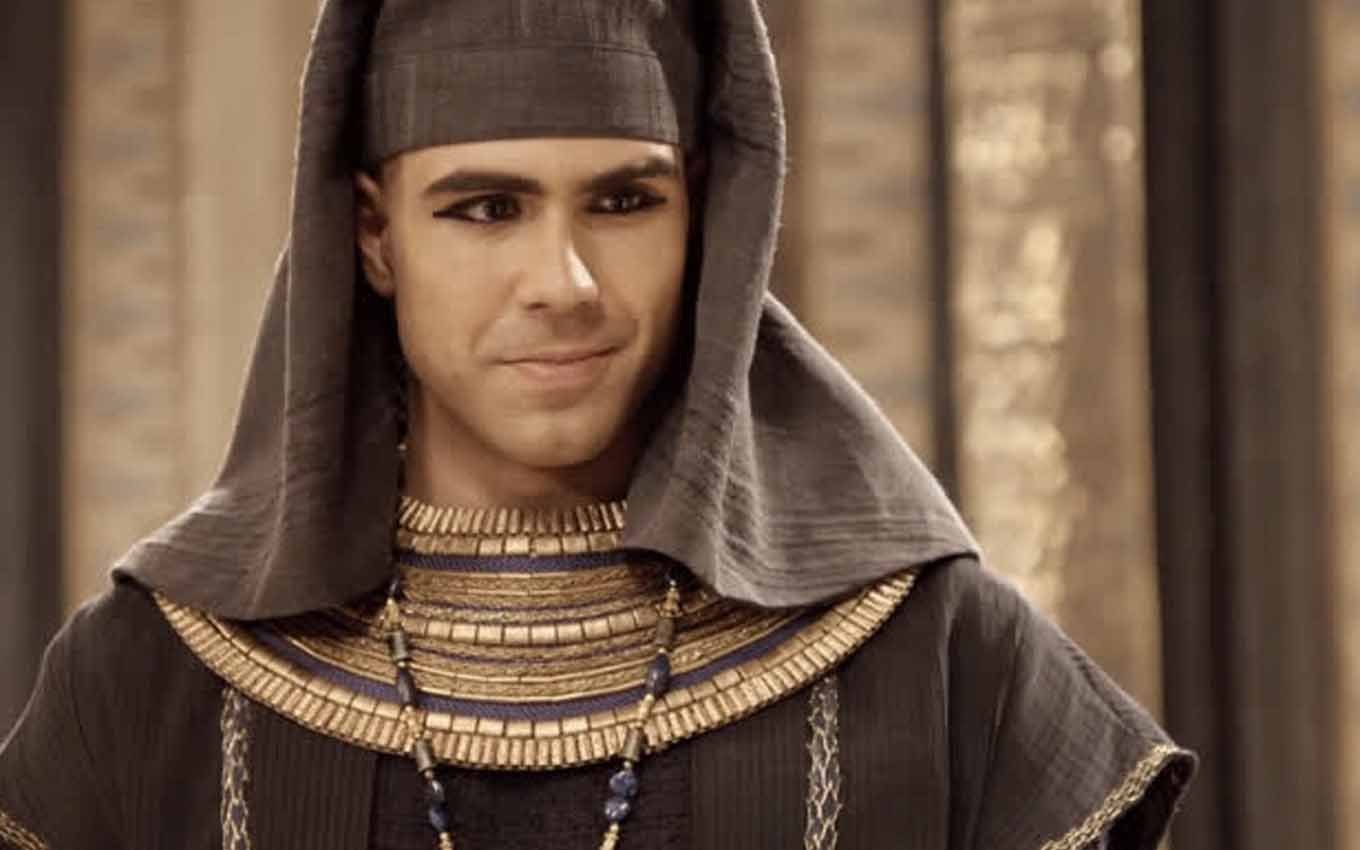 The beauty of José (Juliano Laham) won't just leave Asenate (Letícia Almeida) with a jaw dropping in Genesis. After all, Neferíades (Dandara Albuquerque) will also be interested in the son of Israel (Petrônio Gontijo) when he extracts a very intimate revelation from him. Embarrassed, he will admit that he saves himself for the woman chosen by God and is still a virgin in Record's Bible novel.
Potiphar (Val Perré) will buy the Hebrew as a slave to satisfy the whims of women in the serials of Camilo Pellegrini, Stephanie Ribeiro and Raphaela Castro. The noblewoman, who is an Ismaili like Issad (Ricardo Dantas), will turn the boy's life into hell. in the scenes that will be shown from the next Monday (13).
The Egyptian will even get a flea behind her ear when she finds out that Juliano Laham's character disappears every night. "Aren't you afraid of the dangers of the night? It's the moment when we're unprotected by the gods," questioned the noblewoman, without imagining that he meets Abumani (Dudu de Oliveira) to plan an escape.
"The God in whom I believe protects me at all times, ma'am," Joseph will explain. "Tell the truth. You disappear at night to go after women, don't you? your needs," will fire Nepheriads.
"No. I would not commit this disrespect to Mr Potiphar's house. It is not customary for my people to be with women before marriage. I did not do what you accuse me of," the young man will point out. "Never?", the dondoca will find it strange, with a look of astonishment.
Nepheriads (Dandara Albuquerque) in Genesis
fire of passion
Nepheriades will look at Joseph in a different way, especially when Potiphar spends more time in Sheshi's (Fernando Peacock) palace than in his bed. Despised by her husband, she will even have erotic dreams about the Israelite.
She, by the way, will not be afraid of falling into temptation when she finds herself alone at home with the servant. "There's one thing that keeps coming out of my head. When you told me that your people are waiting for marriage, is it still true? Since that time we talked, have you ever slept with a woman?", he'll ask.
Joseph, stunned, will confirm with his head that he is still a virgin. "Then lie with me?" Nepheriades will beg as she slides her hand down his neck to try to steal a kiss.
Genesis is a free adaptation of the first book of the Bible. The serial is divided into seven phases, and, currently, Record exhibits the seventh: José do Império. In addition to the spoilers, the TV news publishes the summary of the biblical novel.
---
Learn all about the upcoming chapters of soap operas with the Noveleiros podcast
Listen to "#73 – José Alfredo finds out Maurílio is dead in Império!" on Spreaker.
---
Subscribe to the channel TV news on YouTube and watch videos with revelations of what will happen in Genesis and other soap operas.
.