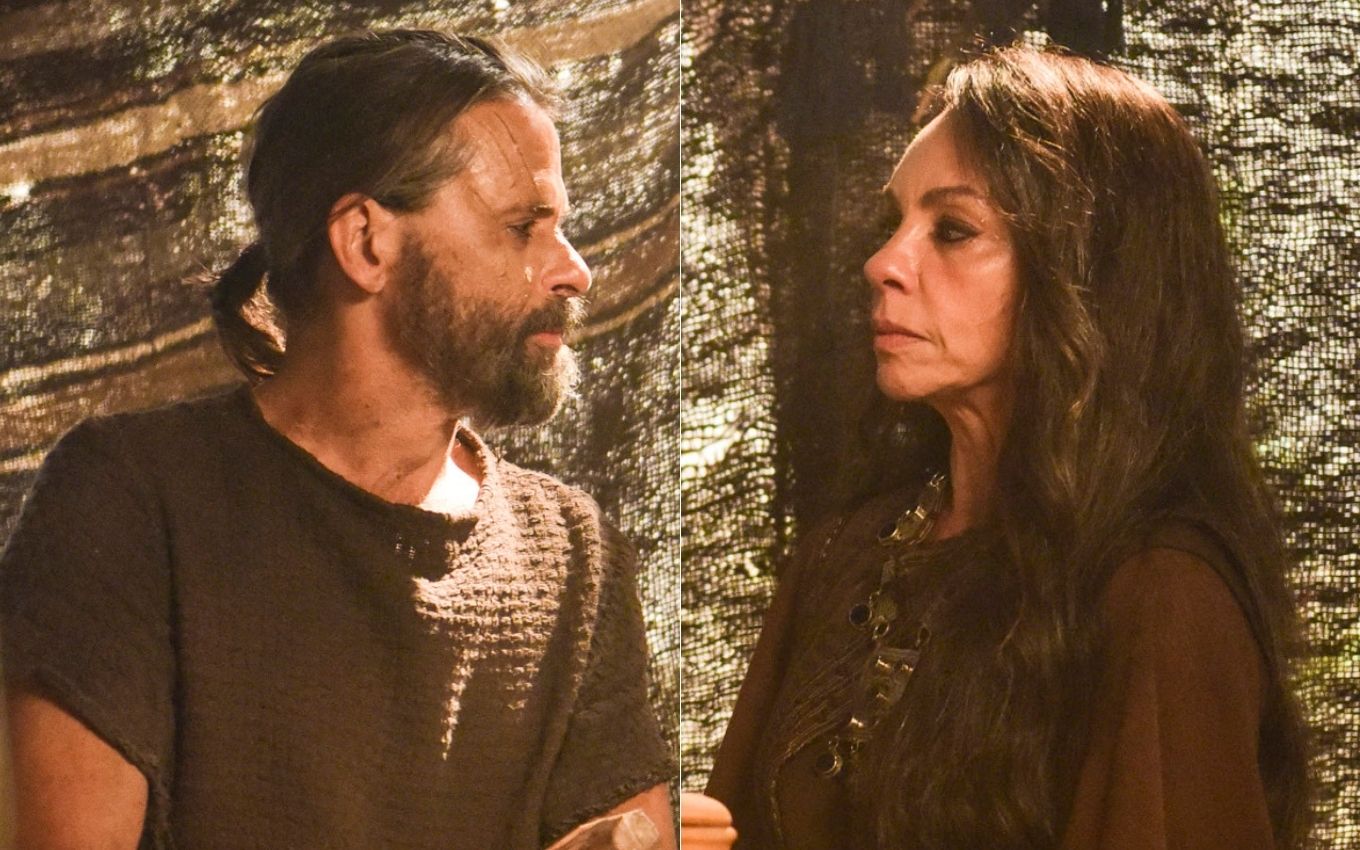 Massá (Marcos Winter) will not wait for Tauro's (Fernando Val) dead body to cool down to go after Adália (Carla Marins) in Genesis. Back at Abrão's camp (Zécarlos Machado) after the war in the Sidim valley, the mercenary will make a point of talking to his ex-girlfriend and ask them to resume the romance of the past.
In the scenes scheduled to air on Tuesday (11) in the biblical booklet, the murderer of Amat (Regina Sampaio) will appear in the tent of Sarai's adopted sister (Adriana Garambone) with a message from Tauro. The carpenter died alongside the villain in the battle against the tyranny of King Chedorlaomer.
"Tauro and I fought side by side. We were already badly injured, he still helped me to get up so we could save ourselves, but then came the arrows from the soldiers of Quedorlaomer and …", Massá will release, hurt when he remembers the scene.
"Was it then that he died?", Iafa's daughter (Thais Belchior) will ask. Yafeu's former ally (Rodrigo Phavanello) will nod. "We both fell. Before everything went black, he asked to say that he loved you more than anything in life. It was his last words", the character will comment, emotionally.
Adália will sigh relieved for a moment and confess that she feared that the old rivals could battle in opposite fields in the war: "I was so afraid of the clash between you, I thought you would fight to the death. I never thought you would support each other", she explains.
Hurried statement
"I liked Tauro. Basically, we had a lot in common, the bravery, the loneliness and … The love for you", replied the mercenary, still in love with his ex-girlfriend. The character of Carla Marins will try to avoid the subject, but the bandit will insist: "Did you … Stop loving me?".
"I just lost my husband, I have a son to look after … Even more, what would the others say about us?", Will question the brunette, disgusted. "He never cared about that," Massá will amend, with some reason.
However, some years will have passed since the last time the bandit saw his beloved, and he will come across a new Adalia. "Because I was single, now I'm a widow. Please leave me alone," she said.
Genesis is a free adaptation of the first book of the Bible. The booklet is divided into seven phases and, currently, Record shows the fifth – Journey of Abraham. In addition to the spoilers, the TV News publishes the summary of the biblical novel.
---
Find out all about the next chapters of the soap operas with the Noveleiros podcast
Listen to "# 58 – Blackmail, kidnapping and revelation in Salve-se Quem Puder!" in the Spreaker.
---
Subscribe to the channel TV News on YouTube and watch videos with revelations of what will happen in Genesis and other novels.
.