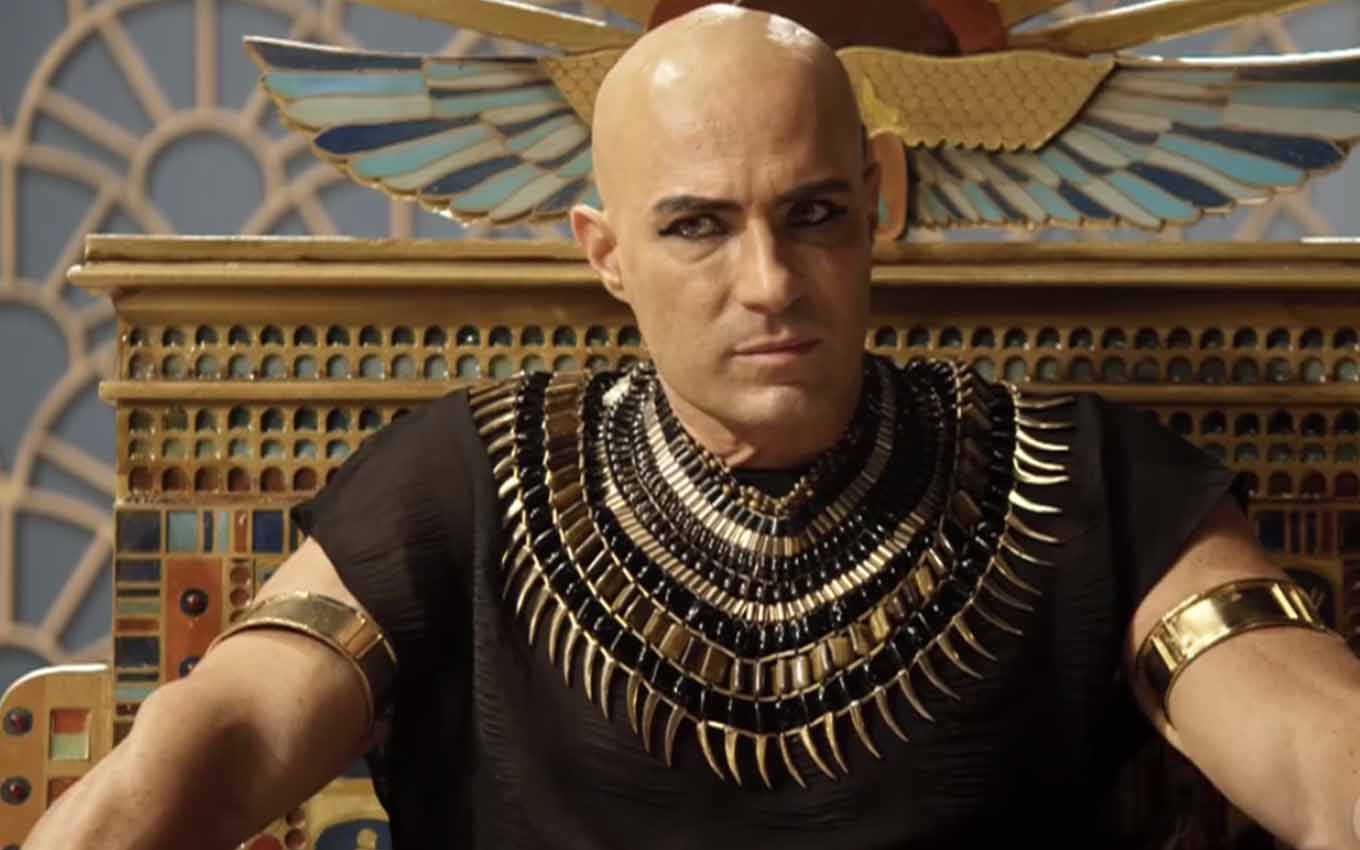 Sheshi (Fernando Pavão) will languish with sadness after seeing Amarilis (Marianna Alexandre) die of poison before his eyes in Genesis. Unable to save his sister, the pharaoh will go into a tailspin, refuse to eat and even forbid the servants to feed Kamesha (Kizi Vaz) and her son in the Record Bible novel.
The young woman will find her destiny after discovering that there is an Apepi spy (the broadcaster did not provide the actor's name) inside the palace. The incident, by the way, will gain airs of "file burning", as the killer will take advantage of a breach in the security of the royal rooms to put a toxic substance in his wine.
After all, Sheshi usually fights with his sister at every meal for not waiting for the slave to taste the food to make sure it is not poisoned in the serials by Camilo Pellegrini, Stephanie Ribeiro and Raphaela Castro.
Amarilis will even be reprimanded again for her inconsequential behavior in the scenes that will be shown from the next Monday (13). "We need to talk later. It's something important," she'll say, taking a sip of her wine. "You have to wait a while before you eat, don't you say?" the king of Egypt will complain.
The girl won't give a damn about the ear-pulling, but she'll worry as soon as the servant responsible for tasting the food starts to get sick. "Sheshi," she will mumble before falling hard to the ground, practically lifeless.
Amarilis (Marianna Alexandre) in Genesis
Hunger strike
Despite the efforts of the priests, Amarilis will spend some between life and death, much to the despair of Fernando Pavão's character. He'll freak out once he gets the news that his sister's condition is practically irreversible.
"The sovereign is refusing to eat or drink. And on top of that he has not allowed any food to be given to the first wife, the second or the son. So I am personally here in the kitchen supervising every step of the preparation to see if, thus, I convince him to change his mind", reveals Adurrá (Thogun Teixeira).
Genesis is a free adaptation of the first book of the Bible. The serial is divided into seven phases, and, currently, Record exhibits the seventh: José do Império. In addition to the spoilers, the TV news publishes the summary of the biblical novel.
---
Learn all about the upcoming chapters of soap operas with the Noveleiros podcast
Listen to "#73 – José Alfredo finds out Maurílio is dead in Império!" on Spreaker.
---
Subscribe to the channel TV news on YouTube and watch videos with revelations of what will happen in Genesis and other soap operas.
.