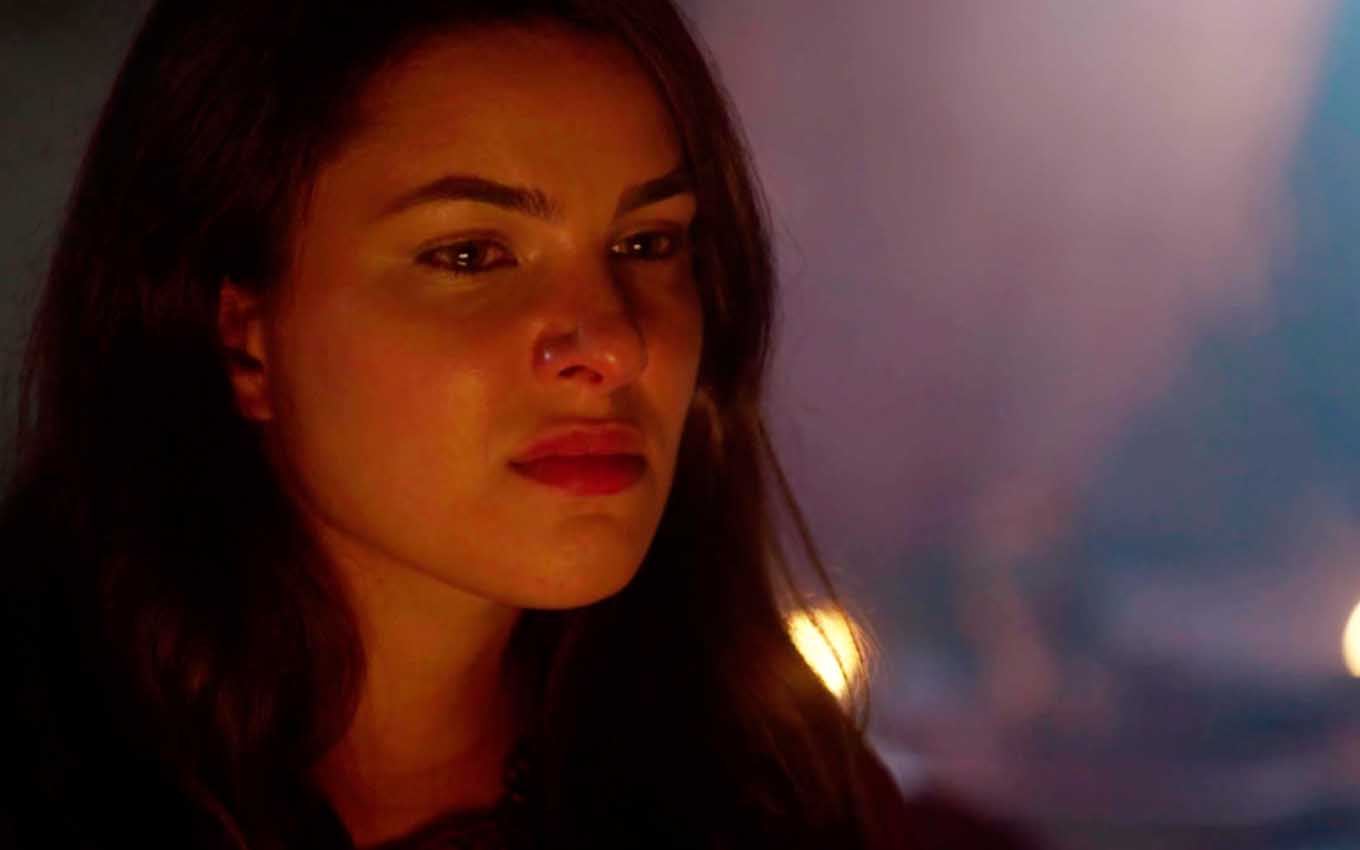 Raquel (Thaís Melchior) will pay dearly for dismissing Beno (Edu Porto) to marry Jacó (Miguel Coelho) in Genesis. Deprecated, the nobleman will invade a dinner at Laban's house (Heitor Martinez) to expose the rottenness of Lia's sister (Michelle Batista) in front of the family. "Your daughter is not who you are and everyone thinks she is," the young man will shoot in the Record Bible soap opera.
The girl is known as "the dice queen" for being involved in a popular game of chance around Harã in the serials of Camilo Pellegrini, Stephanie Ribeiro and Raphaela Castro. She uses her luck to blackmail the men of the region to fulfill their whims and desires, demanding various pampering and favors – mainly in gold and jewelry.
In love with Raquel, Edu Porto's character won't accept her leaving gambling to become Jacob's fiancée. He knows that the girl doesn't really like her cousin, unlike Lia, and that she's only looking at Abraham's inheritance. (Zécarlos Machado).
"I and all my friends, sons of your partners, have something very important to say," Beno will announce when he arrives by surprise at Laban's estate. "It must be really important for everyone to come here like this. What's wrong? Do your parents have something against me?", the merchant will ask.
"Don't worry, sir. The problem is Raquel. Her daughter isn't who you are and everyone here thinks she is", the boy will shoot in the scenes that will be shown next Friday (16).
Oblique and covert
Beno will gather some witnesses to prove to Laban that Rachel is involved in gambling:
That's right. Since when did she start going out to shepherd with Éder [César Cardadeiro] that is part of our wheel. She didn't stop anymore. Even though I was still very young, I was already lucky enough to win a few plays. Time passed, and Raquel became so popular and good at games that she became known as the queen of the dice.
The character of Thaís Melchior, however, will not be frightened by the accusations or by the fury of Laban. "If you really want to know the truth, my father. Beno and all those nobles of Haran were always interested in me. They lived surrounding me in the pastures," the girl will shoot, to play the victim.
"And it's not news to anyone in Haran that these boys are always getting into trouble and sleeping with several girls in the family. They wanted to do the same to me. But I didn't give in", adds Raquel.
Jacob will come to the defense of the bride, as he has Lucifer's (Igor Rickli) mindset that she is the woman chosen by God:
Lord Laban, last night I caught Ben in your lands bothering Rachel. And today, when I was in the fields with her daughter, she told me about it. She vented to me about how embarrassed she was by these nobles in the pastures. It's really cowardly.
"Ah, Jacob, I was so afraid," Rachel will whimper, until she convinces Laban with her theatrics. "That's enough. Leave my lands. Leave now. Or myself, my sons and servants will drive you out of here. And I make it clear that your father will know of your slanders and immoral attempts against my daughter." will scream the brother of Rebekah (Martha Mellinger).
Genesis is a free adaptation of the first book of the Bible. The serial is divided into seven phases and, currently, Record exhibits the sixth –Jacó. In addition to spoilers, the TV news publishes the summary of the biblical novel.
---
Learn all about the upcoming chapters of soap operas with the Noveleiros podcast
Hear "#65 – All About the End of Save Yourself Who Can!" on Spreaker.
---
Subscribe to the channel TV news on YouTube and watch videos with revelations of what will happen in Genesis and other soap operas.
.