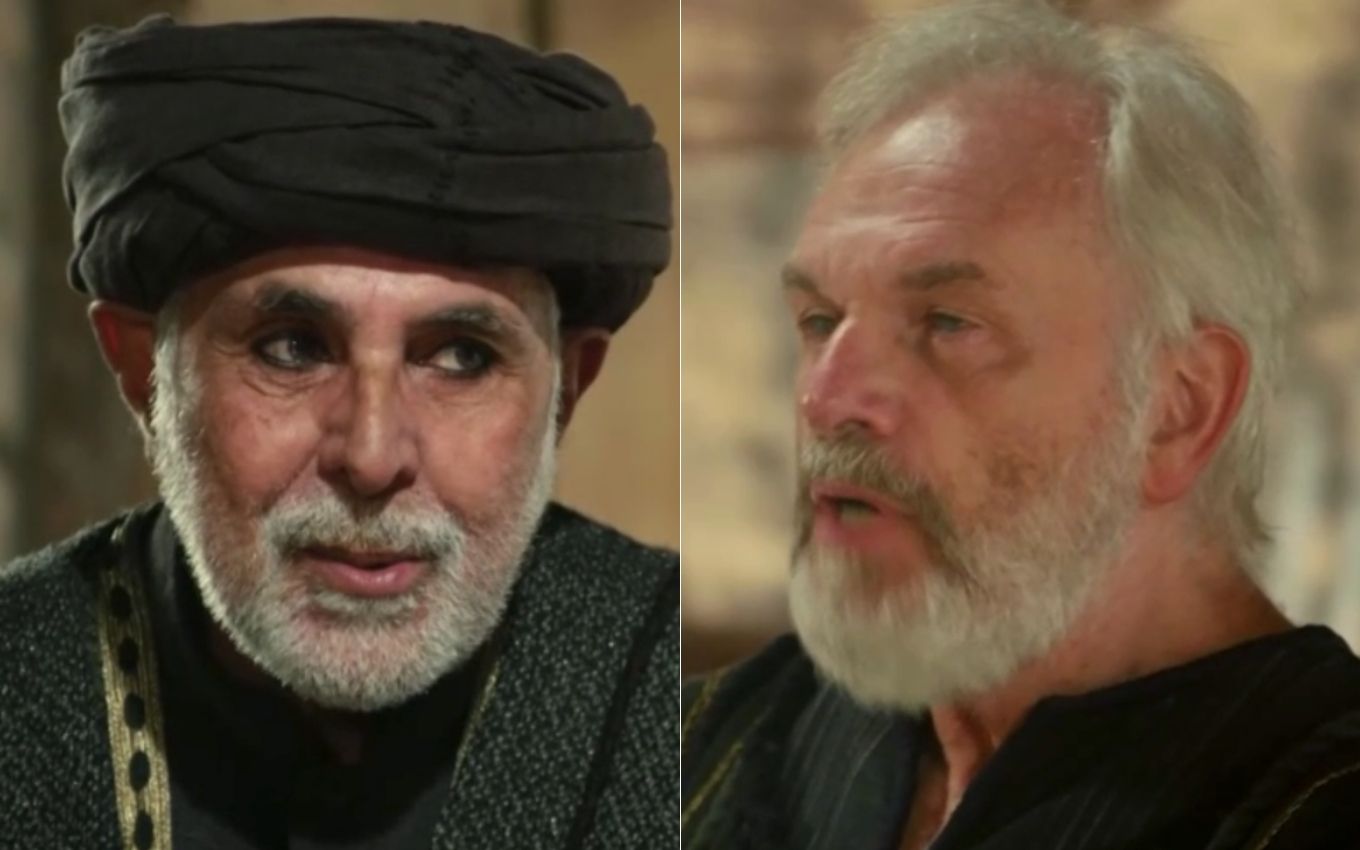 Rejected in childhood for not having inherited anything from Abraham (Zécarlos Machado), Ishmael (Anselmo Vasconcellos) will want revenge on Isaac (Henri Pagnoncelli) in Genesis. The villain has already managed to get Malaate (Lidi Lisboa) to marry Esau (Cirillo Luna), and now he will try to pressure his brother to hand over his offspring to the redhead. Thus, your heiress will be able to bear a child who continues the Hebrew lineage.
The antagonist will claim victory in this second chapter (26). In conversation with Rebeca's husband (Martha Mellinger), the Egyptian will prophesy that fate will be in charge of helping him in his purpose.
"Tell me something: don't you feel alone, Isaac?" Sara's son (Adriana Garambone) will change the conversation: "I have the company of Rebeca and all my people".
"I'm talking about the one who should inherit all this. Jacob [Miguel Coelho] I had to be by his side, learning what it's like to be a leader…", the vengeful one will remember, about the boy's escape.
In the past, the young man had to flee to Paddan-aram so as not to be killed by Esau. Along with Rebekah, he tricked his father to get his blessing and lead the camp. "He already has my blessing. And that's all he needs. At the right time, he'll be here to fulfill his mission", will assure Adália's nephew (Carla Marins).
won't let go of the bone
Agar's son (Hylka Maria) will remain firm in the proposal: "The only thing I'm sure of is that the real eldest is here in the camp, healthy, strong, with three wives, and ready to be his heir", he will reinforce.
The protagonist played by Henri Pagnoncelli will refuse to change his mind, and Ishmael will remember the dark past as the family outcast: "It's stubborn… But I know how Esau feels. It's terrible to be the first and still stay in second place because the father wanted to".
"Are you making a threat?" the blind old man will retort angrily. The Machiavellian will show his true face: "Little brother, little brother… I'm just saying that this time things will be different. And fairer", will assure the veteran.
Genesis is a free adaptation of the first book of the Bible. The serial is divided into seven phases, and, currently, Record exhibits the sixth –Jacó. In addition to spoilers, the TV news publishes the summary of the biblical novel.
---
Learn all about the upcoming chapters of soap operas with the Noveleiros podcast
Listen to "#67 – Cora, is that you? The Empire Villain's Radical Change" on Spreaker.
---
Subscribe to the channel TV news on YouTube and watch videos with revelations of what will happen in Genesis and other soap operas.
.