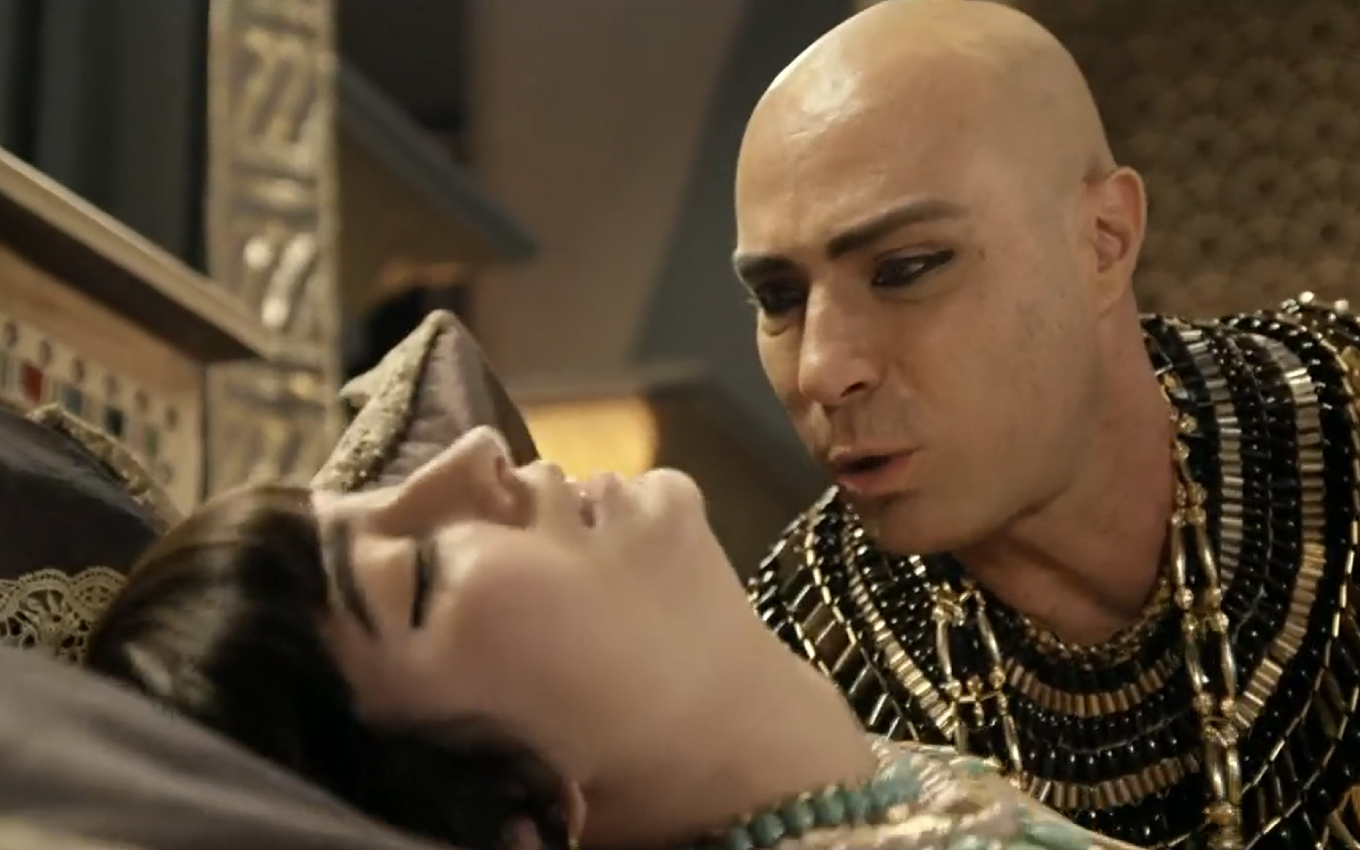 Sheshi (Fernando Pavão) will freak out after the death of Amarilis (Marianna Alexandre) in Genesis. Pharaoh will howl in pain when he finds out that his sister did not survive the poisoning and will order the girl to be mummified, in addition to decreeing a 30-day mourning throughout Egypt. He will be so bereft that he will spend some time away from his women, which will make them worry.
In the next chapters of Record's biblical novel, Amarilis will agonize for a few days after suffering the attack. Even with all the efforts of the doctors, she will get weaker and weaker. "You must open your eyes, little one. You must wake up," the sovereign will plead. But it will be too late and the girl will die.
"Amarilis! Amarilis! Amarilis!" he will cry in vain. When he realizes that there is nothing else to do, he will cry out in despair to the four winds. Then he will order the preparations for mummification to be made.
"Begin the mummification process. Let it be decreed throughout Egypt, thirty days of mourning. Prepare the procession and all that is necessary" will demand the king. "We know that all that has ended. Amarilis, hand in hand with Anubis, follows his passage to the world of the dead", will say the scribe Menkhe (Renato Rabelo) during the ceremony.
Days later, Pharaoh's wives will be concerned about their distance from their husbands. "Since Amarilis went to the underworld, he hasn't called me," Kamesha (Kizi Vaz) will complain, without even suspecting that she was accused of Amarilis' death.
Genesis is a free adaptation of the first book of the Bible. The serial is divided into seven phases, and, currently, Record exhibits the seventh: José do Império. In addition to the spoilers, the TV news publishes the summary of the biblical novel.
---
Learn all about the upcoming chapters of soap operas with the Noveleiros podcast
Listen to "#74 – José Alfredo Makes Emergency Decision in Império!" on Spreaker.
---
Subscribe to the channel TV news on YouTube and watch videos with revelations of what will happen in Genesis and other soap operas.
.