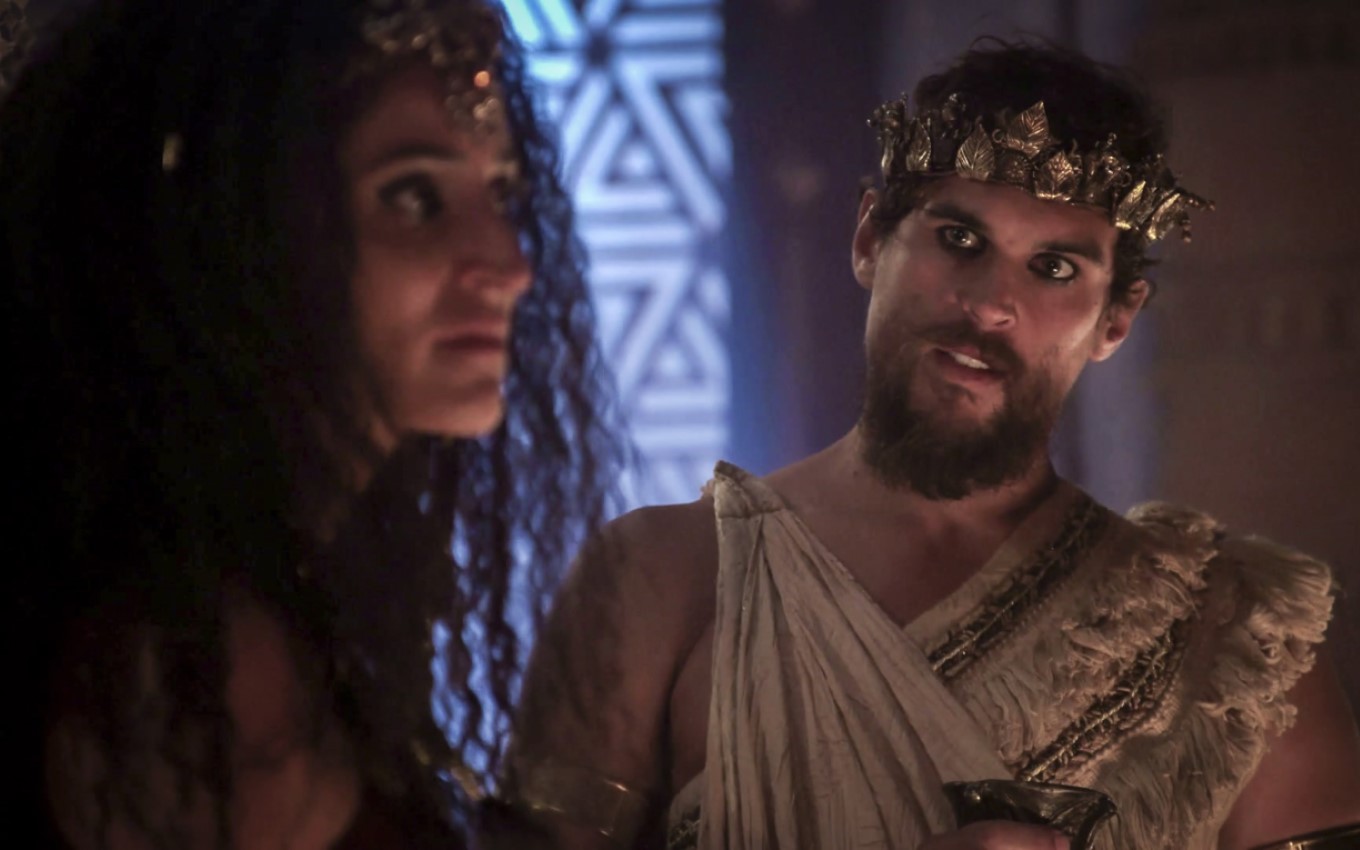 Check out the summary of the next chapter of the Genesis replay, which will air today, Wednesday (10), on Record:
During the battle, Ekur saves Gurik's life. Ekur goes through serious trouble in the battle. Danina suffers from the pain. Enlila questions Nadi about the sacred marriage. Sumuabum and Hod attack the watchman. In the latter, Ekur asks to be heard at the trial. Morabi is unmasked. The queen accuses Nadi of lying and reveals her plan to prevent the consummation of the sacred marriage.
Danina's delivery doesn't go as expected. Lamassi and Sharur are sorry. Morabi gets out of control when he is unmasked. Lamassi calls Terá, but Nadi doesn't like it. Enkiru is appointed high priest. Sumuabum and Hod succeed in escaping. Sharur blames Tera for her daughter's fate. With Ekur's testimony, the king gives Enllila a death sentence.
Gurik surprises Lugali and ends up discovering the escape of the Amorites. Enlila and Lugali are punished mercilessly. Abisali is buried. Morabi is taken out of Ur. Everyone says goodbye to Danina.
Terá is alerted about the wife's health status. With Nadi's denial, Terá turns to Lamassi and Iafa. Going up a mountain, Abrão and Harã make a deal to be different from the men of Ur. At the age of 27 and 25, Abrão and Harã appear at the top of the mountain.
Click here to see summaries of the next chapters of Genesis.
---
The Genesis chapters are provided by Record and are subject to change without notice
---
Subscribe to the channel TV Newson YouTube and watch videos with revelations of what will happen in Genesis and other soap operas
Feedback Policy
This space aims to expand the debate on the subject addressed in the news, democratically and respectfully. Anonymous comments are not accepted nor do they violate ethical and moral laws and principles or promote illegal or criminal activities. Thus, slanderous, defamatory, prejudiced, offensive, aggressive comments that use bad words, incite violence, express hate speech or contain links are summarily deleted.
.