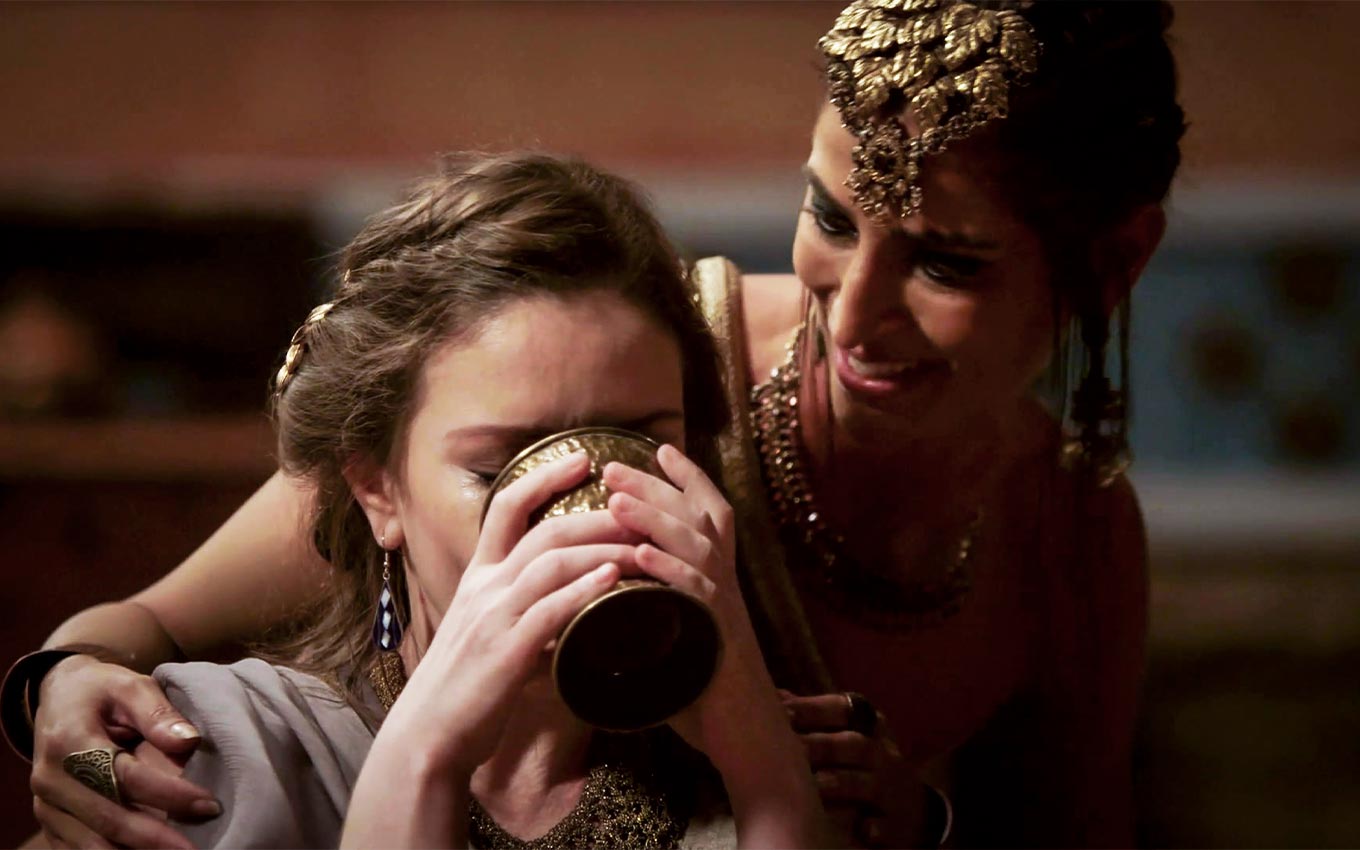 Enlila (Maria Joana) will make a new victim in Genesis. After killing Kala (Talita Tilieri) to prevent her from telling everyone about the truth of the sacred marriage, the villain will again disappear with a rival. The evil one will murder Lilit (Ana Elisa Matos) before she is forced to tell King Ibbi-Sim (Felipe Roque) that the queen has betrayed him with Ekur (Bruno Belarmino).
The queen will dispatch her most faithful servant to hell in the chapter this Friday (5) in the Biblical booklet of Record. Suspicious that Enlila has put horns on her, the sovereign will put Lilit on the wall and threaten her.
Despite crying a lot with the blackmail of Ur supreme, the queen's ally will not succumb and will tell everything she heard from Dnin-Sim's father (Rafael Gevu) to the owner of the throne. Smart, Nadi's friend (Camila Rodrigues) will know it's a matter of time for Lilit to open her mouth and decide to end with evil at the root.
"Lilit, you need to be strong. Ibbi-Sim's bravado will not defeat us. Drink my dear!", Will ask the character of Maria Joana, handing a poisoned liquid to the girl.
In a few minutes, the servant will die, and the queen will ask for help so as not to provoke any kind of suspicion in the palace officials. Despite pretending very well, the villain will provoke the distrust of Lugali (Fabio Scalon).
The warrior was chosen by Ibbi-Sim to investigate the queen's conduct and will find it strange that Ana Elisa Matos' character died out of nowhere. Clever, the boy will try to bait Enlila and tell the sovereign that he knows the truth. In exchange for your silence, Lugali will ask the office of general of Ur.
---
Subscribe to the channel TV Newson YouTube and watch videos with revelations of what will happen in Genesis and other novels.
Feedback Policy
This space aims to expand the debate on the subject addressed in the news, democratically and respectfully. Anonymous comments are not accepted nor do they violate ethical and moral laws and principles or promote illegal or criminal activities. Thus, slanderous, defamatory, prejudiced, offensive, aggressive comments that use bad words, incite violence, express hate speech or contain links are summarily deleted.
.