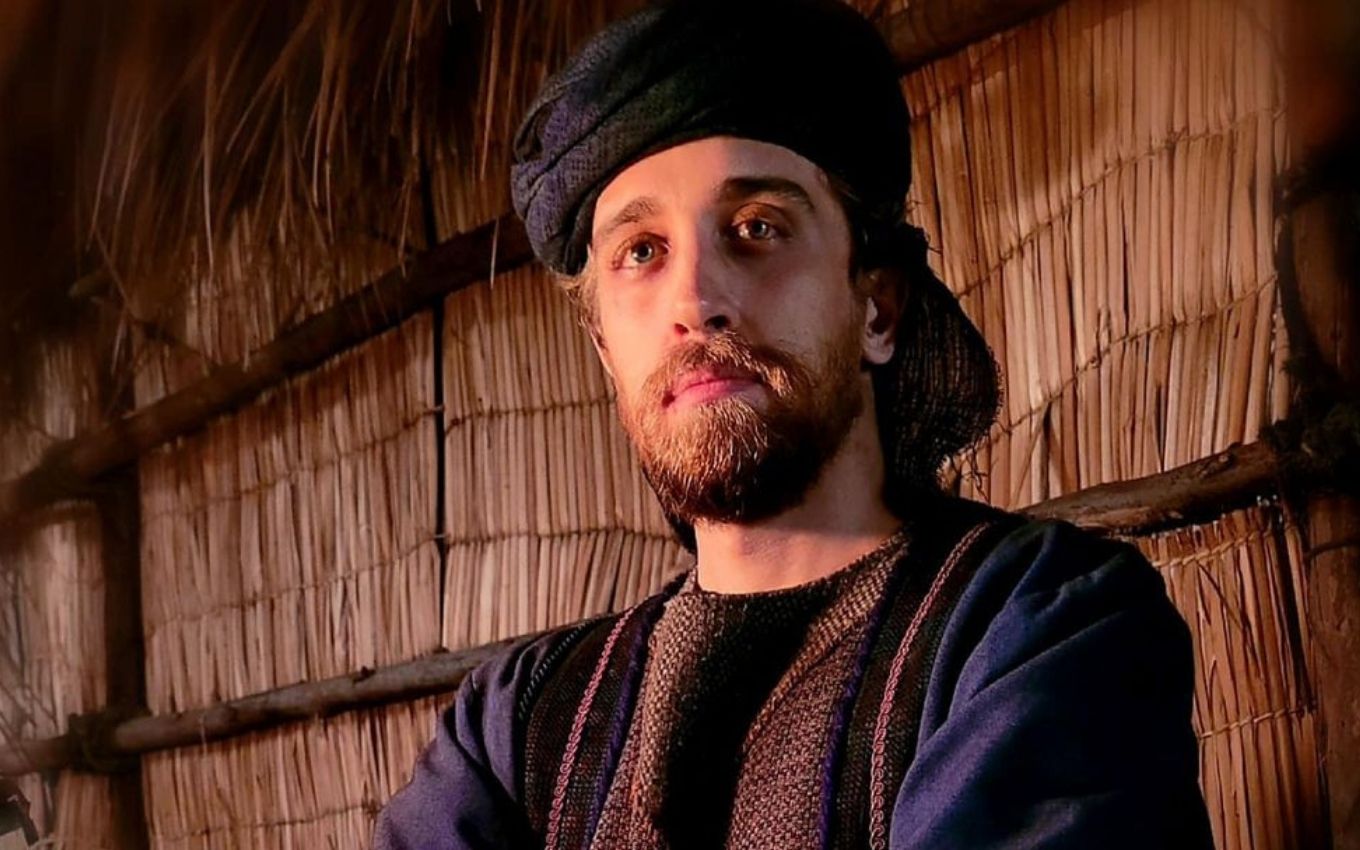 Ian's interpreter in Genesis, Marcel Octavio has been a vocal teacher in the pandemic. The 33-year-old actor, who has a long career in musical theater, is one of the professors of a cultural space in São Paulo, managed by him and his wife, actress Mariana Gallindo. "It has been a learning experience. In-person classes will always be necessary, but there are advantages that we can take advantage of in online classes", he says.
"Just the fact that the student knows that he can't count on the teacher correcting him live induces a focus and concentration that usually take a while to appear. Another advantage is that the teacher, in my case, can be to be able to travel to record in Rio de Janeiro and still keep their students in São Paulo", points to the TV news.
With a 15-year career as an actor and trained at the Stella Adler School of Arts, in New York, Octavio is one of the villains in the plot of Camillo Pellegrini, Stephanie Ribeiro and Raphaela Castro. Brother of Amir (Paulo Gabriel), Raquel (Thaís Melchior) and Lia (Michelle Batista), his character pursues the sisters based on a lot of malice.
In a recent scene, he humiliated Lia after she was rejected by a suitor. "If you don't find a husband, our father will carry you on his back to death," he told the young woman, who was moved to tears.
"Ian, he's definitely not one of the good guys. He's a spoiled, angry kid who seeks his dad's approval for everything, but doesn't think he gets enough attention. [Na novela] I discount my anger and frustration on my sisters. I will also plot against Jacob [Miguel Coelho] together with my father, Laban [Heitor Martinez], and my brother," he adds. In the next chapters, Isaac's son (Henri Pagnoncelli) will be drugged to have sex with Lia in Rachel's place.
Before Genesis, the artist acted in the series Desalma (2020) and in the soap operas Tempo de Amar (2017) and O Tempo Não Para (2018), on Globo. Outside of TV, he has a solid career on stage. As an operatic and popular singer, he stood out in shows such as Hair, Annie, Beatles – Num Céu de Diamantes, Rocky Horror Show – which earned him nomination for best supporting actor at the Bibi Ferreira Award -, among others.
play/record
Marcel Octavio in the Genesis scene
Back to the stage in the pandemic
Currently, he is part of the cast of two major national productions: Cassia Eller, the Musical and Summer – Donna Summer Musical, the latter directed by Miguel Falabella. In fact, editing about the queen of disco music was hampered by the pandemic. In March 2020, the quarantine removed the cast from the scene a week after the debut, in São Paulo.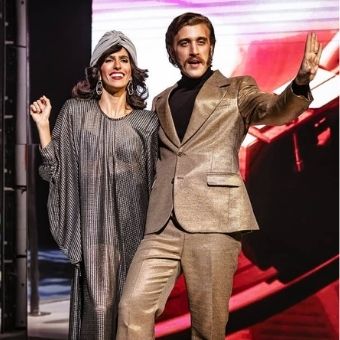 Now, with the relaxation of the quarantine, the production already has a date to return after the stoppage of the artistic sector. Octavio and his colleagues will return to the stage in person on September 2, at Teatro Santander. Tickets are already on sale.
"We only made a week of debut [no ano passado]. That's why we want so much [voltar]. Let's get back on stage to bring this beautiful musical to life. Miguel [Falabella] he is a unique artist and a passionate person. A very professional and careful director. Summer is already my third project together with him", he celebrates.
The show about Cassia Eller (1952-2001), however, has no return forecast. In it, the actor gives life to Nando Reis, a friend of the singer. Even with the two theatrical projects and a soap opera, Octavio says he will be able to maintain his work routine. Without forgetting, of course, your singing students. "The recordings [de Gênesis] they shouldn't be too long," he argues.
Genesis is a free adaptation of the first book of the Bible. The serial is divided into seven phases and, currently, Record exhibits the sixth –Jacó. In addition to spoilers, the TV news publishes the summary of the biblical novel.
Check out Marcel Octavio's presentation as a singing teacher:
See Marcel Octavio's videos and photos about Genesis:
---
Learn all about the upcoming chapters of soap operas with the Noveleiros podcast
Listen to "#67 – Cora, is that you? The Empire Villain's Radical Change" on Spreaker.
---
Subscribe to the channel TV news on YouTube and watch videos with revelations of what will happen in Genesis and other soap operas.
.