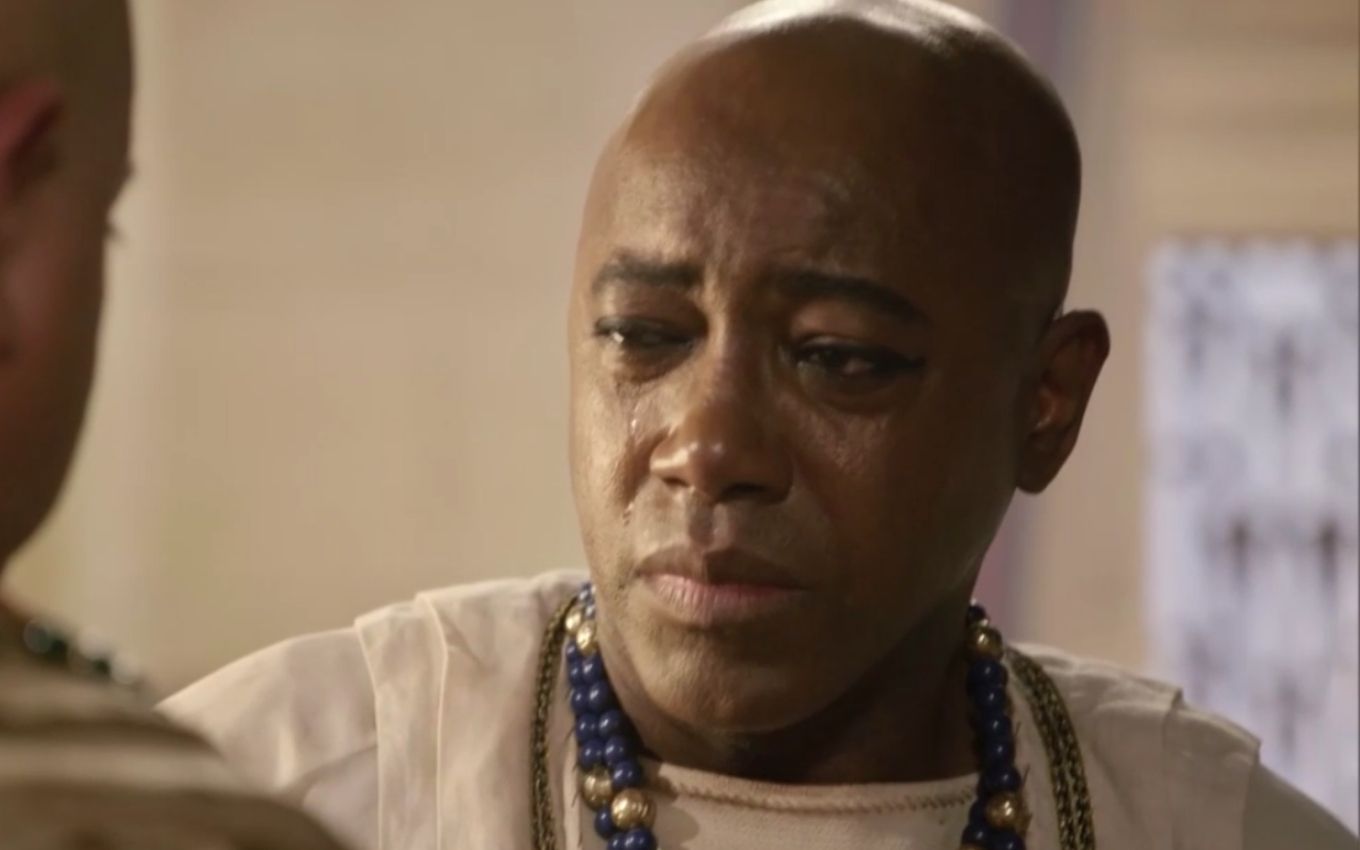 Pentephres (Nando Cunha) will give Asenate (Letícia Almeida) on a platter to Adurrá (Ricardo Lyra) in Genesis. Heartbroken with the death of Selemina (Kacau Gomes), the Egyptian will hand over his only daughter to the stalker because he believes he won't be able to take care of her: "It's already decided", he will sentence.
Pharaoh's official will abandon the heiress in this fourth chapter (6). The widower will be convinced after a conversation with the vizier.
"I promise to be the support she needs. I promise to take care of her. I know that now is not the time for us to talk about it, but guarantee your daughter's future. Let me marry her," Adurrá will ask.
"Maybe this is really the best option. Without Selemina to help me", will admit the character played by Nando Cunha, cornered.
Adurrá keeps harassing Asenate
Bad news
Then Pentephres will announce to her adopted daughter about her new destiny: "From now on, I can't take care of you. I don't know how to take care of a girl. I will fulfill your mother's wish and marry you," he will begin.
Asenate will not understand her father's wish: "Why are you talking about this now?" the girl will question. The man will keep his tone serious and add that she will stay with Adurrá as soon as the mourning period is over.
The character played by Letícia Almeida will refuse to make such a commitment, but Pentephres will not make any concessions. "It's already been decided", will finish the veteran.
Genesis is a free adaptation of the first book of the Bible. The serial is divided into seven phases, and, currently, Record exhibits the seventh: José do Império. In addition to spoilers, the TV news publishes the summary of the biblical novel.
---
Learn all about the upcoming chapters of soap operas with the Noveleiros podcast
Listen to "#77 – Luísa makes a big revelation to Pilar in Nos Tempos do Imperador" on Spreaker.
---
Subscribe to the channel TV news on YouTube and watch videos with revelations of what will happen in Genesis and other soap operas.
.