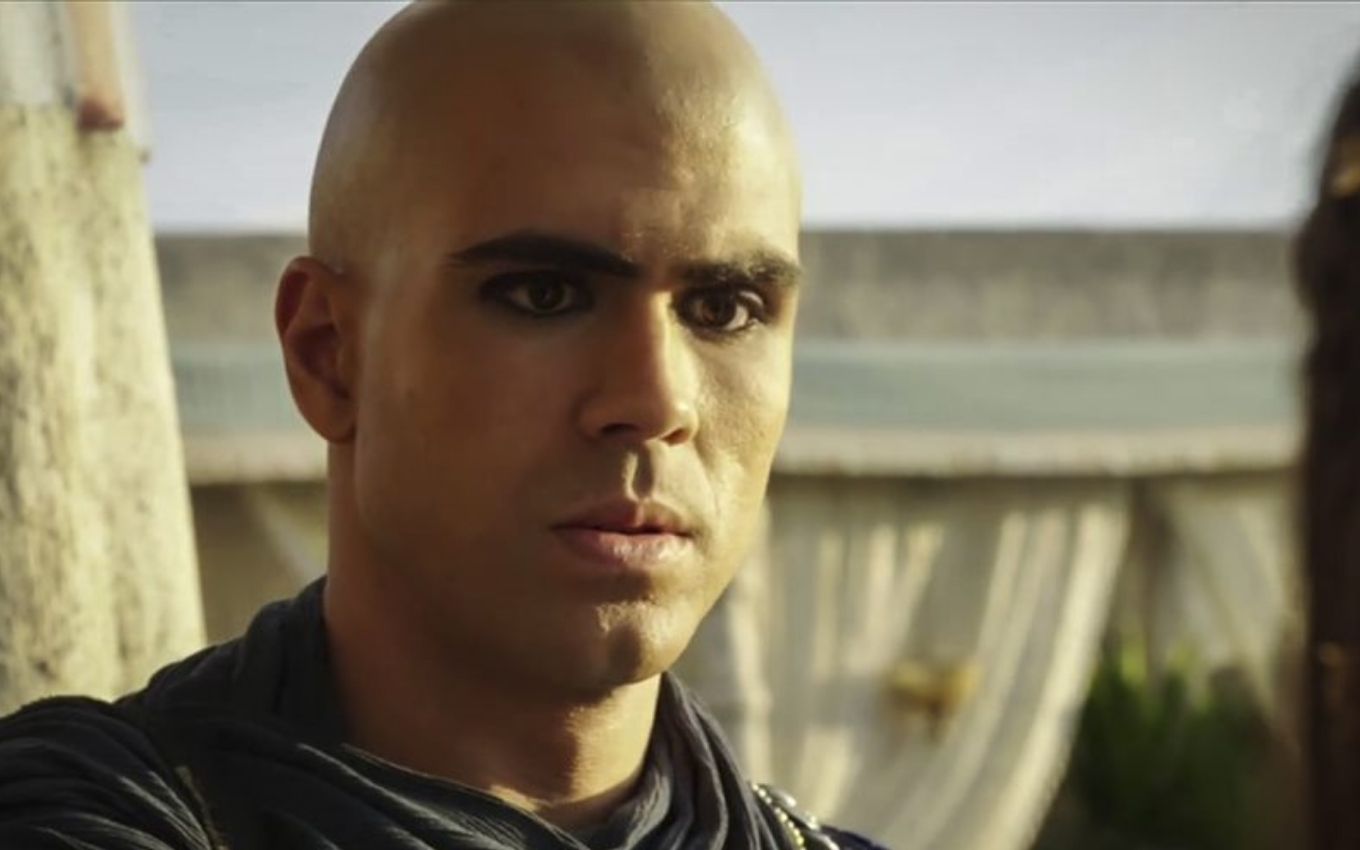 After an unjust imprisonment, the difficult days of Joseph (Juliano Laham) will end in the final stretch of Genesis. With the help of God (Flávio Galvão), the slave will interpret the dreams of pharaoh Sheshi (Fernando Pavão) and will be appointed by the nobleman as governor of Egypt in Record's biblical novel.
In the scenes planned to air from the this tuesday's chapter (5), the son of Israel (Petrônio Gontijo) will be the victim of a setup by Neferíades (Dandara Albuquerque), will be unjustly accused of sexually abusing you and will end up in prison.
For the lie, the slave will remain in jail for a few years, until the day Potiphar (Val Perré) will go to the dungeon to take him to the pharaoh. The young man will believe that it is his judgment day, but will be surprised with the mission to interpret Sheshi's dreams.
"I had a dream that nobody can interpret. But I heard that when you hear a dream, you interpret it", will say the authority to the boy, who received divine messages in jail. "This gift is not mine, sovereign, but God's. He will give you an answer of peace," he will claim.
Joseph will then read: "The Pharaoh's dream is actually only one. Through them, God revealed what is to happen… The seven good cows are seven years. The seven good ears too, because the dream is only one . The seven lean and ugly cows are seven years, as are the seven withered ears. They will be seven years of famine."
Sheshi will ask him to continue. "There are coming seven years of great abundance throughout the land of Egypt. And after that, seven years of famine will come", he will complete. The slave will proceed with his explanations. Some time later, the king will appoint him as governor, putting an end to the suffering of Judah's brother (Thiago Rodrigues).
Genesis is a free adaptation of the first book of the Bible. The serial is divided into seven phases, and, currently, Record exhibits the seventh: José do Império. In addition to the spoilers, the TV news publishes the summary of the biblical novel.
---
Learn all about the upcoming chapters of soap operas with the Noveleiros podcast
Listen to "#77 – Luísa makes a big revelation to Pilar in Nos Tempos do Imperador" on Spreaker.
---
Subscribe to the channel TV news on YouTube and watch videos with revelations of what will happen in Genesis and other soap operas.
.