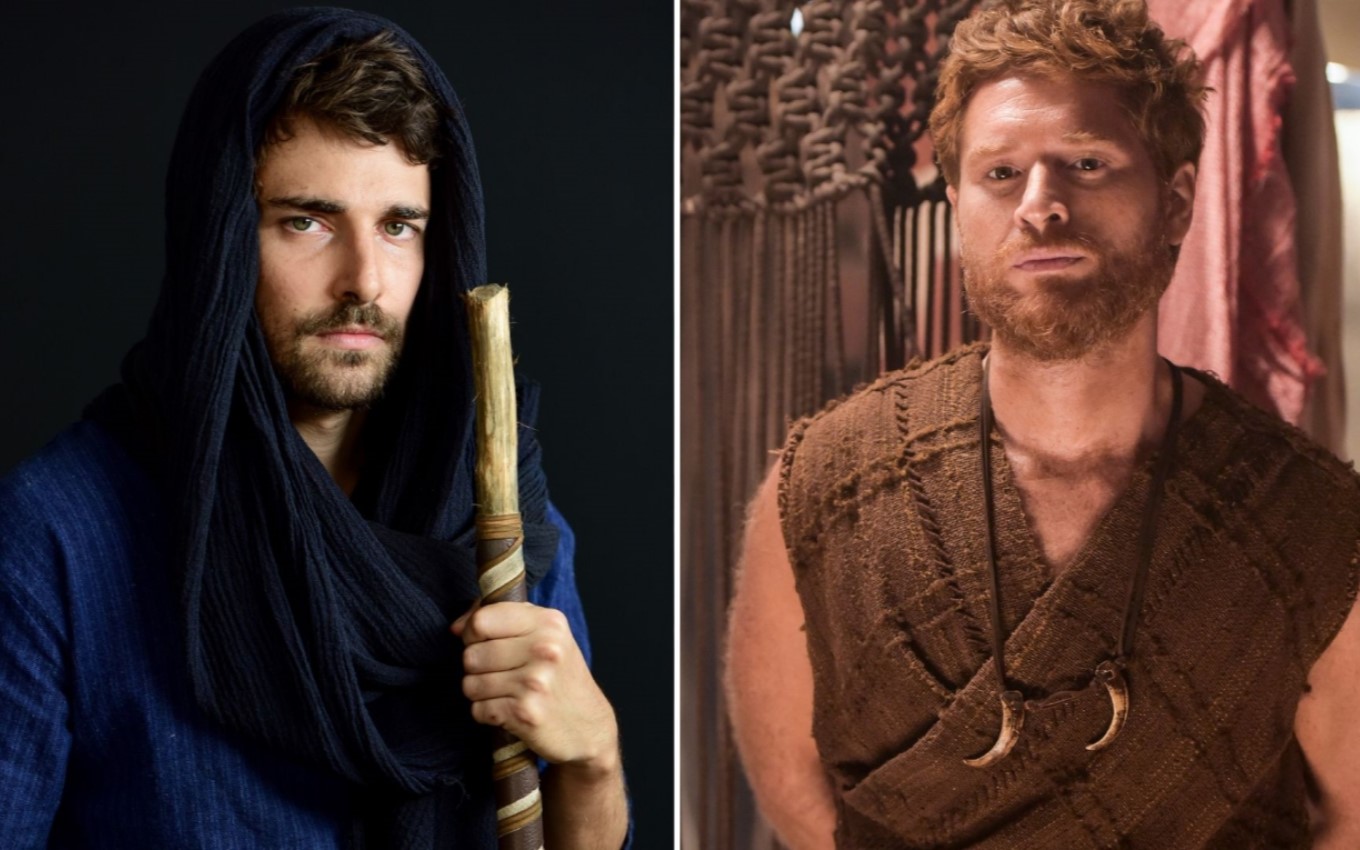 SUMMARY: Rebekah (Martha Mellinger) will suggest that Jacob (Miguel Coelho) offer Isaac (Henri Pagnocelli) a plate in his brother's place in order to receive the birthright blessing. The younger twin will be unsure of the idea and fear being seen as dishonest in his father's eyes. However, he will follow his mother's plans and manage to take Esau's place (Cirillo Luna)
Second, 7/5 (Chapter 120)
Rebekah and Isaac explain themselves to the king. Yarin gives birth to Bila. Lia opens up with Zilpah about Bethuel. Six months later, Rebekah and Isaac celebrate the abundant planting. Poisoned by Lucifer, King Abimelech takes an unexpected step against Isaac.
Laban is surprised by Bethuel's fate. Lia is startled by Yarin's revelation. Chaim faces Bachir. Abimelech asks to have a conversation with Isaac.
Tuesday, 6/7 (Chapter 121)
Bachir is surprised by Hanna's dexterity. Lia is moved by Yarin's revelation. Abimelech makes an alliance with Isaac. Laban weeps in front of Leah.
Ten years later, Jacob argues with Esau. Jacob is uncomfortable with Isaac's words. Isaac and Rebekah are disappointed in Esau. Lia and Jacob dream of love.
Wednesday, 7/7 (Chapter 122)
Esau mocks Jacob. Jacob is perplexed by Rebekah's attitude. Lia is disappointed in Laban. Drunk, Esau tries to hunt. Jacob deceives his father. He is blessed by Isaac. Esau discovers that his father was deceived and howls in anger.
Thursday, 8/7 (Chapter 123)
Akia gives Esau a malicious suggestion. Rebekah asks Isaac for forgiveness. Lia feels the words spoken by Raquel. Rebekah asks Jacob to get away from Esau. Jacob is surprised by Esau. Lucifer gets in Jacob's way.
Friday, 9/7 (Chapter 124)
Jacob goes on a journey with Lucifer. Rachel humiliates Beno. Lia is rejected by a suitor. Isaac and Rebekah are surprised by Ishmael. Raquel is mean to Lia. Bila betrays Rachel. Jacob meets Lia and she gets stirred up by the words he said.
---
Genesis chapters are provided by Record and are subject to change without notice
---
Subscribe to the channel TV news on YouTube and watch videos with revelations of what will happen in Genesis and other soap operas.
.