On the eve of its end, Genesis performed many more miracles than just those described in the Bible and brought to the screen of Record. The telenovela came to be seen as a lifeline by actors who had no perspective of working in the midst of the Covid-19 pandemic — after all, the biblical plot resumed its recordings long before Globo's productions, giving jobs to those who were in the worst condition. .
The situation was quite different in early 2020, when the virus began to spread around the world. At the time, Record even had to charter a flight to rescue actors who had been stranded in Morocco, where the production was being recorded.
During months of uncertainty, the soap had casualties and cast replacements. Arthur Aguiar, for example, who was scheduled to play José, had his contract broken while he was already characterizing the character. Juliano Laham took his place after facing cancer — a pheochromocytoma, a type of tumor in the adrenal glands.
Laham is currently the highlight of the seventh phase of Genesis. His character's martyrdom earned him good reviews for his performance. Engaged at Record, he admitted that he saw God "write straight by crooked lines." "It saved my life," he declared.
See actors who were saved by Genesis:
Photos: Reproduction/Record
Juliano Laham on stage as José
Juliano Laham
José's interpreter had a journey reminiscent of his character. In 2020, he left Dança dos Famosos, a painting by Domingão do Faustão (1989-2021), to take care of his health. He had discovered a pheochromocytoma, a benign tumor of the adrenal glands, which led him to the operating table.
Last January, Laham signed with Record and ended his four-year partnership with Globo. He accepted the challenge of making his first biblical novel, but he was cast in another character. He ended the role of José after Arthur Aguiar left the production due to artistic differences.
In a recent interview with TV news, the protagonist of the Joseph of Egypt phase, analyzed the upheavals he experienced in recent times. For him, God acted in his life.
"He knows what he takes and puts in our life. We may not understand why, but everything is on purpose. God showed me that the Dance of the Famous served to save my life and not to have a personal fulfillment. And he did. he also changed the actors so that I could have this opportunity. I may not even know it, but God knows what He does," he said.
"At the end of the day, things are never the way we want them, but the way they have to be. It's no use getting upset or angry, because everything has a reason. And sometimes, we only understand with maturity that comes with time," he concluded.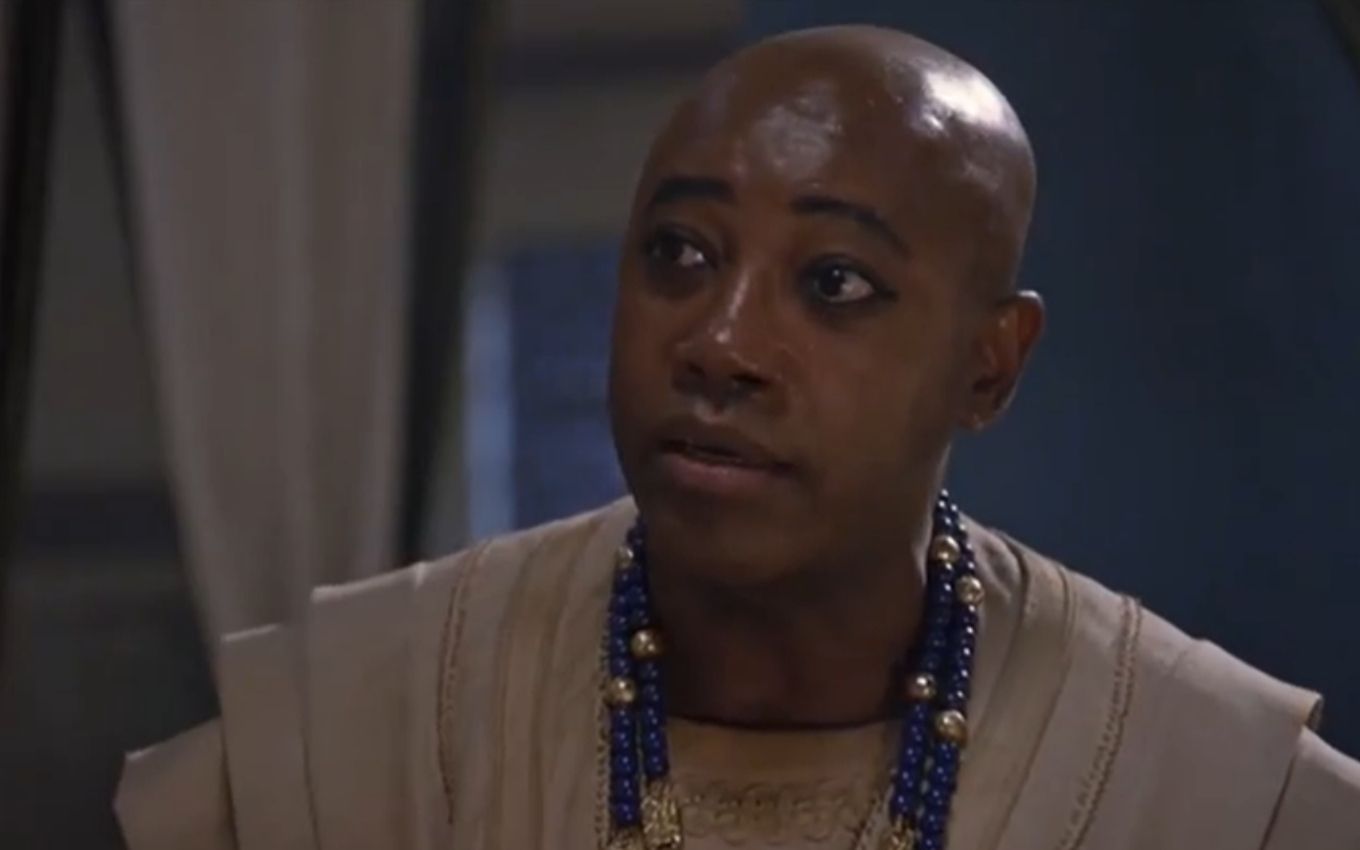 Nando Cunha on stage as Penthephres
Nando Cunha
The interpreter of Pentephres in Camilo Pellegrini, Stephanie Ribeiro and Raphaela Castro's serial admitted that he was saved by Record's plot in the pandemic. With the artistic sector paralyzed, the 55-year-old actor was afraid of running out of opportunities in the area because of the Covid-19 crisis. "I was afraid of not working anymore. When I came back, I felt alive again," he admitted.
"Thank God, we are coming back slowly and with all the protocols possible and necessary. But this is what all artists are experiencing now because of the pandemic, we black artists suffered for a long time from lack of opportunities", observed the priest of the seventh stage. Before Genesis, he had participated in Bom Sucesso (2019), on Globo.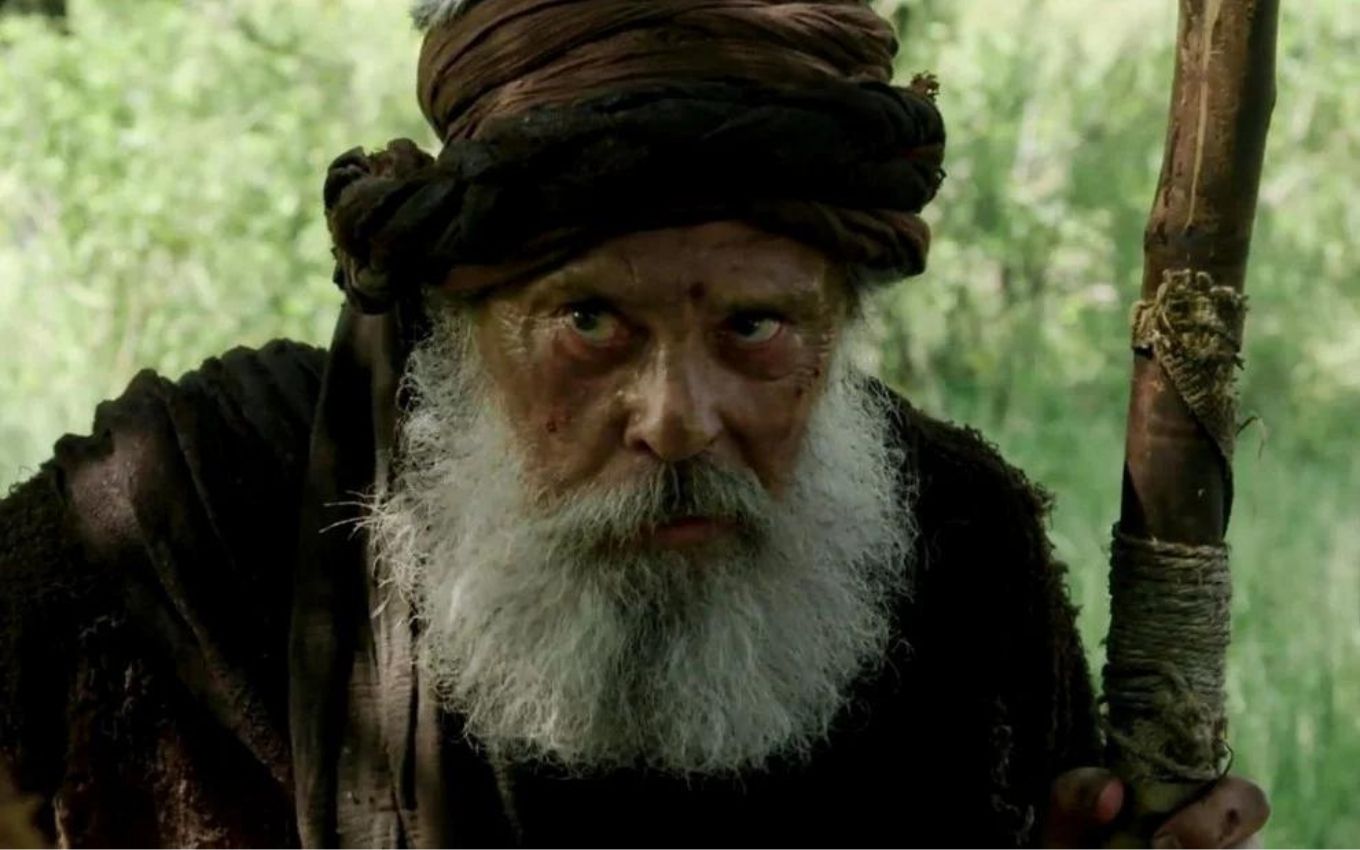 Raymundo de Souza on stage as Nordick
Raymundo de Souza
In 2017, Raymundo de Souza suffered a serious motorcycle accident and nearly lost a leg. After undergoing 60 surgeries, he returned to acting in Genesis. Three years away from soap operas, he gave life to Nordick, a hermit, in the Ur phase of the Chaldeans.
Moved, the 69-year-old actor recalled the moment when he recorded his first scene in the Bible serial. "The affection that people received me, my colleagues, Angelo Paes Leme, was a very beautiful job. I really enjoyed doing it, I was very grateful. I left home to do what I love the most," he declared on the occasion .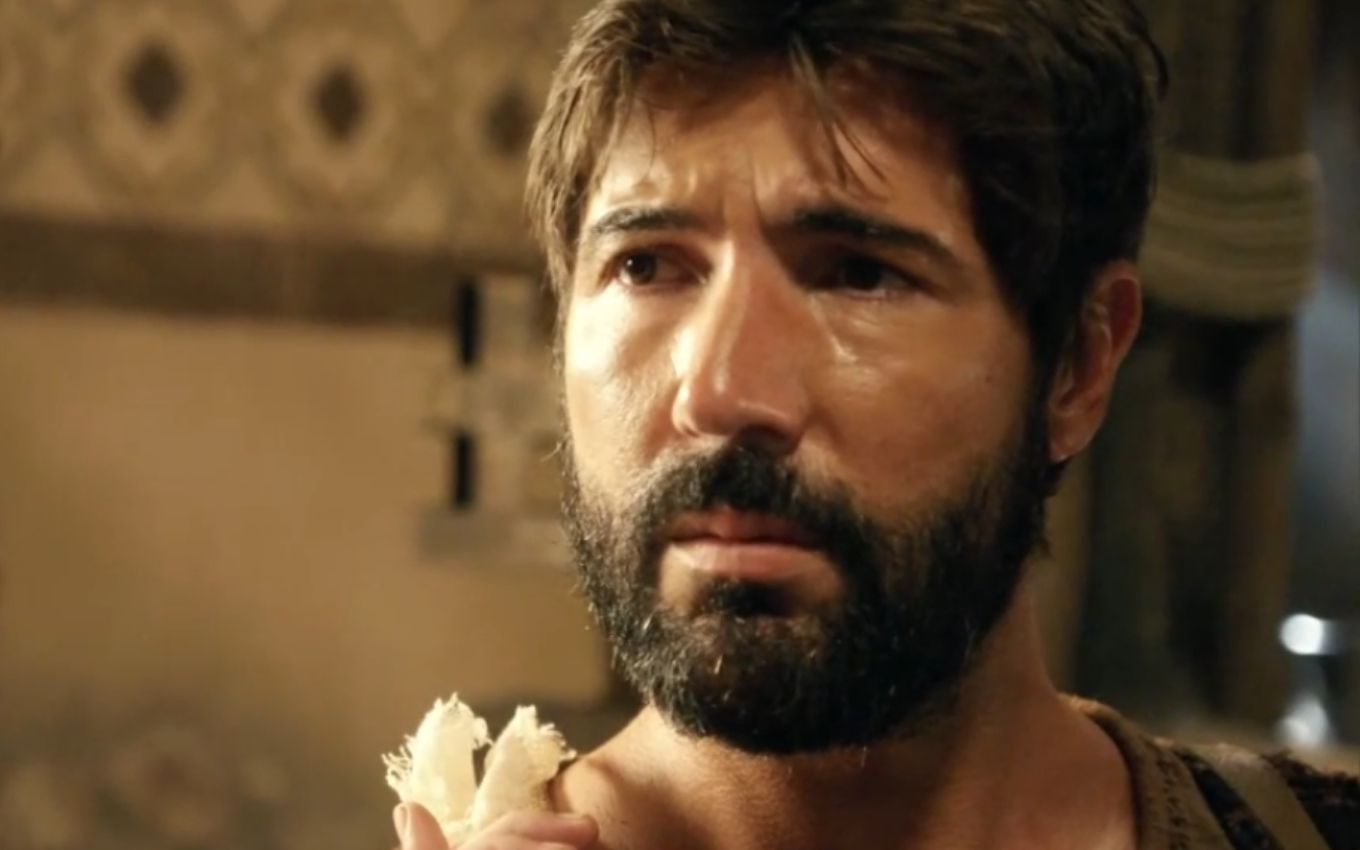 Sandro Pedroso on stage as Hira
Sandro Pedroso
The work at Record came to Sandro Pedroso as a divine revelation. The 37-year-old actor said that, upon seeing the art sector paralyzed by the pandemic, he went to church. Christian, he got closer to God and, among his prayers for better days, he received a message.
"I don't even know how to explain it. It was in the church that I had a revelation: 'Tomorrow they'll call you to sign a contract.' The other day, they called me! First of all, I'm sure it was through God," he said.
"I cried because it was a confirmation that I was living the process. That moment when you stop and think: 'Man, really, God is with me.' I hadn't been doing soap operas for seven years. I was doing theater and some movies. Television was only now that I came back," he said.
In Genesis, he lives Hira in the current phase. Your character is Judah's best friend (Thiago Fragoso), a partner who has the function of giving light to his torments for having sold his brother as a slave.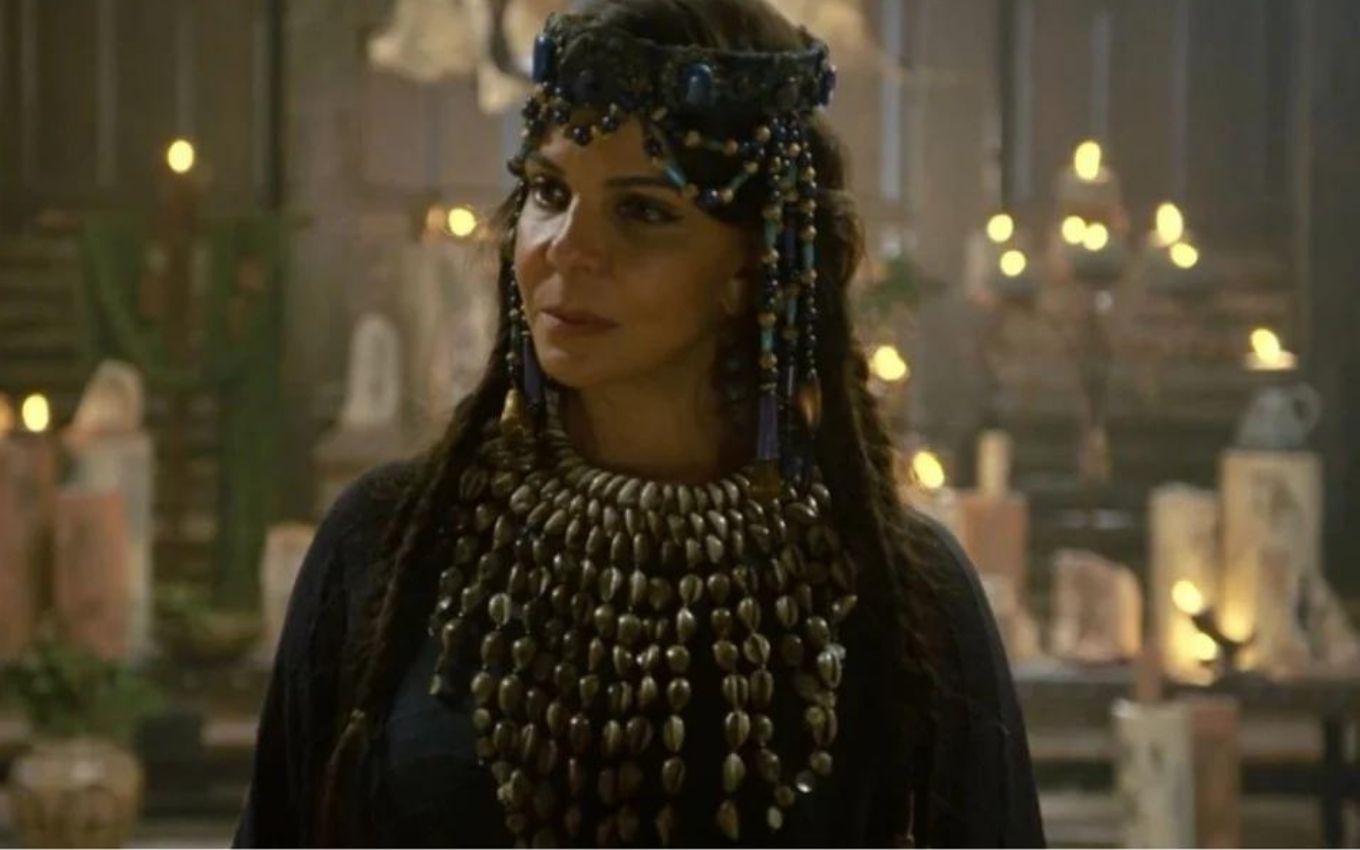 Sula Miranda on stage as Quirá
Sula Miranda
Genesis marked the debut of Sula Miranda as an actress. Before the biblical plot, she had participated in soap operas such as A História de Ana Raio and Zé Trovão (1990), but as herself. The idea of ​​taking risks in drama arose when she watched the soap opera Jesus (2019), by Record.
"I looked at all that and thought I wanted to do this one day. So, I looked for an opportunity. I went after it," he said. Sula emailed the station asking for a chance. The request of the queen of truck drivers reached the top of the company, she was called for a test and passed.
By 2019, she already knew she had been approved for the biblical plot. However, the pandemic delayed the entire recording schedule, which led to changes in the cast. The role that was destined for Sulla went to another artist, and she found herself faced with a new role, the priestess Chirah, in the phase of Abraham's Journey.
Despite the initial scare with the change of direction, she thanked for having had this opportunity at Record. "It was a gift! In the first role, you are very worried and have that expectation. But all the directors, thank God, came to praise me even though they knew about my inexperience", he recalled.
---
Learn all about the upcoming chapters of soap operas with the Noveleiros podcast
Listen to "#77 – Luísa makes a big revelation to Pilar in Nos Tempos do Imperador" on Spreaker.
---
Subscribe to the channel TV news on YouTube and watch videos with revelations of what will happen in Genesis and other soap operas.
.