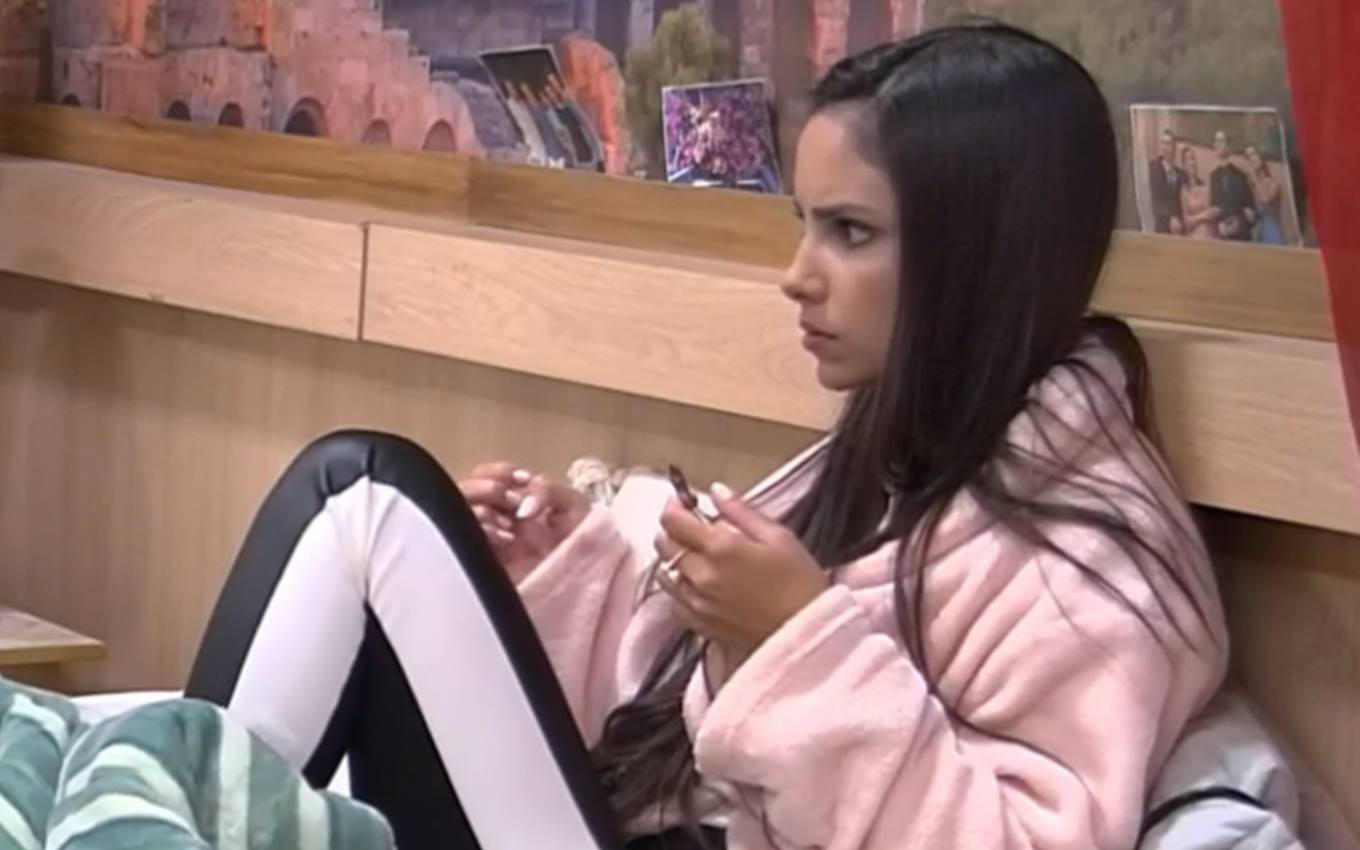 Georgia Fröhlich revolted after hearing a comment by Renata Dominguez on Power Couple Brasil 5. The actress accused Thiago Bertoldo's girlfriend of having collaborated in the elimination of Leandro Gléria in the last Men's Test. "Ridiculous", fired the gaucho this Sunday (4).
Locked in her room, Georgia vented to Thiago about her irritation with her game opponent. "I'm really angry, I can't take it anymore because I'm so angry, I wanted a boxing bag to kick. I'm serious," complained the brunette. "Calm down," asked the countryman.
The indictment cited by Georgia was made by Renata during tonight's game of contention. "Wow, I'm shaking. My God, Leandro, smart [como ele é], to get out there and play a little game like that. She still has the courage to go ahead and say that I took Leandro", completed Thiago's partner, who still called the actress "ridiculous".
Last week, Georgia had said it would protect Renata and Leandro from DR's formations. At the time, she told Deborah Albuquerque that there was no chance of voting for the actress and the publicist: "I would never vote for them at this point in the championship."
Watch an excerpt from the video below:
WL! @georgiadf_ was bothered by some lines of @Re_Dominguez during the dynamic 💥 Come and understand this story!

Want to watch the #PowerCouple live? Come to #PlayPlus! Go to https://t.co/UpWImxSIbXpic.twitter.com/h68XEC5wDs

— PlayPlus (@SigaPlayPlus) July 5, 2021
---
Learn all about reality shows with the podcast O Brasil Tá Vendo
Listen to "#44 – The best and craziest moments of Vacationing with Ex – with Tainá Felipe" on Spreaker.
---
Subscribe to the channel TV news on YouTube to check out our daily newsletters, interviews and live videos
.