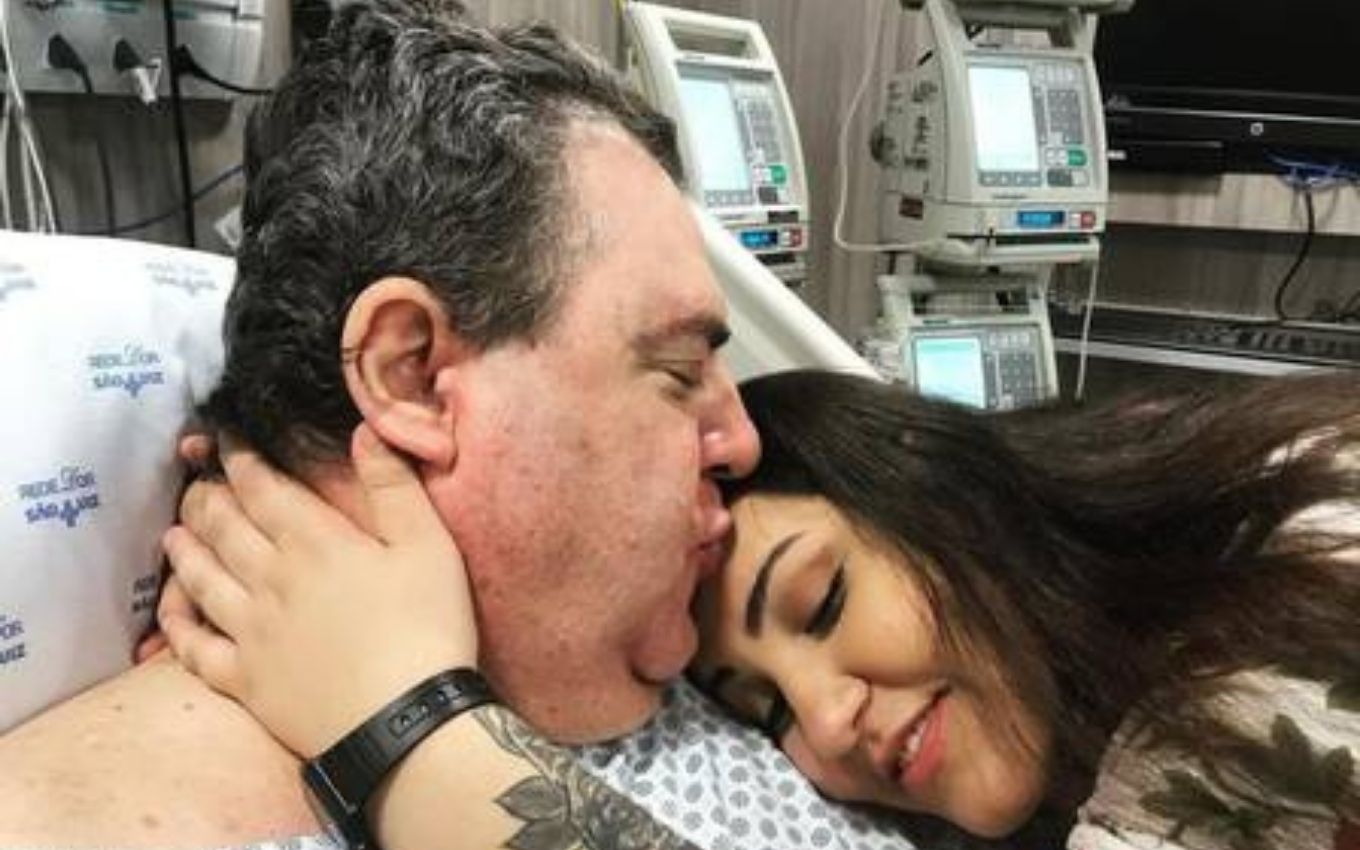 Vitória Brenner, daughter of Gerson Brenner, an actor from Globo in the 1990s, decided to create a virtual kitty to get money to buy a car adapted for her father, who is in a wheelchair and is overweight. Thrilled, she recorded a video as a "distress call" explaining the reason for the crowdfunding and begged for help.
The young woman recalled that her father has been disabled and unable to walk for 23 years because of a head injury caused by a gunshot to the head that he took during a robbery on the Ayrton Senna highway in 1998.
The idea, with the cow, is to raise R $ 150,000, enough to buy a car adapted to Brenner's needs. Until the publication of this text, it has already managed a little more than R $ 10,000 from 104 different donors.
"I am coming here as my father's representative. I grew up all my life knowing that I had a physically disabled, wheelchair-bound father with brain complications caused by an accident that affected his brain and compromised his life in all possible ways," began Vitória , reported on Instagram.
"I grew up all my life knowing that he was a weakened person. Today I have the opportunity to do something for him. He has been in a wheelchair for 23 years. Things have not been easy. My father does not know what it is to put been on the street for 23 years. He doesn't know what it's like to leave the house. He only does it when he has some complications and needs to go to the hospital. limited father's life.
The artist has very reduced mobility and, because of being overweight, does not fit in conventional cars. So, to be able to leave the house, you need an adapted vehicle with a lift to lift it in your wheelchair. He was 38 when the bullet went through the left side of his brain and was lodged at the nape of his neck.
"I came here to ask for help. I really wanted my father to be able to leave the house, to be able to see the street again. To return to the neighborhood where he lived and somehow recognize that place. I wish he could see the sea again. These are things that are not within my reach. I am asking for him ", pleaded Victoria.
Gerson Brenner acted in soap operas in the defunct Rede Manchete (1983-1999), in Globo and in two miniseries in Record. His most prominent roles were with the character Gérson Geovanni, in Rainha da Sucata (1990) and Deus nos Acuda (1992). His last work was as an interpreter for Jorginho in Corpo Dourado (1998).
Check out the publication:
---
Subscribe to the channel TV News on YouTube and check out our daily newsletter with the main highlights of the day
Feedback Policy
This space aims to expand the debate on the subject addressed in the news, democratically and respectfully. Anonymous comments are not accepted nor do they violate ethical and moral laws and principles or promote illegal or criminal activities. Thus, slanderous, defamatory, prejudiced, offensive, aggressive comments that use bad words, incite violence, express hate speech or contain links are summarily deleted.
.