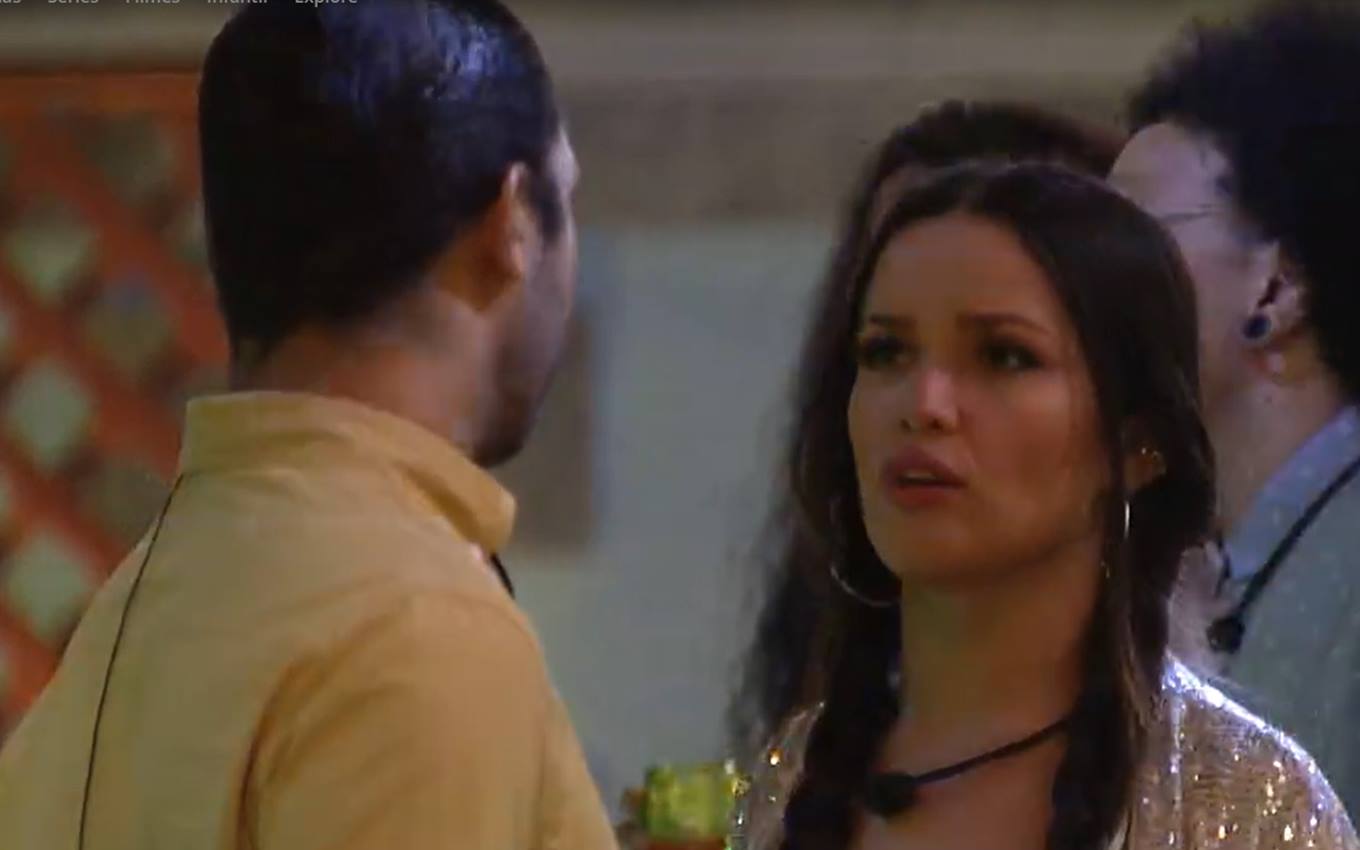 Juliette Freire lost her patience with Gilberto Nogueira at dawn this Thursday (15th) at BBB21. The lawyer realized that the economist was ignoring the party of leader Caio Afiune to reflect on a possible false wall involving the elimination of Thaís Braz. "I will not say anything else", complained the Paraiba.
On the dance floor, the member of the group Pipoca called her brother. "I was annoyed with you," she assumed. "Why?" Asked Gil. "Friend, today is Caio's party. This Tata thing, if it is, if it isn't, then what? Don't do that," she replied.
The Pernambucan then explained that he had gone to look at the big screen of the house and ended up stopping to talk about the game. "But I always see the turning of the days, so Pocah was there," he justified. "In a little while everyone was there. His bride called the people because everyone is in the bride. I will not say anything else, I will leave," continued Juliette.
During the chat, the makeup artist reinforced that she had already noticed Gilberto's insistence on talking about another fake wall. "You spent the day talking about the same subject."
---
Subscribe to the channel TV News on YouTube to check out our daily BBB21 newsletters
---
Find out everything that is happening on BBB21 with the podcast O Brasil Tá Vendo
Listen to "# 34 – Rancidity scale: Who are the favorites and the canceled ones from the top 10 of BBB21?" in the Spreaker.
Feedback Policy
This space aims to expand the debate on the subject addressed in the news, democratically and respectfully. Anonymous comments are not accepted nor do they violate ethical and moral laws and principles or promote illegal or criminal activities. Thus, slanderous, defamatory, prejudiced, offensive, aggressive comments that use bad words, incite violence, express hate speech or contain links are summarily deleted.
.