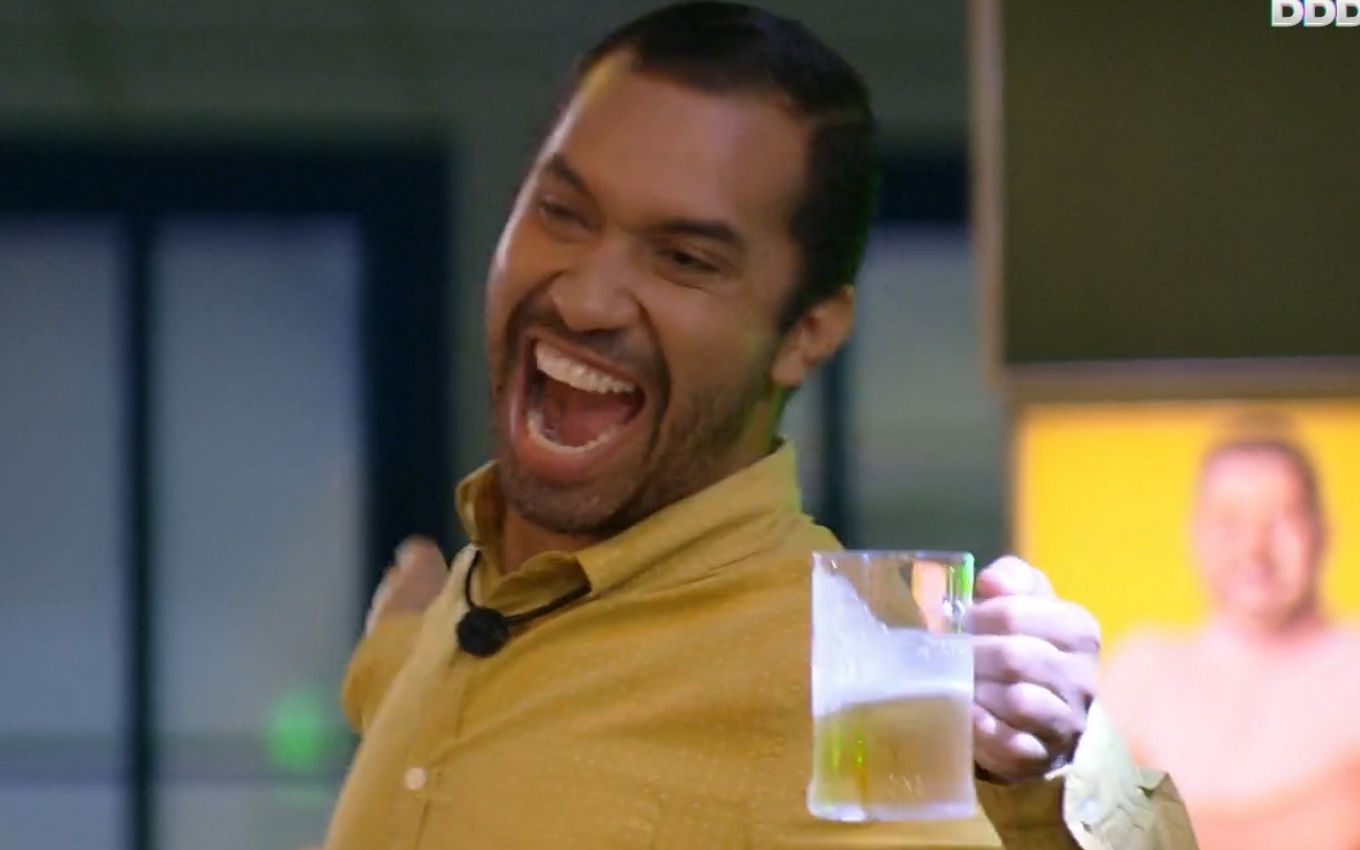 After drinking too much and irritating his colleagues with "conspiracy theories" at BBB21, Gilberto Nogueira ended up feeling sick. The economist decided to ask for medicine in the confessional, but he revolted when he realized it was closed and fought with the production. "I'm going to be sick and it's going to be in bed, see?", He warned.
"Ah, fuck it," grumbled the Pernambucan, entering the Cordel room during the night. "Do not want [abrir], no? I am going to sleep. If I throw up in bed, I throw up. I don't care, "he said." It will provide internal maintenance, "he added, implying that production would have to clean everything up afterwards.
"Bye. Good night. I'm upset," said Gilberto, alone in the room, as he lay down and covered himself. "I have vomited in the booth twice already," he reported. Before that, the economist had received help from Caio Afiune.
"Caio, everything is spinning", complained the Northeasterner, crying. "In a little while, five minutes with my eyes closed and pass," advised the farmer. "Oh, Caio, it's still spinning," grumbled Gilberto. "Relax, Bastiãozinho", calmed the goiano, who helped the economist even after being irritated by the false wall theories he created.
Gilberto spent about an hour alone in the room, until Viih Tube went to check on him. Upon realizing that he had improved, the youtuber returned to the party. "Brazil, eat me!" He exclaimed, as soon as he was alone again.
Check out:
Gil warns that everything is spinning https://t.co/Fhu65ns9VA

– Vai Desmaiar (@vaidesmaiar) April 15, 2021
The gil puto pq n opened the confessional KKKKKKKK 🗣🗣 # bbb21pic.twitter.com/Rxp7r3sb94

– mia 💜🪐 (@MiaFerri_) April 15, 2021
And the drunk Gil saying "Brasil eats me" at 05h in the morning! KKKKKKKKKKK # BBB21pic.twitter.com/zRs6du0x1V

– Jhonatan Queiroz (@ jhonqueiroz21) April 15, 2021
---
Subscribe to the channel TV News on YouTube to check out our daily BBB21 newsletters
---
Find out everything that is happening on BBB21 with the podcast O Brasil Tá Vendo
Listen to "# 34 – Rancidity scale: Who are the favorites and the canceled ones from the top 10 of BBB21?" in the Spreaker.
Feedback Policy
This space aims to expand the debate on the subject addressed in the news, democratically and respectfully. Anonymous comments are not accepted nor do they violate ethical and moral laws and principles or promote illegal or criminal activities. Thus, slanderous, defamatory, prejudiced, offensive, aggressive comments that use bad words, incite violence, express hate speech or contain links are summarily deleted.
.