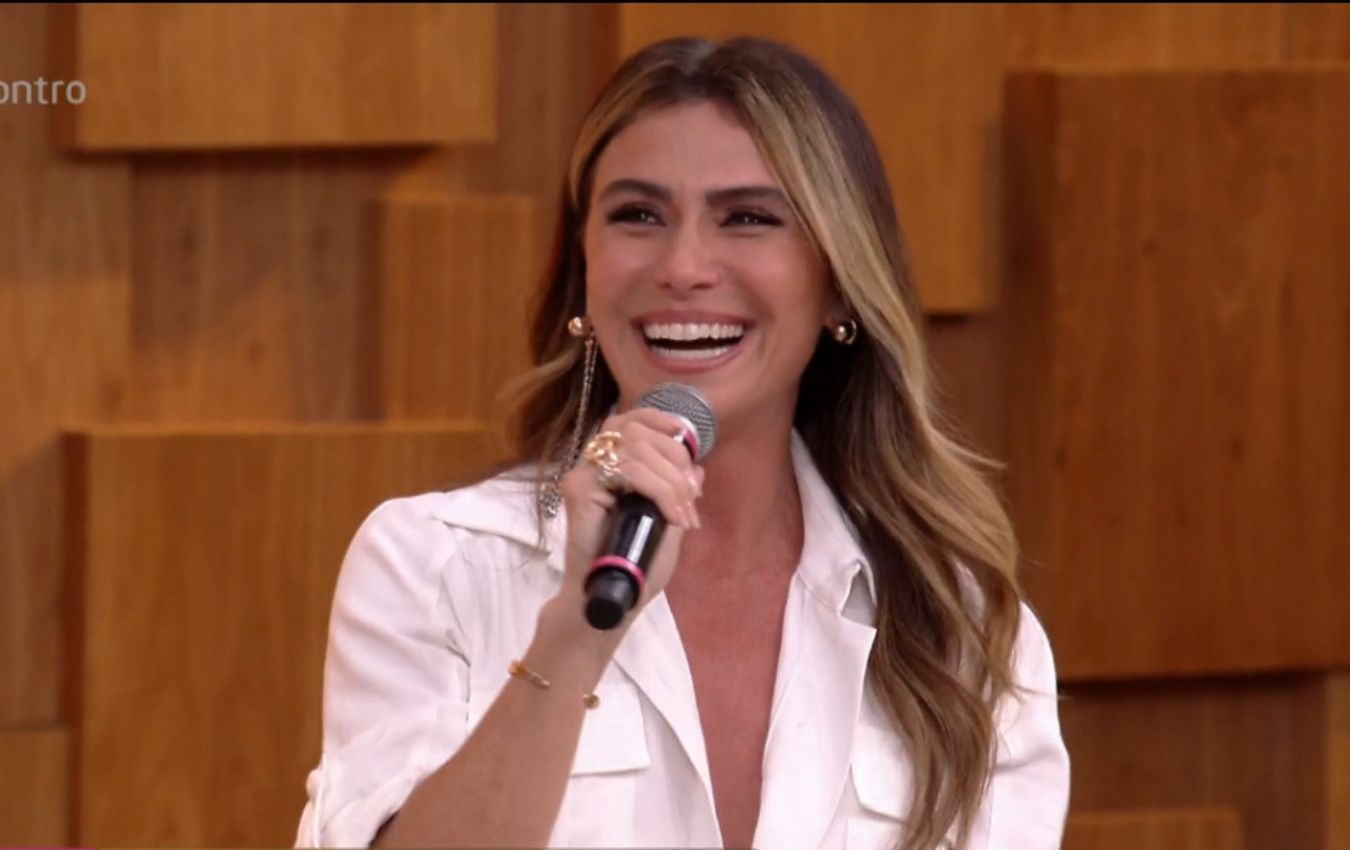 To celebrate the 20th anniversary of the soap opera O Clone, Giovanna Antonelli went to the Meeting this Thursday (7) and shared some behind-the-scenes facts about the soap opera by Gloria Perez. According to the actress, a "sorcerer" approached her during the shootings in Morocco and offered her a potion. "He made a potion for me, put it in a small golden pot and said: 'You keep this until the time of your death'. And I have this pot to this day!", he confessed.
"I don't know what prayers the man put in there, but I'm alive!" Giovanna joked. She also highlighted the importance of the themes covered in the serial, such as cloning, drug use and the culture of the Middle East.
"Since we didn't have access to the internet, we didn't understand what the culture of other peoples was like. Today we 'give us a Google' and understand everything, but in the past we didn't have access to anything," said the actress.
Giovanna also said that she doesn't like to dance and that learning belly dance to play Jade was a challenge. "I was here in the studio training for ten to 12 hours a day for about two months," she revealed of preparing for the soap opera.
Check out the video below for the actress teaching the audience how to do her character's iconic dance step in O Clone.
I loved this Jade dance technique, @gio_antonelli. Hand to ear! 😂😂 #Meetingpic.twitter.com/rycxLkfNuX

— Meeting with Fátima (@EncontroFatima) October 7, 2021
Meeting with Gloria Perez
The actress was also moved when watching a video recorded by Gloria Perez in which she thanks Giovanna for giving life to her characters. "Our Clone is back 20 years later. Let There Be Heart! Giovanna gave life to many of the characters I most enjoyed writing," said the writer.
"It's an honor, I tell Gloria that if she writes a novel any day, I'll even make a tree in her set! My idol is Gloria," said the actress, moved by the testimony of the creator of O Clone.
Check out the full speech in the video below.
message from @gloriafperez for @gio_antonelli! 🥰 #Meetingpic.twitter.com/PNOaJI1zIy

— Meeting with Fátima (@EncontroFatima) October 7, 2021
.