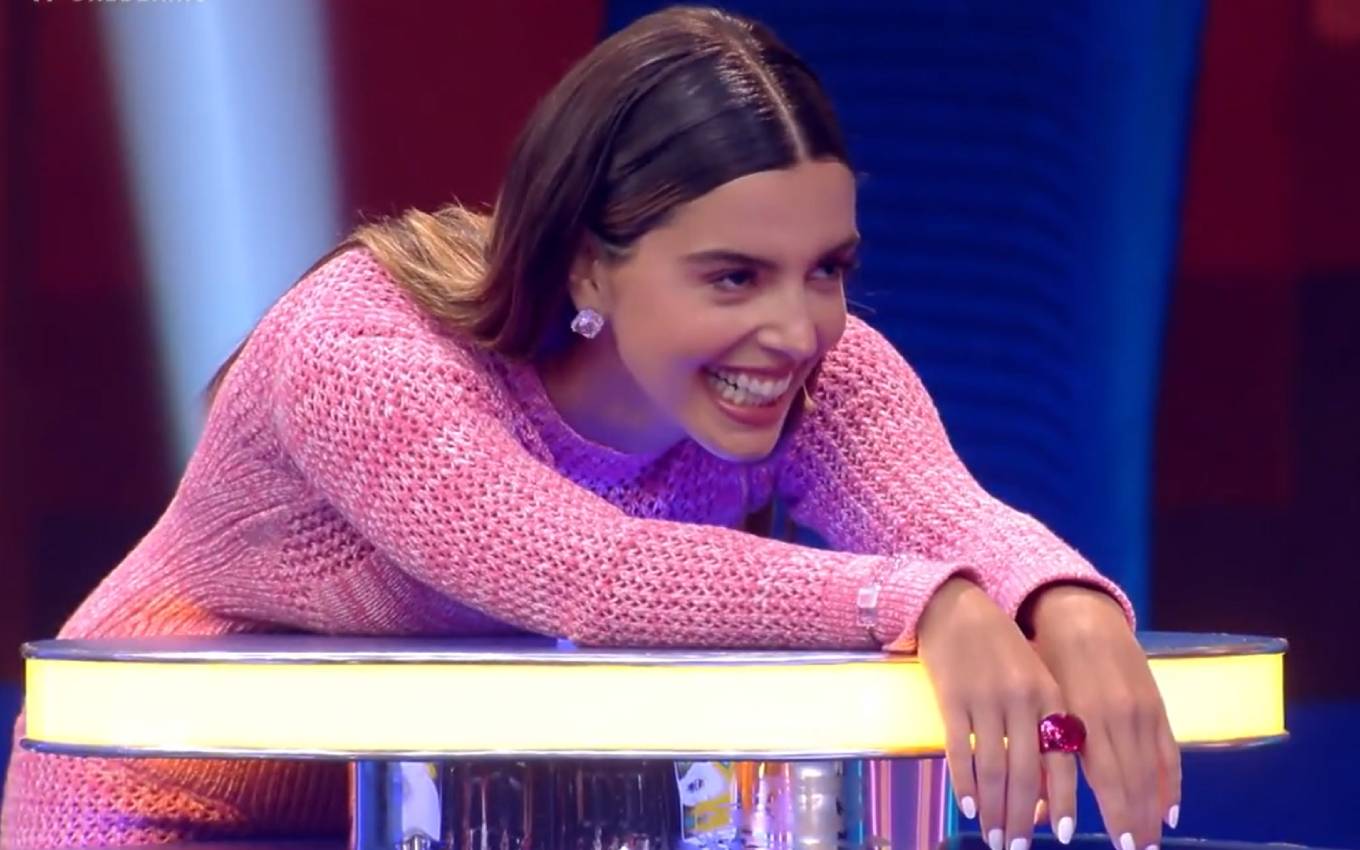 Giovanna Lancelloti had an embarrassment at Caldeirão this Saturday (9). The actress participated in the show Tem ou Não Tem, which is played in teams. However, she had a poor performance in the attraction and lost the R$ 30 thousand prize, which caused her to be mocked by the presenter Marcos Mion. The presenter had already "kicked off" the guest when she assumed she was "a slob".
The competition was played by two teams: one led by Giovanna and the other by comedian Fabio Porchat. In one of the tests, participants needed to guess synonyms for the word "drunk", and it was necessary to match words that had been previously chosen by the audience.
After her team missed several expressions, the actress complained. "Guys, I think it's weird. This is our specialty," snapped the brunette. She then guessed at the term "pinguço" and ended up earning points.
worst competitor
Giovanna's team won the first round, but the joy was short-lived. In the second phase, each team needed to list words according to the topics proposed by Mion. To earn points, it was necessary that the chosen word had been mentioned by the public.
However, Giovanna made very peculiar choices. Asked about a month that rains a lot, she replied "December". Instigated to name a Carnival costume that children adore, the interpreter shot: "Ladybug", in reference to children's drawings. In the end, Giovanna's team had just 56 points, far short of the number needed to win. The situation was mocked by Mion.
"I'm a guy who likes to celebrate victories and great achievements, but I'm sorry to say that this was perhaps, with all due respect, the worst performance of the 30 chance we've had so far. But that's a detail. ", nailed the presenter. "The important thing is to go down in history," said Giovanna at the end of her appearance.
.