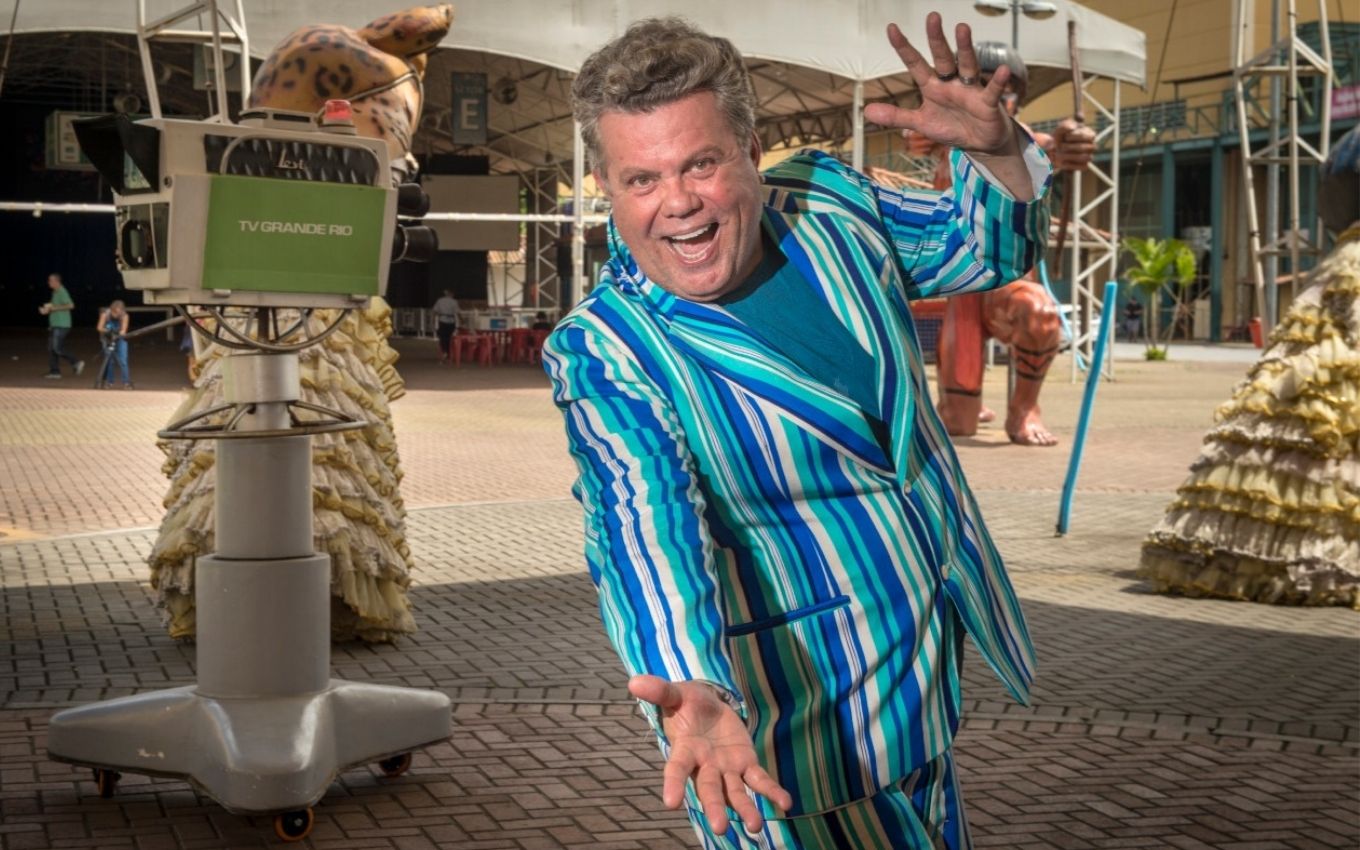 Even with the cancellation of Carnival this year due to the coronavirus pandemic, Globo did not give up the revelry and decided to show 28 historical parades. The broadcasts will be in the early hours of the next weekend and the program will be presented by Ailton Graça and Milton Cunha. The direction will be by JB Oliveira, Boninho.
The information was released by Ancelmo Gois, a columnist for the newspaper O Globo. The special with the most striking parades of the Brazilian Carnival will air on Saturday (13), after Altas Horas, and on Sunday (14) after BBB21.
14 parades of the samba schools in Rio de Janeiro and another 14 in São Paulo will be shown. The choice was made by specialized curators with the participation of the leagues, in addition to the schools themselves.
Internet users will be able to choose the best parades of all time, from each state, through voting on the Gshow. The result will be announced at the end of the broadcast on Sunday. The program, made in partnership with Ambev, will be called Brahma Parade Number 1.
Globo has been covering the Rio de Janeiro Carnival since 1966, a year after it opened, and started covering the party in the rest of the country soon after. In recent years, the broadcaster has also made space in its programming to broadcast street Carnival, with reporters and videographers in the crowd.
Feedback Policy
This space aims to expand the debate on the subject addressed in the news, democratically and respectfully. Anonymous comments are not accepted nor that they violate ethical and moral laws and principles or that promote illegal or criminal activities. Thus, slanderous, defamatory, prejudiced, offensive, aggressive comments that use bad words, incite violence, express hate speech or contain links are summarily deleted.
.