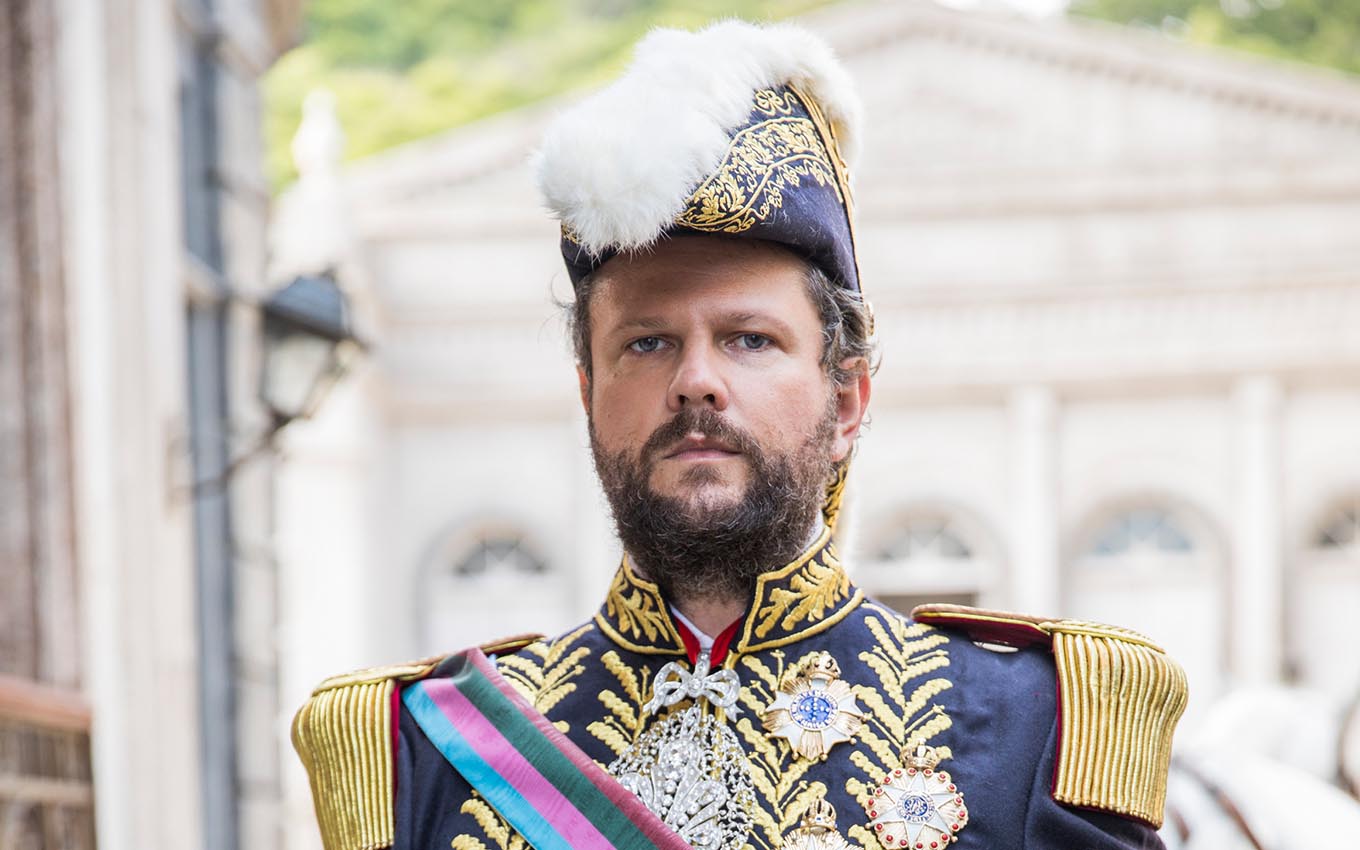 With reruns down and the "special edition" of Império from bad to worse, Globo chose not to risk it and chose Nos Tempos do Imperador to replace A Vida da Gente. Scheduled for release on August 9, the six o'clock soap opera is over a year late, as it was originally supposed to replace Éramos Seis (2019) in April 2020 — and was postponed by the Covid-19 pandemic.
History returns to follow the imperial family of Brazil almost three decades after the events of the New World (2017), with Dom Pedro 2º (Selton Mello) at the head of the throne.
"It was the same feeling of having a synopsis approved, the best feeling possible", points out Alessandro Marson, one of the authors of the plot, in a statement sent by Globo to the press this Wednesday (30). "We have been writing since March 2018 and it was a giant shock not to know when we were going to release", adds Thereza Falcão, who also signs the project as the titleholder.
The audience leader's expectation was to debut with all the chapters recorded and, thus, prevent the production from being once again paralyzed by an eventual worsening of the pandemic. A source of TV news behind the scenes, however, reveals that the production will still debut "incomplete" and should be finished no later than September.
As it is a periodical, recordings took longer than planned due to security measures against Sars-Cov-2.
"We are learning to make soap operas this way. The protocol provokes us to do some things that are different from what we were used to. We tell our story following all the rules and with everyone very committed to doing the best possible", assesses artistic director Vinícius Coimbra.
Between Facts and Fiction
In Tempos do Imperador, he will mix reality and fiction to accompany the life of Dom Pedro 2º far beyond the throne and political disputes of the Brasil Império. The monarch will also find himself torn between his arranged marriage with the empress Teresa Cristina (Letícia Sabatella) and the overwhelming passion for Luísa, the Countess of Barral (Mariana Ximenes).
As in Novo Mundo, the authors will also bet on heroes that don't exist in the history books. The love story between Pilar (Gabriela Medvedovski) and Jorge (Michel Gomes) will serve as a counterpoint to the official data, as well as the adventures of Joaquim (Chay Suede) and Anna (Isabelle Drummond) in the previous work.
"The rescue of the historical context added to the involving and inspiring stories of the protagonists build a soap opera with a lot of Brazilianness, which promises to generate identification with the public and open debates on contemporary themes", bets Coimbra.
.