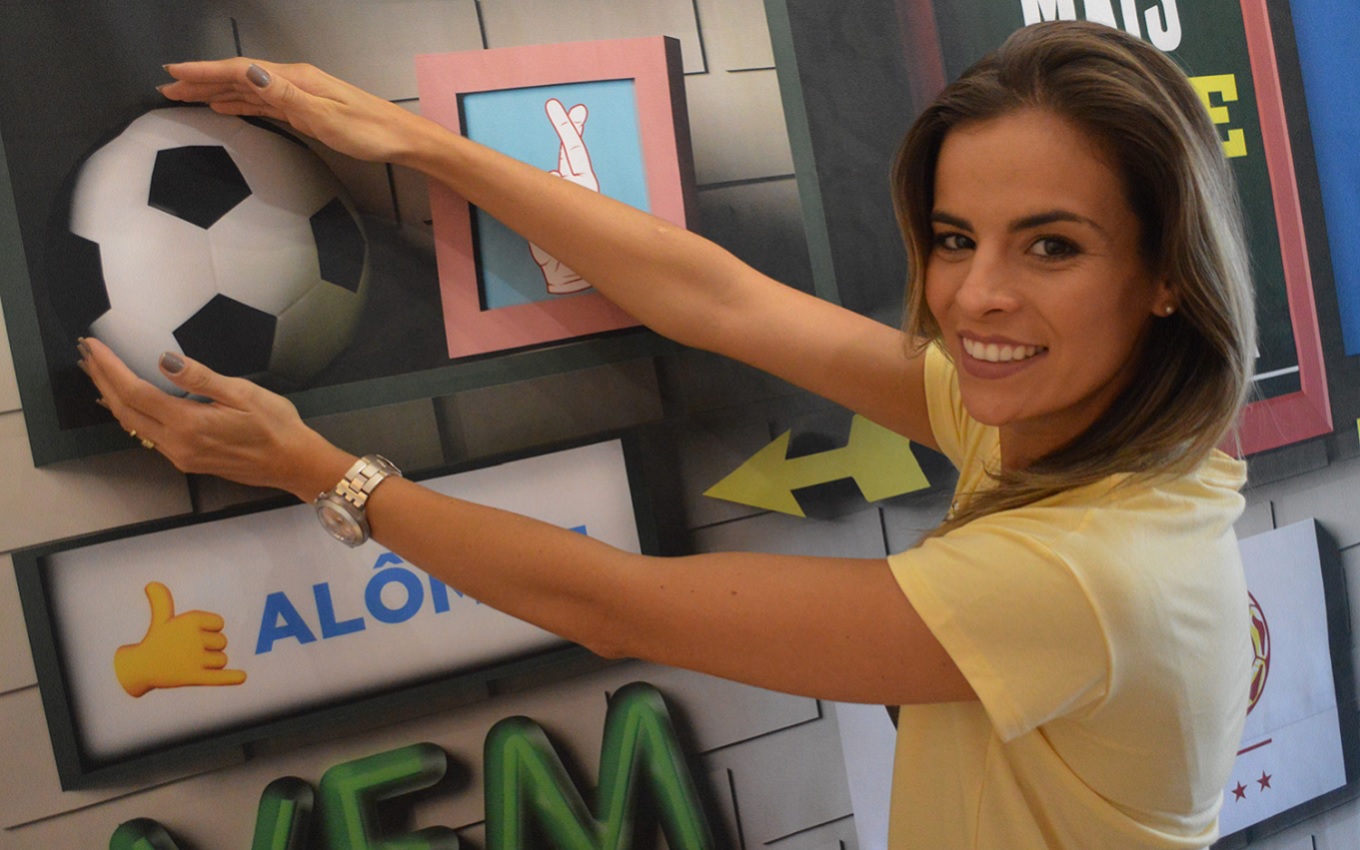 Globo closed this Wednesday (14) the hiring of journalist Mariana Fontes. The presenter, who has worked for Esporte Interativo and DAZN, will replace Janaina Xavier in charge of SporTV News, a TV newscast on Globo's sports channel that is presented daily, in two editions.
Wanted by TV news, Globo confirmed the information. The column found that Mariana's agreement with Globo is temporary, at least for the time being.
Janaina Xavier is out of the video because she is pregnant with her second child. She should be on leave until next year, and because of that, Globo realized the need to hire someone during this period.
If well evaluated, Mariana Fontes may have an extended contract with Globo. There is still no date set for his debut on SporTV, but it should happen soon.
Who is Mariana Fontes?
Mariana Fontes is a well-known name in the sports media. He started his career at Esporte Interativo, where he presented several programs. He left EI in 2017 and decided to invest in his YouTube channel, Segue o Baile. In it, he interviewed football players and important personalities in the sport.
In 2019, she started working for the DAZN streaming platform as a presenter and reporter on games. There, he covered important events, such as the final of the Recopa Sudamericana and the Copa Sudamericana, in addition to reporting on Serie C games of the Brazilian Championship.
This year, Mariana Fontes was also part of the pay-per-view transmission team for the Campeonato Carioca. In recent weeks, she conducted official interviews at the edge of the Conmebol competitions field, such as Libertadores and Copa América.
SporTV News airs in two editions on Globo's sports channel –8:45 and 12:30. The TV news also has special editions on the weekend.
.