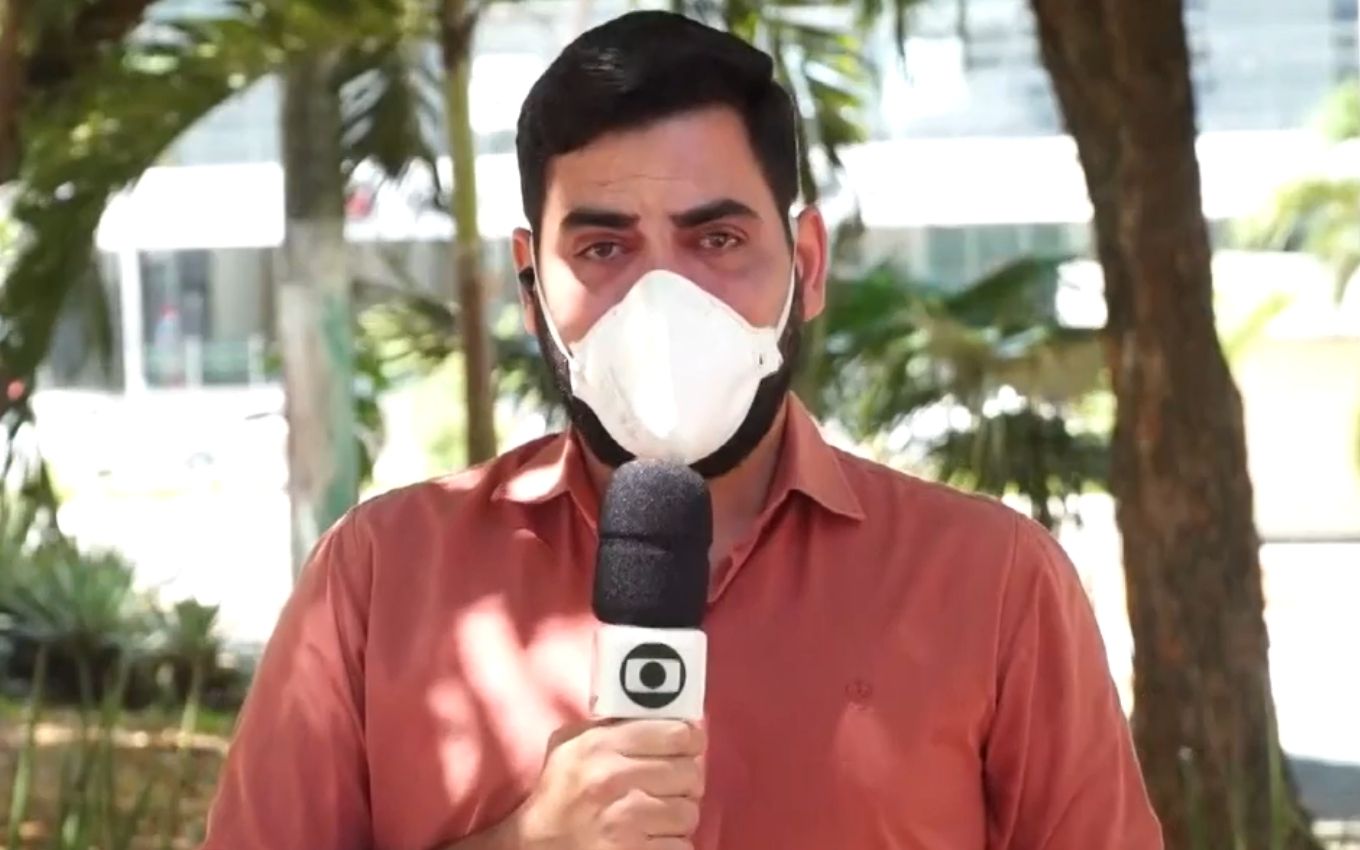 Kléber Teixeira, a reporter for the Globo affiliate in Rio Grande do Norte, cried live while presenting the news about a hospital in Natal that completed a month without deaths caused by Covid-19. This Thursday (7), the journalist explained the reasons that left him moved with the achievement: "The pandemic was not easy".
"I try not to cry, I said that it would be the last cry of the pandemic, but I'm already here moved again. During this whole period, we gave a lot of bad news, about deaths. There was another cry of mine during the pandemic, which was one of suffering, and this one was a relief because, really, she's leaving," said Teixeira in an interview with Mais Você.
In a chat with Ana Maria Braga, the reporter said that her mother and brother work in the health area: "We put ourselves in the shoes of these professionals, who had to go through very difficult times. The journalist has to stay away from it. , don't get so involved. We try to the letter, but there are times when there's no way. The heart speaks louder."
The case occurred in RN1, equivalent to SP1, on Tuesday (5). During the participation in the local newscast presented by Murilo Meireles, Kléber was moved by the news and, in a choked voice, presented to the public the achievement registered at Hospital Giselda Trigueiro, a medical center of reference for Covid-19 in Rio Grande do Norte.
On Instagram, the video of the reporter's choro has already gained more than 40,000 views. "This one didn't let any deaths be trivialized. Beautiful", pointed out Felipe Moratori. "Very touching moment. How sensitive! God bless you a lot!", Cris Cochi reinforced.
Check out the video:
.