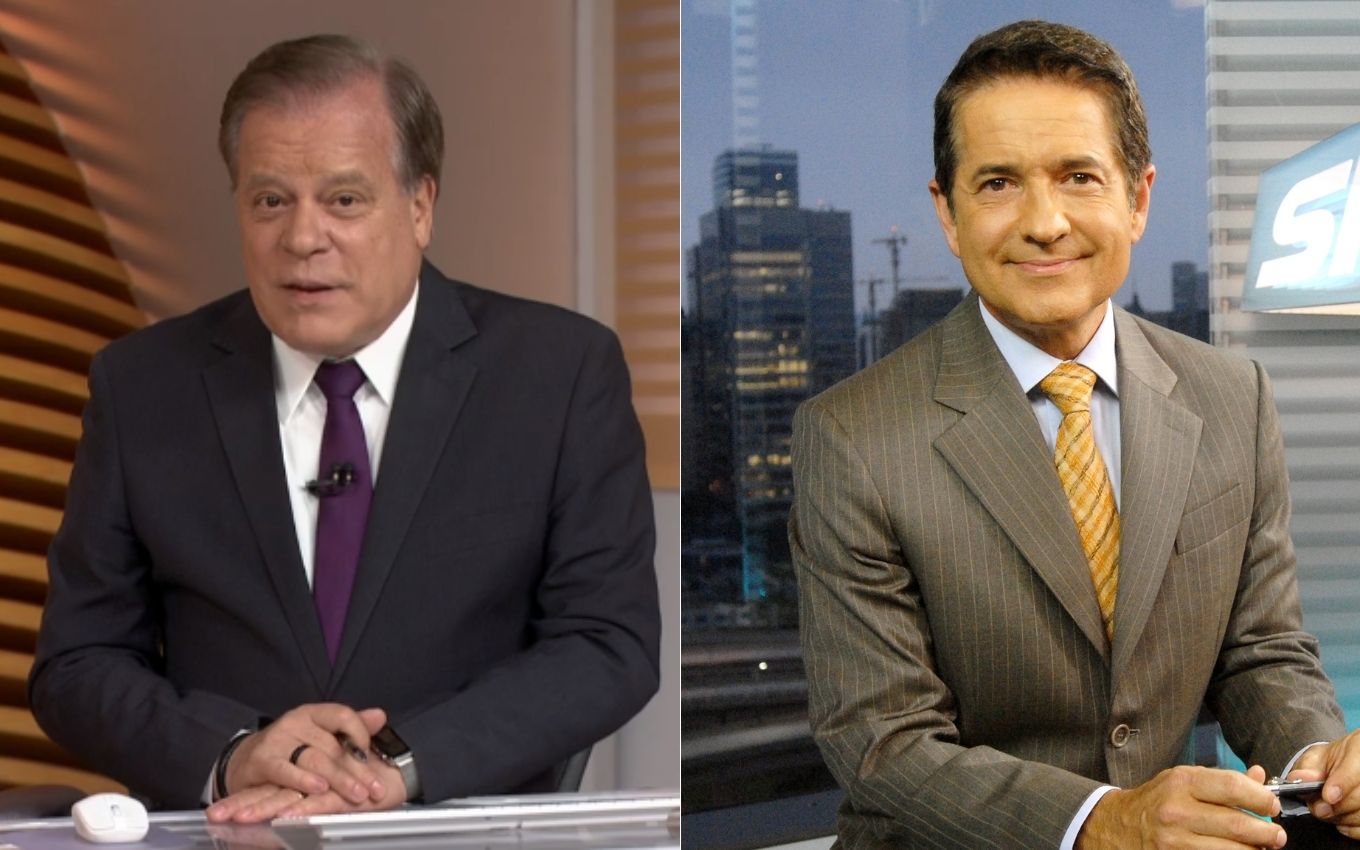 Away from face-to-face work since March of last year, Chico Pinheiro and Carlos Tramontina are counting down to return to the studios. Globo confirmed that they will return to the air soon, but it was a mystery whether they will resume their old posts. The official date depends on the end of the withdrawal period after the second dose of vaccine.
Co-host of Bom Dia Brasil alongside Ana Paula Araújo, Chico Pinheiro told the report that he has already taken both doses. "I'm still awaiting the definition of the return date, as directed by the broadcaster's management", declared. When asked about his return to the morning TV news, he lost his way and limited himself to saying that, in a short time, news will be released.
While Pinheiro has been off the air for more than a year — in November, he surprised viewers by appearing hairy in a posthumous testimony to Tom Veiga (1973-2020) — Tramontina continues to keep the São Paulo audience company on Sunday mornings . He continues to lead Antena Paulista, a program that brings reports on culture and entertainment – ​​in the pandemic, he has been the attraction directly from his home.
At the beginning of the pandemic, Globo decided to remove journalists who belong to the risk group from work. As they receive the vaccine, however, names that had been working remotely have resumed their work routine. In recent weeks, Gloria Maria, Caco Barcellos and Miriam Leitão have returned to the studios or the streets. At GloboNews, the same happened with José Roberto Burnier and Leilane Neubarth.
Changes in Journalism
The suspense surrounding the professional future of Chico Pinheiro and Carlos Tramontina reinforces the theory that Globo is planning a big dance of chairs in its Journalism. In addition to the transfer of Maju Coutinho to Fantástico and César Tralli to Jornal Hoje, rumors indicate that Alan Severiano will be in charge of SP2.
With more than 20 years in Globo, the reporter is the third name to command the local news since Tramontina's departure. For two months, Christiane Pelajo made a double shift between open TV and the news channel. Before arranging his transfer to CNN Brasil, Márcio Gomes was also the face that said good night to the people of São Paulo.
Chico Pinheiro, on the other hand, would be in the frying process at Globo due to the exposure of his political position. The leaking of an audio in which he made an emphatic defense of former president Lula and an informal greeting made at the end of a Jornal Nacional would have been the trigger for the wear. In addition, despite maintaining a good relationship on the air, backstage information reveals that he and Ana Paula Araújo do not like each other.
.