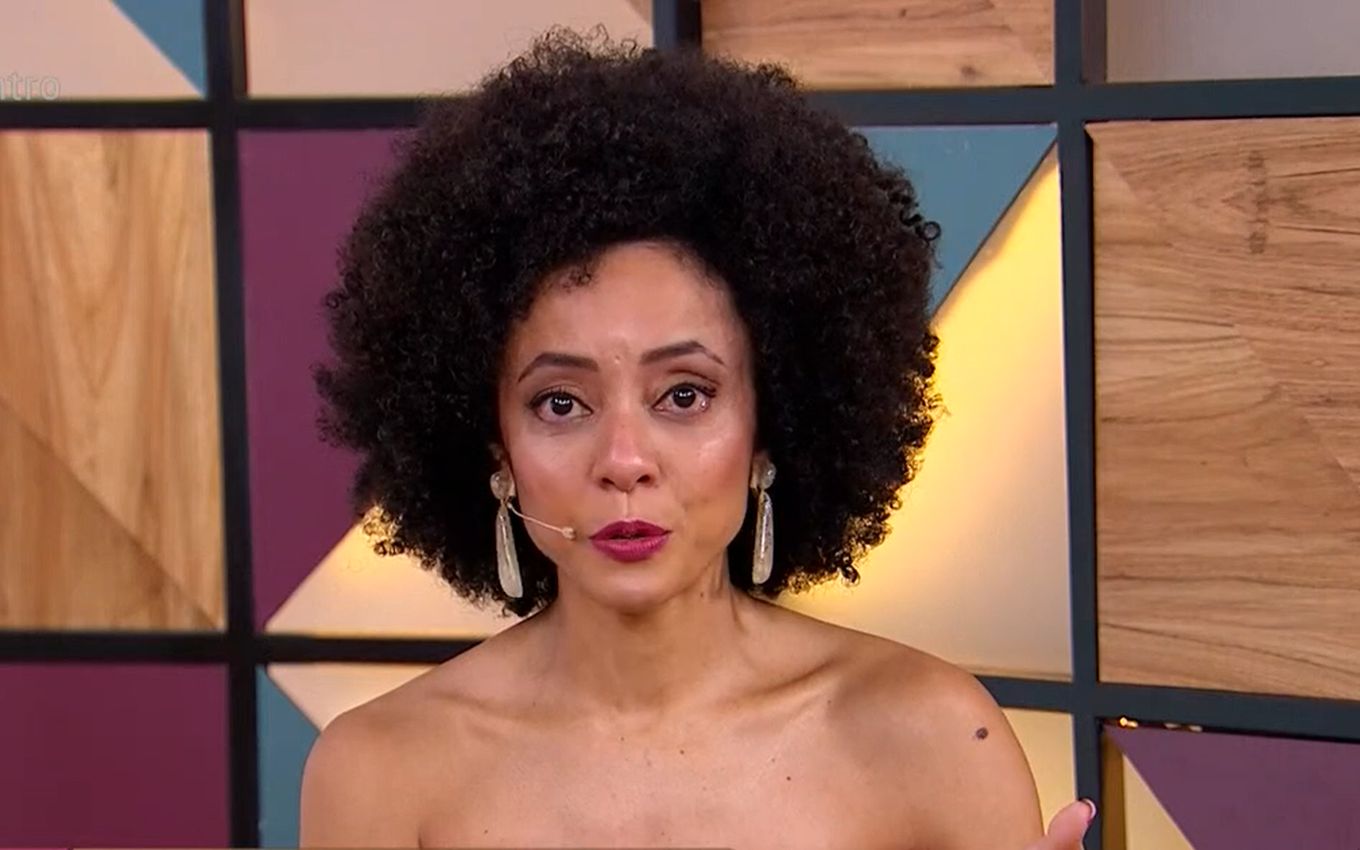 Valéria Almeida, a reporter for Globo, cried during live participation in the Meeting with Fátima Bernardes, this Monday morning (8), when she reported that she was a cleaner and suffered expulsion from college for accumulating debt. On International Women's Day, the journalist was one of the honorees of the program and gave details on how she managed to reach the station.
"It was not easy to pay for college, I was unemployed for a long time, I accumulated a lot of debt with the college, I went to study with the money from the ticket that my teachers gave. , because I made her believe that I was doing it, I didn't want her to have another concern ", she reported.
"I was very motivated by my aunt to go to college, [mas] I arrived in the last year and I was asked to leave, because I had a very large debt. It was six months before I graduated and I was expelled because of this debt. I left, worked, cleaned, paid my debt, went back and finished. Today I'm here ", he added, with tears in his eyes and a choked voice.
Valéria also said that she lost her mother at the age of ten and was raised by her maternal grandparents, because her father was unable to structure himself to take care of her. From there, she felt that the problems were piling up, but her grandmother never let her give up.
"My grandmother, already an adult, studied until the fourth grade and said to me: 'Daughter, I studied only until the mobral, so pay attention at school, because when you have [que aprender] those very big bills I will not be able to help you '. From that year on, I was supported by my family, but I knew it was a fight that I would need to do in a very lonely way ".
The journalist also received a tribute from the elementary school teacher who made a difference in her learning process. They met again after Valéria was already a Globo employee and looked for her on social media to thank her for her support in childhood.
"When I was in the fourth grade and my mother was already spending a lot of time in the hospital, I went to school crying. And this teacher of mine wrote notes for me not to give up, for me to continue. I didn't let my grades drop, because I knew that that was my parents' pride ", he explained.
"When I was here on TV, I went on social media, found her, told her that I worked at Globo and thanked her. We cried a lot," he reported.
Fátima Bernardes could not contain her emotion and wept with Valéria. "We will not miss a word of encouragement. People may think it is little, but a word is decisive, when said at the right time it transforms lives", said the presenter.
No #Meeting, an emotional testimony by Valéria Almeida that shows the reality of many women in our country. It is another sign that we always have to make room for #FalasFeminine ✨ #Woman's Daypic.twitter.com/W5ReBNpJRK

– Meeting with Fátima (@EncontroFatima) March 8, 2021
---
Subscribe to the channel TV News on YouTube and check out our daily newsletter with the main highlights of the day
.