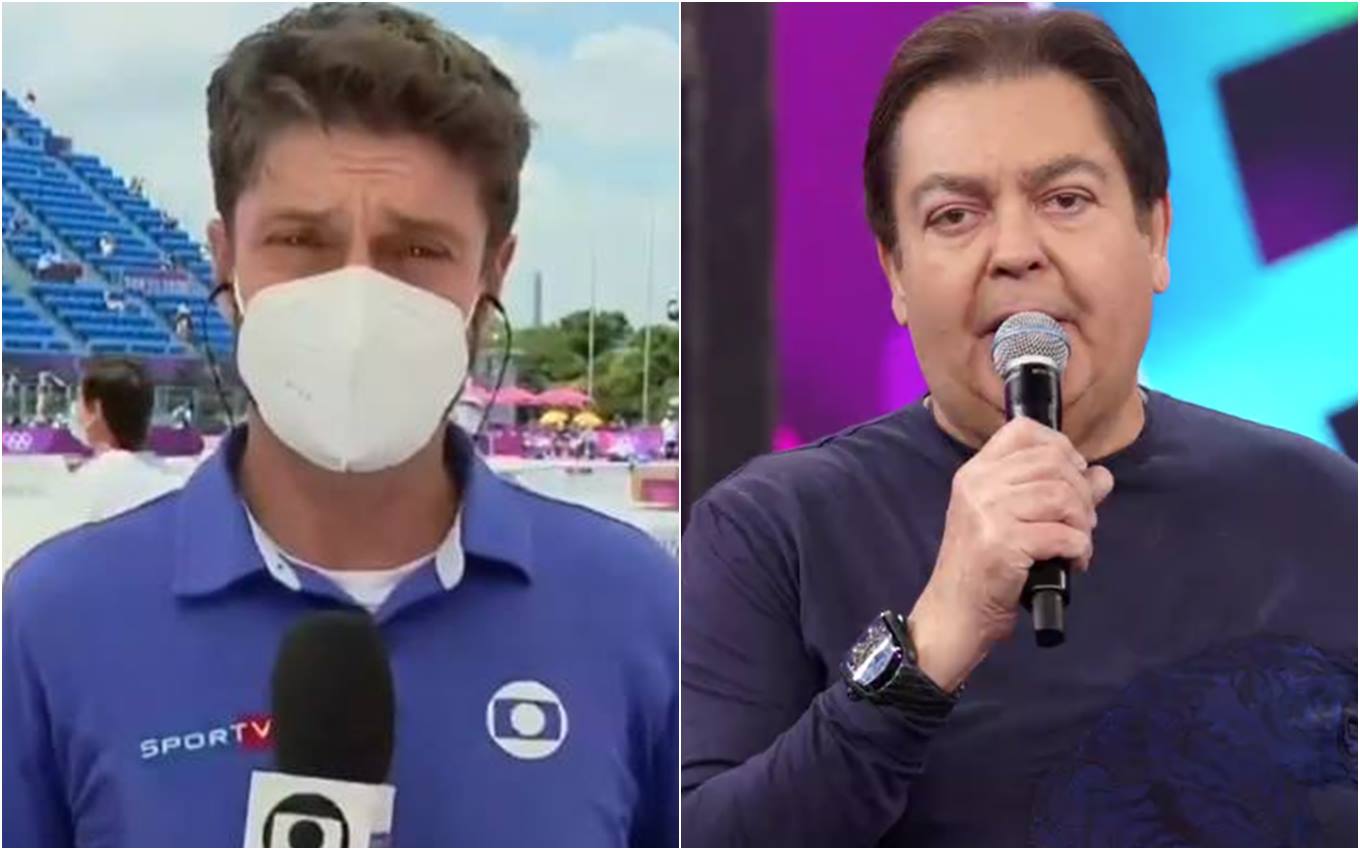 The reporter Kiko Menezes made a fuss this Tuesday (3) and cited the extinct Domingão do Faustão (1989-2021) during the coverage of the Tokyo Olympics on Globo. The journalist's gaffe happened while he was explaining who was the skateboarder Sky Brown, a highlight of the skate park modality.
"It was a show by British Sky Brown. She is one of the most famous skateboarding athletes, she is a pop athlete. She has even won a famous dance, an American program very similar to what we have on Domingão do Faustão ", explained Kiko.
Domingão do Faustão came to an end in June this year, when Fausto Silva received the news of his resignation after 32 years of work at the station. The presenter was supposed to stay at the house until the end of this year, but had his contract terminated.
Now, the communicator awaits his debut on the Band, which will take place in January 2022. "The Band confirms for January the debut of Fausto Silva in its schedule. All production of the program will be done in their studios in São Paulo, which will be adapted and reformulated," the station said in a statement sent to the press last Tuesday (27).
With the departure of Faustão, Tiago Leifert was selected by Globo to lead the Super Dança dos Famosos. Starting in September, Luciano Huck will leave Caldeirão's presentation to take over the channel's Sundays on September 5th.
Watch the video:
Domingão do Faustão doesn't exist anymore, Kiko Menezes 😢 pic.twitter.com/6NuDq8BFbl

— Paulo Pacheco (@ppacheco1) August 4, 2021
.