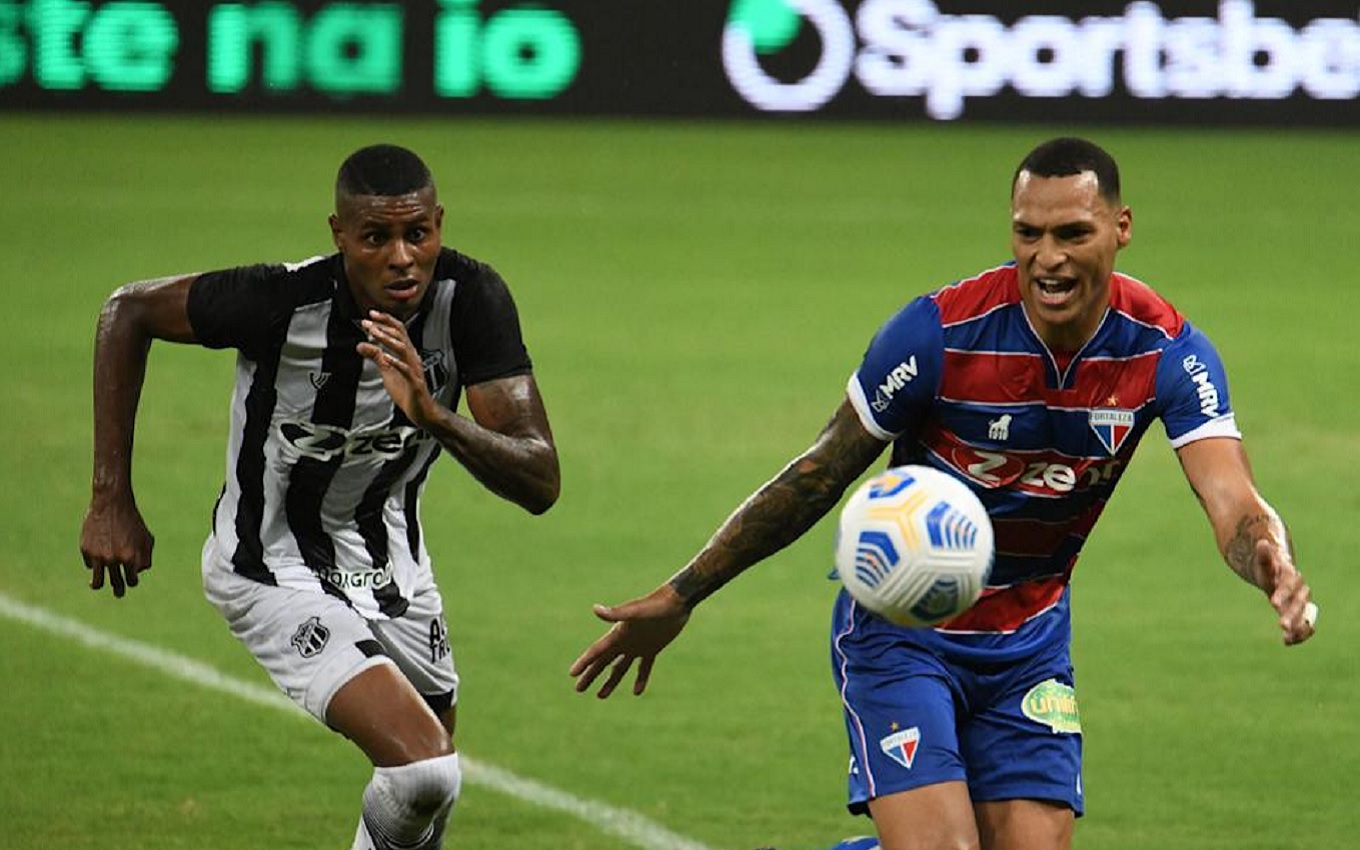 Teams from Ceará that compete in the Brazilian Championship, Ceará and Fortaleza should be the first clubs to sign a contract with Globo for pay TV rights, after TNT Sports' departure from the national league. Globo acted quickly, and the conversations are well advanced. Only small details are missing for the official announcement. The deal will run for three years — between 2022 and 2024.
President of Ceará, Robinson de Castro confirmed in a telephone conversation with the TV news that the conversations are going satisfactorily, but without giving further details. "We are talking, advancing well, but we have not signed yet," said the president.
According to the column, Vozão and Leão do Pici talked in a coordinated manner for the new contract. The internal desire of both parties is to announce the new link with Globo this week. Even with the union, it was not a negotiation made in block.
"We exchanged conversations with Fortaleza as well, but we didn't negotiate as a bloc, each one went with his own", commented Castro. With the agreement, Ceará and Fortaleza will become fully Globo clubs next year. There are already signed links with the broadcaster via open TV and pay-per-view in Brasileirão until 2024.
The contract model for Ceará and Fortaleza is the same one agreed with other Globo teams for exhibition on SporTV. Of the total amount, 40% is paid equally between the clubs, 30% for the number of matches shown, and the other 30% for the final classification in the Championship. On TNT Sports, 50% was distributed equally, 25% by the match audience and 25% by the final classification.
With Ceará and Fortaleza well underway, five clubs are left without a destination for next year on pay TV: Palmeiras, Santos, Bahia, Athletico-PR and Juventude-RS. Behind the scenes, Globo is very optimistic to be able to have all the games that are available, mainly because of the good relationship with the associations.
Exit of TNT Sports do Brasileirão
WarnerMedia's sports project TNT Sports will no longer broadcast Brazilian Championship games in 2022. The contract would run until 2024, but a clause negotiated in 2020 allowed the agreement to be terminated at the end of this season.
In the official notice about the termination, the company stated that the Brasileirão negotiation model is no longer interesting because it does not allow exclusive games. The pulverized sale to other media, such as Grupo Globo companies, limits the financial and audience performance of Brasileirão on TNT Sports.
"The decision, supported by the exit clause provided for in the contract, was taken because the offer of fragmented transmission of the Brazilian Football Championship does not allow the company to provide a full experience to its subscribers. With pulverized sales for open TV and other platforms, in addition other limiting factors such as the lack of exclusive games and blackouts, the current model is not sustainable for the company," he said.
.