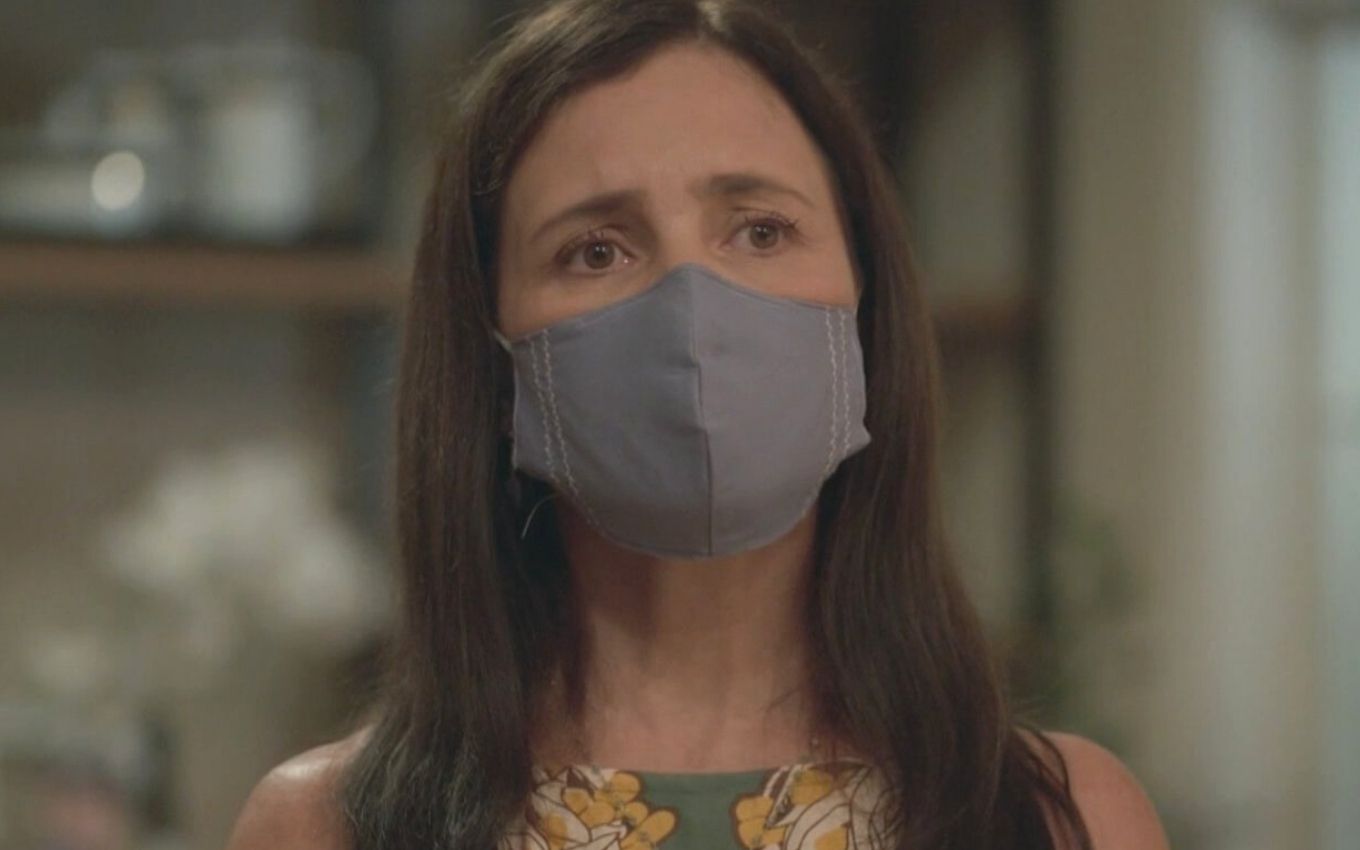 During the soccer break on Sunday (21), Globo broadcast a one-minute and thirty-second call to announce to viewers that Amor de Mãe returns in March. The video shows behind the scenes of the plot, with actors in masks and staff wearing protective clothing as a security measure against Covid-19.
With a musical score in the background, the call showed the characters on stage, moments from external and studio recordings, in addition to the structure set up for the return of Amor de Mãe.
At the end, a message appears with the phrase "plenty of nostalgia". "In March, the final phase of Amor de Mãe", announced Globo during the break of the Brazilian Championship. Watch the video below:
Enough with nostalgia, right? ❤️ #Mother's lovepic.twitter.com/t0MCXT2ES9

– Globo em 🏠 (@RedeGlobo) February 21, 2021
Off the air for almost a year due to the Covid-19 pandemic, Amor de Mãe will return to Globo's programming to show the outcome of the story of Lourdes (Regina Casé) in the search for her lost son, Domênico (Chay Suede), in 1st March.
For two weeks, Globo will show a compact edition of the booklet, which will divide the prime time with the final stretch of the replay of The Power of Wanting. After the chapters with the main and most striking facts, the unpublished ones will come from March 15th.
There will only be 23 unpublished chapters in this second phase. The production was forced to cut 30 episodes, which would total 155 in all. As the TV News anticipated still in 2020, the pandemic will be present in the final stretch of the soap opera of the nine.
The serial characterswill have new accessories in their wardrobe. As the stories of the plot will be traversed by the pandemic, the characters' wardrobe had to be adapted with masks, which will be personalized according to the characteristics of each character.
Feedback Policy
This space aims to expand the debate on the subject addressed in the news, democratically and respectfully. Anonymous comments are not accepted nor do they violate ethical and moral laws and principles or promote illegal or criminal activities. Thus, slanderous, defamatory, prejudiced, offensive, aggressive comments that use bad words, incite violence, express hate speech or contain links are summarily deleted.
.