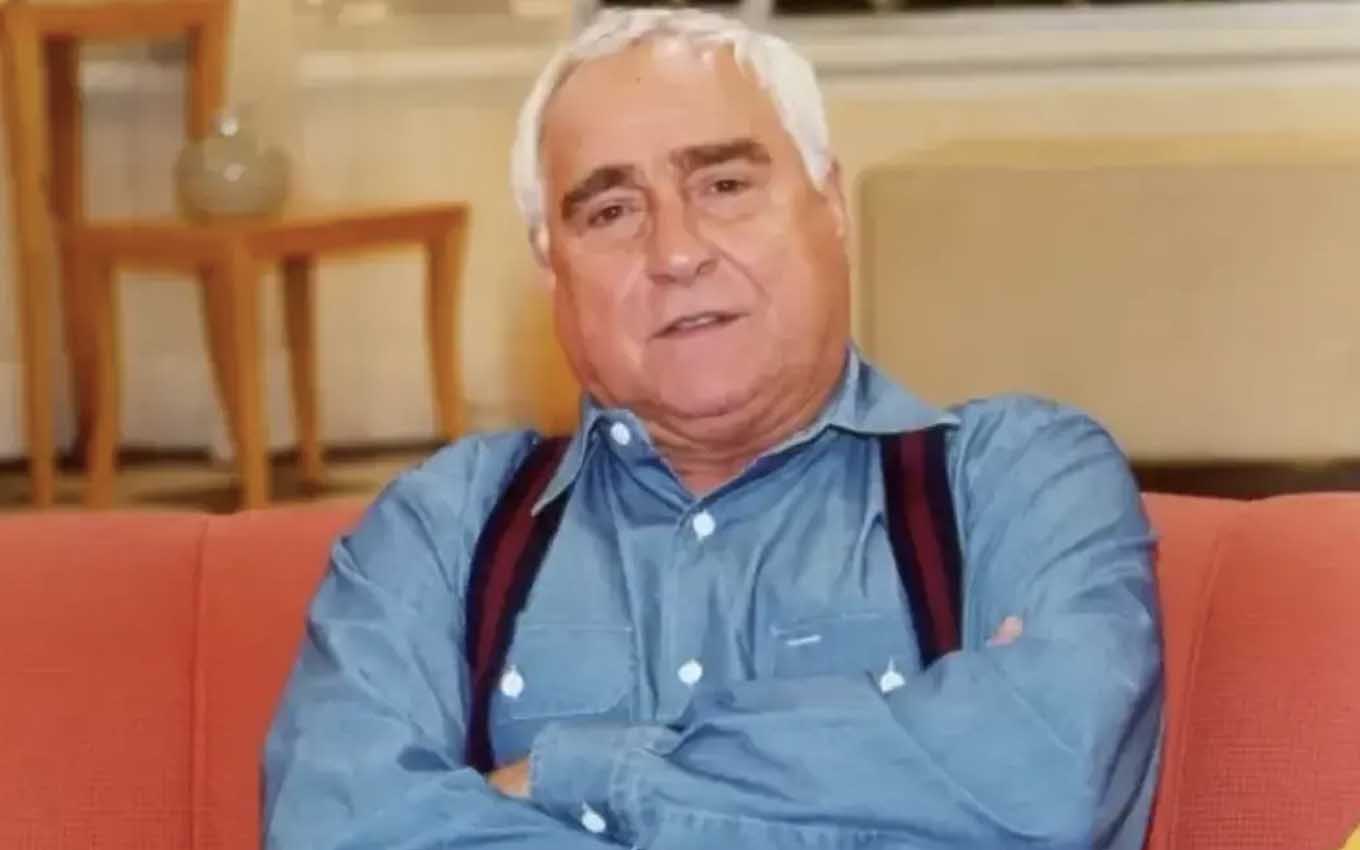 Globo changed its programming to pay homage to Luis Gustavo (1934-2021), who died this Sunday (19th) after three years of fighting bowel cancer. The network will take an episode of Sai de Baixo (1996-2002), which immortalized the actor as Uncle Vavá, out of the drawer, and air it right after Fantástico.
The information was revealed by Luis Roberto during the broadcast of the match between Vasco and Cruzeiro for the Serie B of Brasileirão. "Today, after the 2500th edition of Fantástico, Globo will air an episode of Sai de Baixo in honor of actor Luís Gustavo, who died today at the age of 87," he said.
"This is our tribute to this great artist, who left historical characters for Brazilian television and is in our hearts", completed the narrator.
Coincidentally, the comedy was shown right after the journalistic one on Sunday nights. The attraction was conceived by Daniel Filho together with Luís himself, who also gave life to one of its main characters, uncle Vavá — head of a dysfunctional family and manager of a building in Largo do Arouche, in downtown São Paulo.
The artist would once again reprise the role in a film version, entitled Sai de Baixo: O Filme (2019). He starred opposite Miguel Falabella, Marisa Orth, Tom Cavalcanti and Aracy Balabanian, who were also in the original cast of the sitcom.
Luis Gustavo dies
Luis Gustavo discovered cancer in 2018, while he was part of the cast of Malhação: Vidas Brasileiras, and decided to move away from the art world to focus on his treatment after more than 65 years dedicated to television. He spent his last days on the family farm, in Itatiba, in the interior of São Paulo.
The information was confirmed by his nephew, also actor Cássio Gabus Mendes, on social networks. "I inform you that my dear Tatá died today, a victim of cancer. Rest in the light and in peace! Thank you for everything, my beloved uncle", lamented the artist on his Instagram.
Luis can also currently be seen in the re-enactment of Ti Ti Ti, in which he reprized one of his most popular roles: detective Mario Gofoca, from Elas por Elas (1982).
.